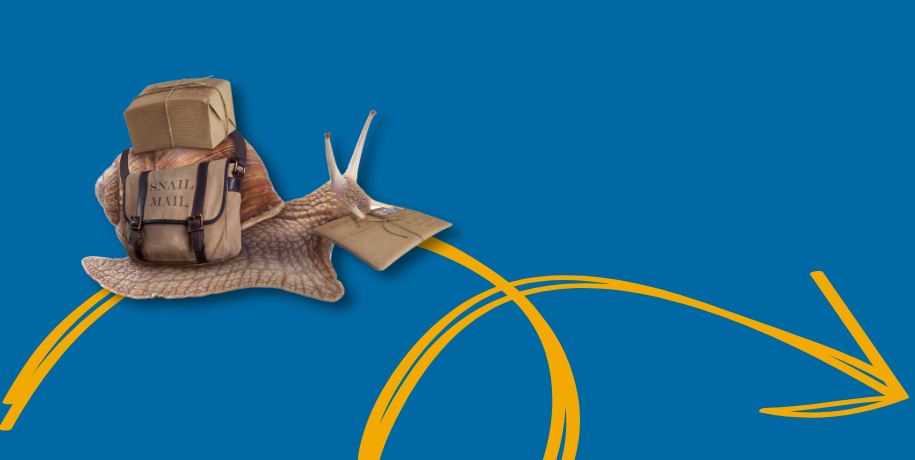 As an ecommerce order fulfillment company that ships several thousand packages each year via FedEx SmartPost, we often get questions from online sellers about the service…
– Is it too slow?
– Is it unreliable?
– Does USPS deliver the packages?
– Should I use it to ship packages to my ecommerce customers?
These are all great questions. And to help provide a little more context, I wanted to start off by defining SmartPost….
Download The Complete Guide to FBA Prep Service
Download our free Amazon FBA Prep Service Whitepaper to learn more about penalties, fees, risks, and best practices associated with Fulfillment by Amazon.
What is FedEx SmartPost?
Note: In 2021, FedEx renamed SmartPost. The new name for SmartPost is Ground Economy.
FedEx SmartPost, which is similar to UPS SurePost, is a hybrid shipping service with which FedEx will pick up packages from the shipping destination, and then hand the packages off to the U.S. Postal Service (USPS) for the final delivery to the end customer.
What's unique about SmartPost is that there are two different carriers (FedEx and USPS) handling every package. One of the reasons this service was created is that, each day, the USPS is already visiting nearly every address in the United States to deliver mail, so there is efficiency and little-added cost for USPS to deliver small packages to residences, which is not necessarily the case with FedEx and UPS.
There are common claims associated with SmartPost relative to the speed, reliability, and organization of the service. Therefore, we wanted to not only answer a few FAQs, but also discuss those claims, starting with…
For Ecommerce Merchants—Offer Customers Economical Shipping
If you showed up here to find alternatives to Smartpost for your customers, here's a shortcut: at eFulfillment Service, we help internet retailers fulfill online orders with a variety of economical and speedy shipping options. Check out our ecommerce services to learn more about how we can help. And if you have questions, fill out our Get a Quote Form to get connected to our sales team.
Claim #1 = FEDEX SMARTPOST IS SLOW
Rating:
Mostly True
Overview:
Slow is a relative term, which means, in order to conclude whether or not SmartPost is actually slow, we need to compare it to something.
As mentioned, our order fulfillment center ships thousands of FedEx SmartPost shipments each year. In addition, we ship tens of thousands of packages using a variety of other shipping methods, including….
– FedEx Home Delivery
– FedEx Ground
– FedEx 2-Day
– FedEx Overnight
– USPS First Class
– USPS Priority Mail
– USPS Media Mail
The transit times with these various ship methods vary quite a bit. For instance, FedEx 2-Day is a guaranteed two-day service, which means the packages ship via air. With USPS Media Mail, it's a lower-level service and transit times may take a week or more. Therefore, let's compare the speed of two ground ship methods from the same carrier…..
FedEx SmartPost vs. Ground & Home Delivery
– FedEx Ground is a service that averages roughly 2.5 days of transit time within the U.S., and is applicable when shipping to commercial locations.
– FedEx Home Delivery is a service that averages roughly 2.5 days of transit time within the U.S., and is applicable when shipping to residences.
– FedEx SmartPost is a service that averages roughly 4 days of transit time within the U.S., and can be used to ship to both commercial locations and residences.
So, how fast is FedEx SmartPost? Based on our experience, it takes, on average, about 1.5 days longer for SmartPost packages to arrive compared to Ground and Home Delivery.
The question then becomes … is that too slow?
In some situations, the answer is yes, and, to keep your customer happy, SmartPost would not be the right choice.
However, as has been shown repeatedly, such as in last year's Pulse of the Online Shopper Report from UPS, consumers are typically willing to wait longer periods of time if the shipping is either free or very inexpensive. In fact, the study showed that the average consumer is willing to wait up to six days if they pay for delivery, and seven days for free delivery!
This is significant because, while we've really only been discussing speed, cost is obviously a consideration among consumers, and the cost for SmartPost, particularly for lower-weight packages (up to about 9 lbs) is generally less than the cost of Ground and Home Delivery.
Therefore, if you have a contract with FedEx to use SmartPost (or are using a fulfillment center that does), during the checkout process on your shopping cart, a best practice is to simply give your customers shipping options in addition to SmartPost, confirm the transit time and cost associated with each option, and allow them to choose what's right for them.
To sum up the facts surrounding the claim that FedEx SmartPost is slow, when comparing to other commonly-used shipping options, that claim is mostly true. However, when the question becomes….Is SmartPost too slow?…..well, that's up to you and your customers to decide.
Claim #2 = FEDEX SMARTPOST IS USPS
Rating:
Half True
Overview:
We get many people that ask if SmartPost is a USPS service. The answer is technically no, as it's a product offered from FedEx. However, as discussed, the claim is half true when you consider that the Postal Service does handle SmartPost packages.
Because USPS handles the final delivery with these packages, this service does have advantages when shipping to residences, including….
– Coverage to every residential address in the U.S., including API, FPO and DPO
– No residential surcharges
– Saturday delivery
– Full tracking and visibility
SmartPost is also available to ship to Alaska and Hawaii, although the transit times can be fairly lengthy for these destinations outside of the contiguous U.S.
Claim #3 = FEDEX SMARTPOST IS BAD
Rating:
Mostly False
Overview:
We also hear claims that FedEx SmartPost is bad, which can mean a few things, but, in general, folks are referring to the reliability of the service.
Based on our experience and data, while transit times are longer than Ground and Home Delivery, the reliability of SmartPost is quite good, meaning it consistently reaches its destination in the timeframe specified by FedEx.
Back in the early days of SmartPost, it is true that the service was sketchy, and one reason for this is that it took some time for FedEx and USPS to get everyone on the same page within both organizations, including how shipping labels should be formatted, how tracking numbers should be generated, dedicated processing centers, etc.
However, now that the service has been around for several years, and now that FedEx has made a number of changes to its network, including the addition of new hubs, SmartPost has not only become more reliable, the transit times have also been reduced over the years.
When compared to regular home delivery or ground services offered from FedEx and other carriers, SmartPost can be considered a unique service, although we would not consider it to be a "bad" service. Instead, it's a smart, strategic service that plays off the strengths of both FedEx and USPS, and is one that certainly has its place with small parcel ecommerce order fulfillment.

Sources:
http://www.fedex.com/us/smart-post/outbound.html
https://about.usps.com/strategic-planning/cs09/CSPO_09_011.htm
https://solvers.ups.com/assets/2016_UPS_Pulse_of_the_Online_Shopper.pdf