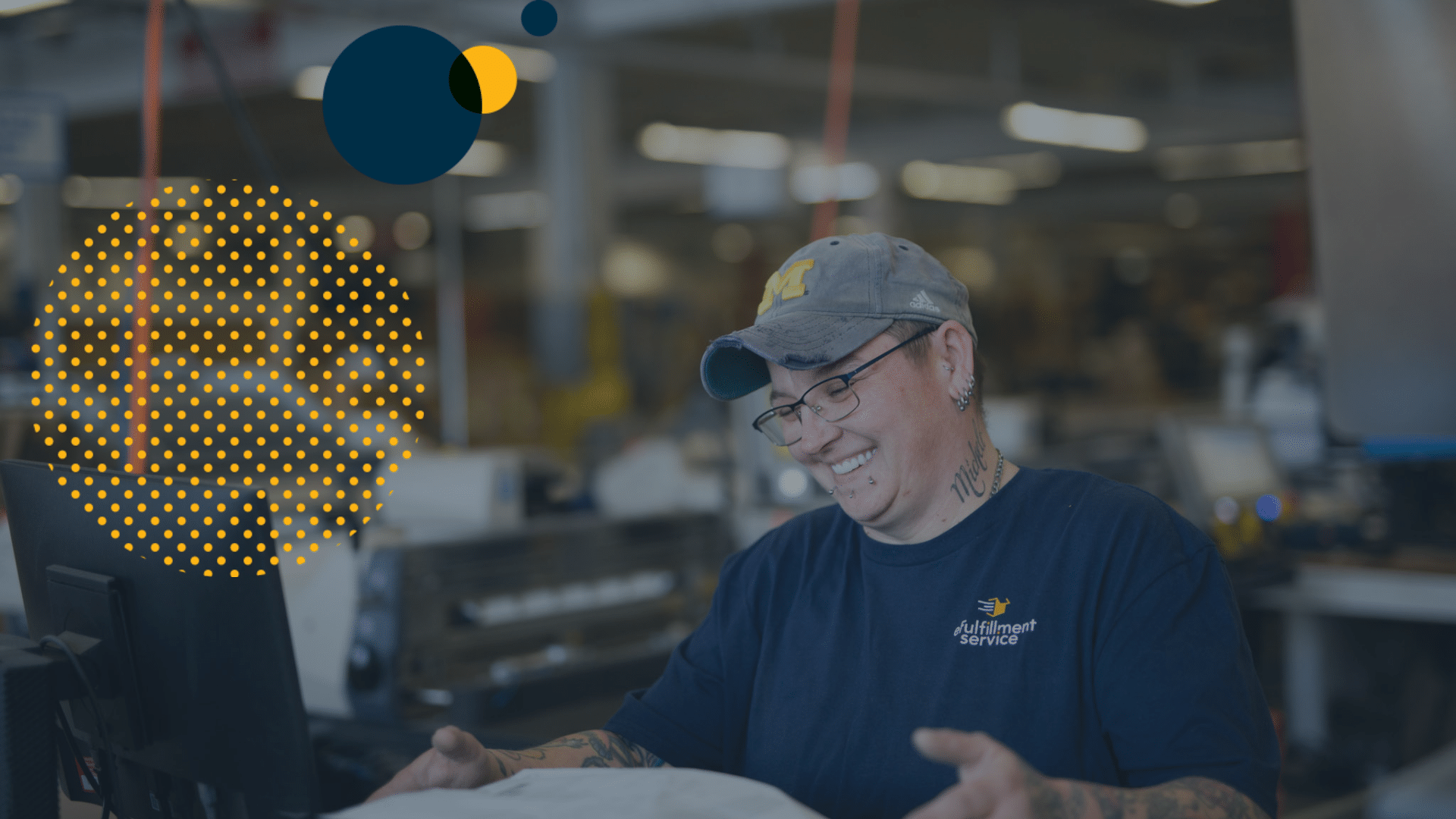 Traverse City Job: Production Associate-Internet Order Fulfillment
eFulfillment Service would like to invite you to our team—our team members come from all over Northern Michigan, including Kalkaska, Interlochen, Buckley, Grawn, Kingsly, Elk Rapids, Cedar, Suttons Bay, Benzie and of course the Traverse City area. We have full-time, part-time and flex-time Production Associate positions open. We offer many benefits, including health care, vacation and career advancement. And we like to have fun! 
Production Associate-Internet Order Fulfillment Job Purpose
Perform the day to day order fulfillment functions; including picking, labeling, packing, rating, dunnage/taping and shipping with accurate output at maximum productivity.
Production Associate-Internet Order Fulfillment Job Functions
Picking:
Read correct SKU, quantity and location from pick sheets/orders, go to the correct location in the warehouse, pull the required product and quantity; return product to sorting area.
Packing:
Select the correct size box for product, pack product in box and push product down to rating station.
Rating:
Verify # of boxes for order, scan order, scan box size, process and place appropriate label on order; move product to shipping station.
Dunnage/Taping:
Fill boxes with the necessary amount of paper, fold box top and then move through the taping machine.
Shipping:
Verify the number of boxes and scan the rated label on each package to produce a shipping label. Process any special shipping requests (such as third party bills) in the correct manner, place packages on the correct pallet or in the correct bin for appropriate shipping carrier.
Duties and Responsibilities
Responsible for performing at your highest level with or without direct supervision.
Communicate with department lead to ensure any order fulfillment issues are resolved as quickly as possible.
Update job codes within the time clock system as you move from one job function to another throughout your day.
Performs all duties in a manner that supports all safety policies.
Adheres to all company policies and encourages peers to do the same.
Proficient in operating all equipment within the Production Line; including bagging, taping and dunnage machines as well as any computer systems.
Perform any additional duties as required.
Qualifications
Education: The knowledge, skills and abilities typically acquired through the completion of a high school diploma and/or GED.
Attention to detail and the ability to multitask.
Must have a positive attitude and be able to work effectively & efficiently within a team environment.
Ability to verbally communicate effectively with Management & Co-Workers.
Computer experience a plus
Working Conditions 
Order volume fluctuations may create a necessity to work overtime and the occasional week-end.
The working environment is consistent with a typical warehouse; exposure to noise and dust as well as changes in temperature and lighting. Equipment, such as Fork Lifts, is consistently used throughout the warehouse.
Physical Requirements       
The ability to walk, stand, push, twist and bend the entire length of your shift (generally 8 hours).
Frequently lift customer merchandise from 0-50 pounds.