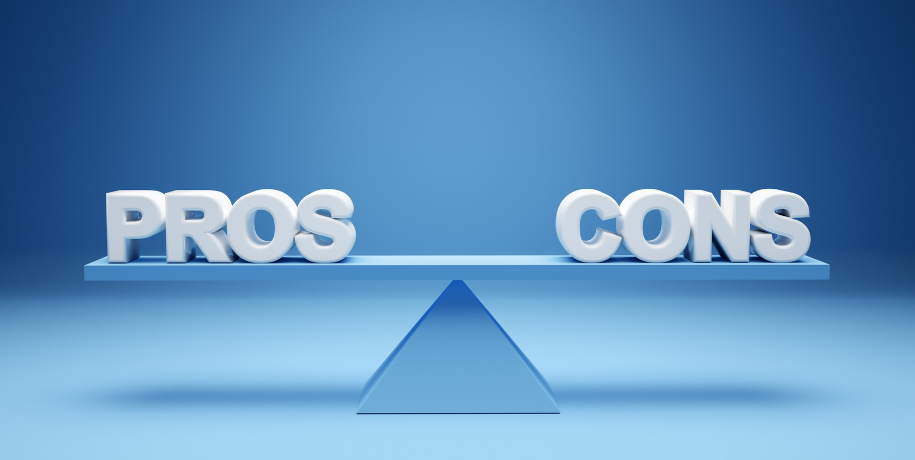 Pros & Cons of Using Amazon's Own Prep Services to Prep Inventory for Fulfillment By Amazon
Amazon offers their very own FBA Prep Services. So, essentially you can pay Amazon to prep your stuff for Amazon, but is it really worth it?
As with most ecommerce fulfillment projects, the answer for sellers is, "It depends." 
Your inventory has to be prepped before Prep Services with Amazon, especially fragile, glass or sharp products. 
Cons of Working With Amazon's Own FBA Prep Service:
Using Amazon's planned prep or labeling services have the potential to delay full receipt of shipment. 

Unplanned prep can tack on even more time to receiving, thus delaying shipments even longer.

In usual Amazon fashion, there are many FBA Prep Services fees. And Amazon has the sole discretion to determine which prep services they perform on a seller's products—so good luck trying to figure out what those fees will be in advance..

Amazon may choose to automatically include FBA Labeling Service and that also comes with a per-item fee.

Sellers still have to figure out what to do with slow-moving inventory to avoid long-term storage fees, meaning they'll have to find somewhere else to put that inventory.

Fragile, glass and sharp objects still need to be packaged so that Amazon staff can handle them safely. So you'll need to prep for Prep Services with Amazon. (Check out our FBA Prep guide for fragile items.)
All products still need bar codes on every item before Amazon will perform Prep Services. Again, you have to prep for Prep Services with Amazon.

If a seller is storing all inventory at Amazon, and uses several marketplaces (i.e. Amazon, Walmart, Seller's own website), they will still have to deal with the pain of pulling inventory out of Amazon and changing it to fit the requirements of other marketplaces.
Pros of Working With Amazon's Own FBA Prep Service:
Using Amazon's FBA Prep Services can help ensure correct packaging and preparation which should help reduce delays. 

And there won't be any post-prep errors that send products to the problem-solving area, and so no surprise fees or IPI penalties.

Since Amazon knows their own environment, in theory, a seller's products should be protected while sitting in Amazon fulfillment centers
Amazon has many FBA Prep Services fees. And Amazon has the sole discretion to determine which prep services they perform for sellers—so good luck trying to figure out costs in advance.
How can sellers make using FBA easier?
Use a professional fulfillment or third party logistics company (3PL). The sheer number of reasons above is enough to convince most Amazon sellers, if the difficulty of working with Amazon in other areas isn't enough. And at eFulfillment Service, we find that many experienced sellers feel overwhelmingly, that merchants need a partner that can nimbly work all across the multichannel marketplace for them. O course, fulfillment centers can help Amazon sellers avoid penalty fees, lost or delayed inventory replenishment and out of stocks—but their value in being able to help with Walmart, Etsy, eBay, their own website and whatever other sales options are valueable to sellers is vital. 
What should you look for, when choosing a fulfillment center to help manage Amazon and other marketplaces? Amazon inventory preparation services are commonly called FBA Prep Services, and include ecommerce product inspection, inventory management, packing and shipping. Here are some tips in choosing a professional FBA Prep Services provider:
Find a third-party logistics company (3PL) specializing in FBA Prep Services
Look for a company that provides clear, easy to understand pricing for FBA Prep services. Make sure they also don't impose long-term storage fees, have order minimums or SKU maximums, so as not to go from one set of penalty fees to another. 
A 3PL should have experience with Amazon regulations.
As with every step of its processes, Amazon has specific requirements—we cover many of those regulations in our whitepaper: The Complete Guide to FBA Prep Service. The labels on the cartons have a set of parameters, as do every item inside. 
The right fulfillment house will know Amazon's regulations as they are currently, and also, have a process for adapting to changes in the rules as they occur. 
For example, in recent years, Amazon changed accepted carton sizes from 27 in. (69 cm) to 25 in. (63 cm). Knowledgeable Amazon Prep centers shared that change with clients, so that manufacturers could ship in smaller cartons. Additionally, they repacked inventory already stored in the wrong-sized boxes into smaller cartons where necessary, to avoid Amazon penalty fees. 
Ecommerce Definition: Amazon FBA Prep Service:
To understand what is Amazon's FBA Prep Service, one must first know that FBA is Fulfillment By Amazon, where Amazon stores products then packs and ships them to consumers, after an online order. Amazon has a lot of rules and so a seller must meet those rules when sending inventory to be stored at Amazon, and these services are called Prep services, or FBA Prep services. So Amazon's FBA Prep Service is making sure a seller's inventory is prepared to be received by Amazon to be stored in Amazon warehouses until Amazon fulfill's your customer's order. Amazon FBA Prep service is Amazon prepping inventory for Amazon.
Amazon doesn't prioritize sellers or their interests. And FBA Prep services by Amazon are going to have the same troublesome communications practices. If merchants would like a fulfillment partner that is going to make selling on Amazon easier, and also work with other marketplaces, then Amazon isn't a good choice for a FBA Prep services. 
Learn More About FBA Prep Services
FBA Prep Service—Best Practices, Pricing & More
How To Find The Best FBA Prep Services Fulfillment Center
Fragile Items: A Guide for FBA Prep and Ship
What counts as fragile will surprise you … check out tips and tricks.