Creating content is hard. Selling merch doesn't have to be.
eFulfillment Service handles merch fulfillment for up-and-coming content creators, influencers and gamers as well as some of the biggest names online including Mr. Beast and Dude Perfect. 
Let us handle your merch so that you can get back to what you do best.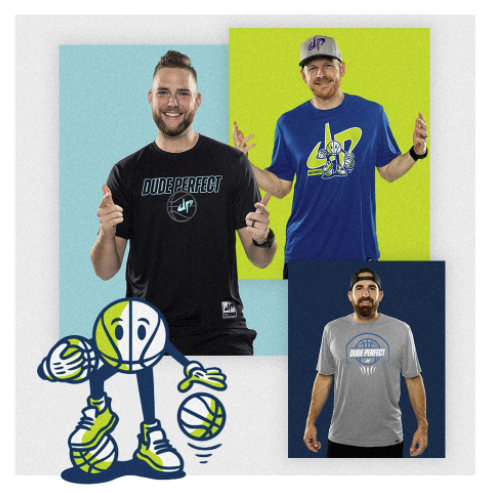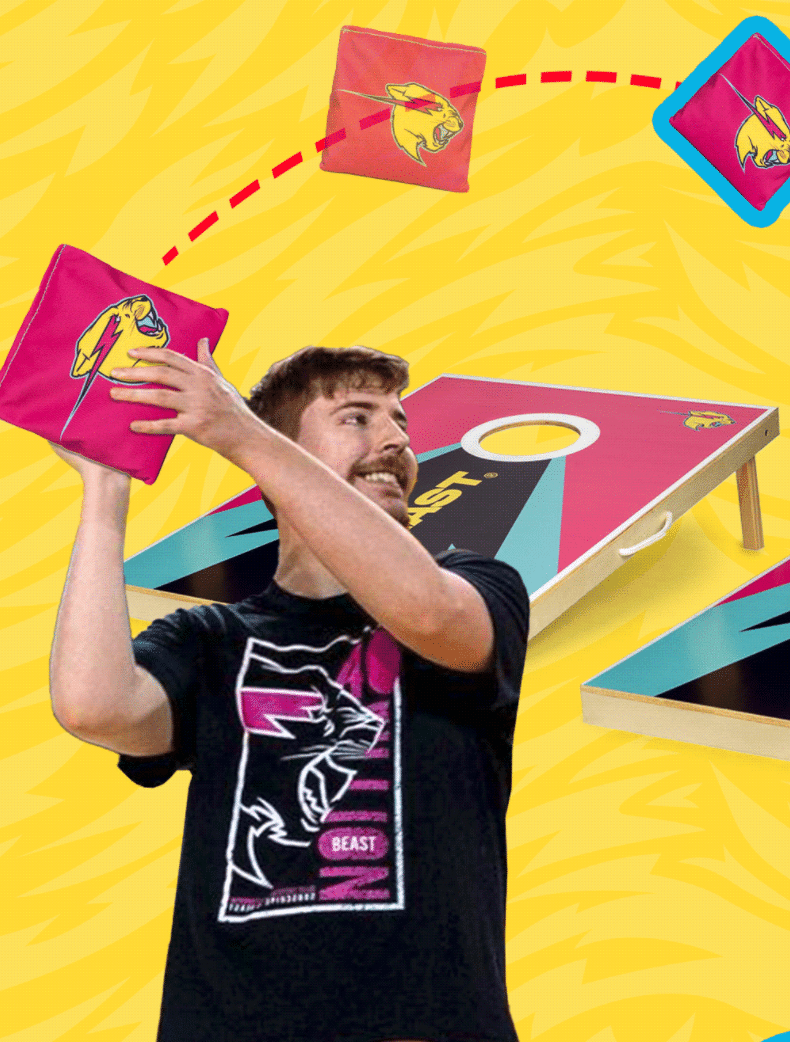 PRO TIP: Creators who wear their merch in promotional content tend to see their sales increase by 6x 
How merch fulfillment works in
We integrate with your shopping cart for free, providing a real-time view of your inventory, orders and shipments. You can monitor everything with our easy-to-use Fulfillment Control Panel.
Send us your merch – tshirts, hoodies, toys – anything you're looking to get off your hands and to your fans. 
Your inventory is housed, organized, and safe in our warehouses. When an order comes in, we handle processing, packing, shipping and tracking.
The best way to promote your merchandise is to wear it in your content. Show your viewers what it looks like. Talk about why you chose the designs. Tell them why buying merch supports your content.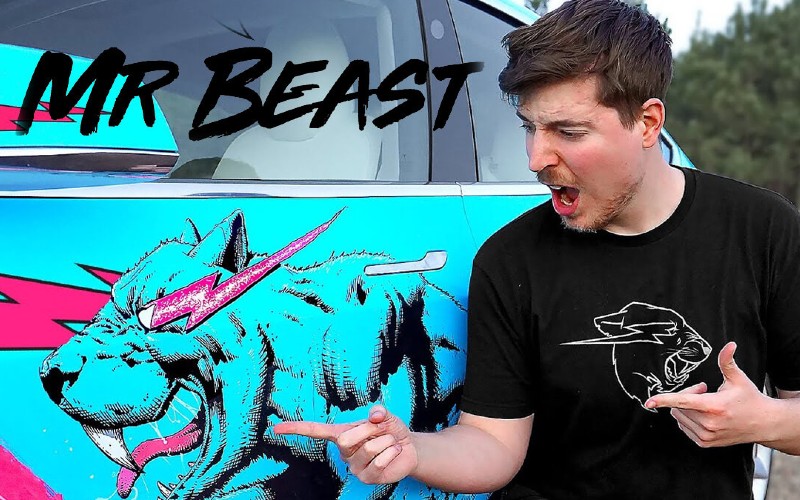 LEARN THE LINGO: SKUs
Noun: A SKU, or Stock Keeping Unit, is a unique number used to internally track a business' inventory.
Example: "There are over 850 SKUs on the Mr. Beast Store."
Mr. Beast drops the merch. We fulfill the orders. We can do it for you, too.  
Million YouTube Followers
What's cooler than giving away a million dollars and planting 20 million trees?  Doing it while wearing your own branded merch.
Since working with eFulfillment Service:
425% growth in product 

catalog since launching with us

Over 850 unique merch items or SKUs
5 massive merch drops averaging almost 25k orders
Over 240k fans repping Mr. Beast merch fulfilled by eFulfillment Service 
When I first started selling merch, I kept all the inventory in my closet and I shipped them all out right from the same room I edit from. As my audience grew, so did the workload. I'd be up late shipping out t-shirts and I realized that before long, this wouldn't be a very viable business model. I'd need to hire help, get warehouse space and do all sorts of things that would cut into my profit.
Seth, Seth's Bike Hacks | 2.32M YouTube Subscribers
We talk directly to the people that are watching our videos. We tell them, "If you like this episode, click Subscribe and if you like these shirts you can buy them and if you buy them then we make a little bit of money and that helps us make more episodes.
TheMostPopularGirls | 1 million YouTube Subscribers
My content inspires my merch, because everything I do creatively comes from the same place.
leahraquelofficial | 40,000 Instagram Followers
Million YouTube Subscribers
Dude Perfect knows when the most wonderful time of the year is. That's why they do a merch drop every holiday season
Since working with eFulfillment Service
Holiday orders increased 178% since launching with us.
Over 82,000 presents delivered from "Santa" 
When we handle the merch drops, Dude Perfect avoids surge fees from marketplaces like Amazon.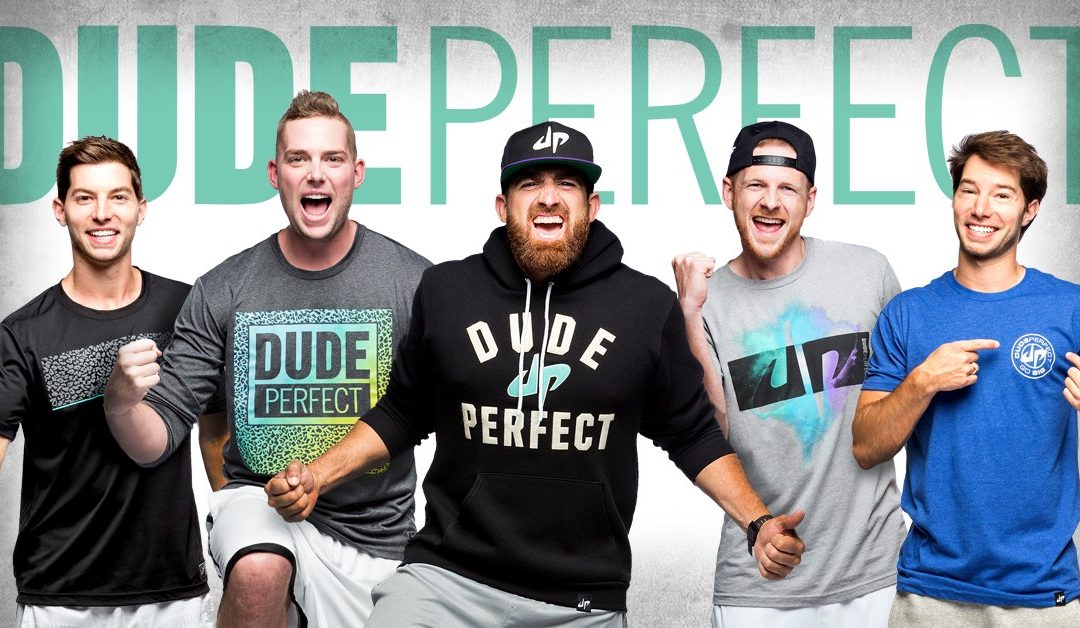 Learn the lingo: Merch Drop
Noun: A limited release of merchandise, often as a marketing technique by content creators, social influencers and streetwear fashion brands.
Example: I got this dope sweatshirt from Dude Perfect's holiday merch drop.

Define: Automated Inventory Management
Noun: A system that tracks inventory levels, orders and returns across platforms including standalone websites and marketplaces, like Walmart and Amazon, in realtime.
Example: Because my previous fulfillment partner failed at Automated Inventory Management, I lost over 2 weeks of time I could have been creating the content that powers my channels. 
When the most watched Magic: The Gathering player on YouTube and Twitch has to drop everything because his previous 3PL made a mess of his inventory – business is in the bin.
How eFulfillment Service solved the problem
Our automated inventory control simplifies cross-channel selling and streamlines returns.
Being an established fulfillment partner allows for quick pivots when marketplaces like Amazon change the rules.
Our proactive customer support team reduces headaches exponentially!
PRO TIP: It's a good idea to focus on "limited edition" items to start and see how well they sell.
Ready to up your merch game?
eFulfillment Service helps the biggest names on YouTube, micro-influencers on Twitch and everyone in-between simplify their merch fulfillment, grow their brand and monetize their content.
Shoot us a note below, and we'll be in touch!