Want lower shipping rates and great service?
Want lower shipping rates and great service?
With incredibly-low shipping rates and an unmatched level of service that has earned us an A+ rating with the Better Business Bureau for more than 20 years, it's clear why more ecommerce sellers have made the switch to eFulfillment Service for dependable, scalable order fulfillment.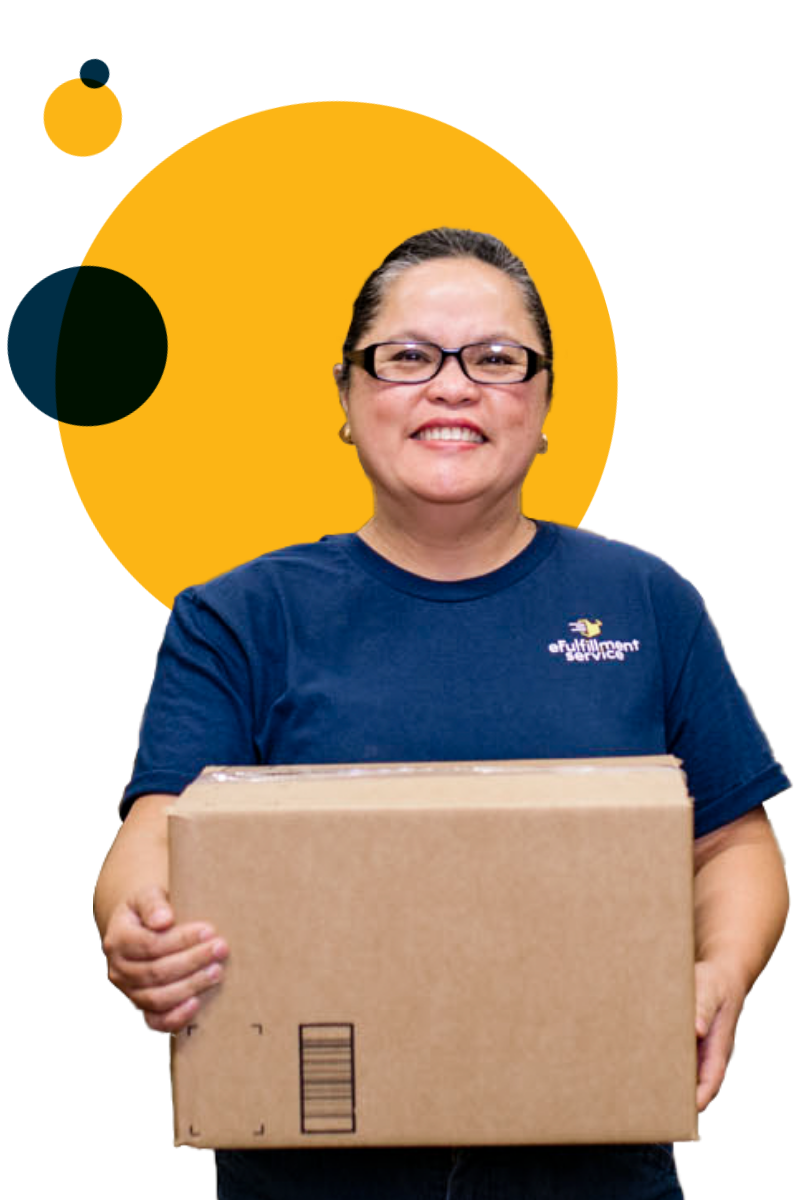 Our People Make the Difference
Want to consistently receive a response from your fulfillment company in less than an hour? That's what we do!
OUR TEAM at eFulfillment Service represents some of the best and brightest in the order fulfillment industry. And the best part? Our support team is actually on-site in our warehouse, leading to faster, better support. 
Why have so many businesses made the switch to eFulfillment Service?
We're looking out for you!
By passing on our discounted shipping rates to you, it helps to make your business more competitive in a tough ecommerce landscape.
We've been at this a while
Since 2001, to be exact. And, in all that time, we've been owned and operated by the same family with the same high standards. 
We make it easy, without the tricky stuff
No setup costs. No big monthly fees. No minimum order requirements. No integration fees. Basically, none of the tricky stuff other companies have. 
We control our operation
A lot of fulfillment companies actually outsource the order fulfillment to other warehouses, leading to errors and inconsistencies, as well as delayed responses. At eFulfillment Service, everyone is on our team, on site, and working hard for you. 
Our clients also appreciate that:
We're a well-established, financially-stable company 

We have a range of integrations to automate the fulfillment process for you

We have an in-house I.T. team and provide free support

There are no long-term contracts

You're able to use custom / branded packaging

You will have a dedicated account manager