Call Center Partners
This list represents the call centers that eFulfillment Service works with regularly or that with which we have a partnership.

Today, Midco not only provides inbound call center services but also provides our clients with email support and outbound services including: market research, customer satisfaction surveys, sales, and more. We are experts at high-quality customer contact, up selling, and first call resolution and can support our clients with shared, semi-dedicated, or dedicated associate pricing. For more information, please visit www.midcoconnections.com.


Ansafone Contact Centers helps emerging to Fortune 500 companies increase revenue and improve customer satisfaction, by providing inbound and outbound bilingual customer interaction services (call center, web chat, email), with over 400 seats in multiple centers across the US.  With more than forty years in business, using redundant IT platforms, Ansafone adapts and aligns its operations with customers' processes, resulting in 16.3 million customer interactions serviced per year. For more information, please visit www.ansafone.com.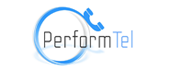 PerformTel is a direct response call center that offers first-rate technology used by Fortune 500 Compaines in an intimate client-focused 100 seat call-center. PerformTel can successfully penetrate more leads and close more sales than larger call centers. Often times, seeing double digit improvements. PerformTel offers a web-based client reporting system that allows you 24×7 access, enabling daily reports, call recordings, call alerts for escalated customers and more in real time. For more information, please visit www.performtel.com.