For more than 20 years, eFulfillment Service has specialized in getting the right products into the hands of the right customers across every corner of the globe. 
Every day, we handle products like yours. And every day, we do so with precision, purpose, and care. We understand that the products you sell are more than just products. They represent your business, your brand, your reputation.
That's why, after all these years, we've had the same mission: help businesses succeed.
What goes into shipping millions of products? People. Like Us.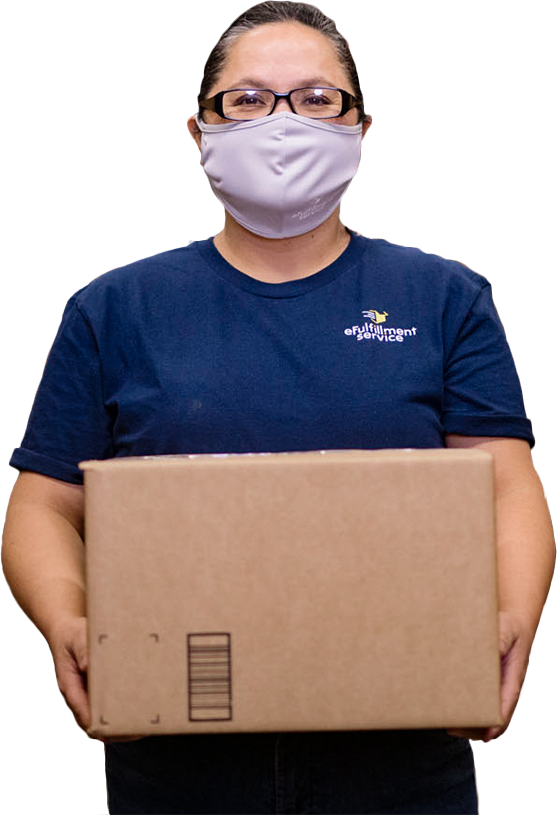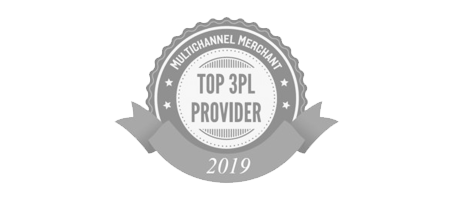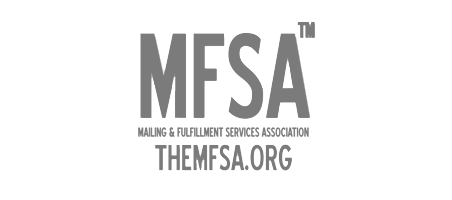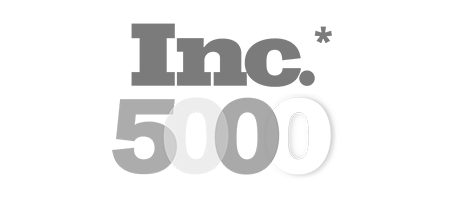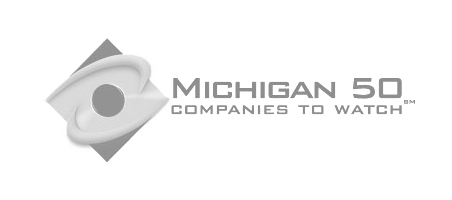 Helping Business Succeed for more than 20 Years
Get to know our
Leadership and Client Care Teams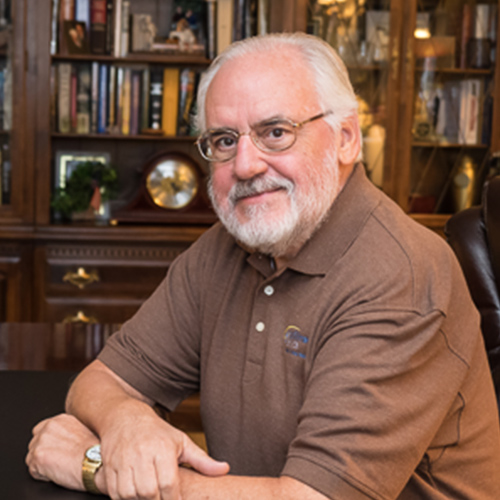 John Lindberg
Chairman of the Board of Directors
In January 2001, John founded eFulfillment Service. Under his leadership, the company has grown and now serves more than 700 ecommerce clients. He currently oversees the company's business development projects and strategic planning. Throughout his working life, John has maintained an unwavering commitment to both engineering and service excellence.
A graduate of the University of Michigan Business School, John has created three successful companies during his 40-year career as an entrepreneur and business owner. The first, a substantial powder-coating business, specialized in just-in-time delivery of automotive/office equipment parts. The second, a small press book distribution company, won several marketing awards.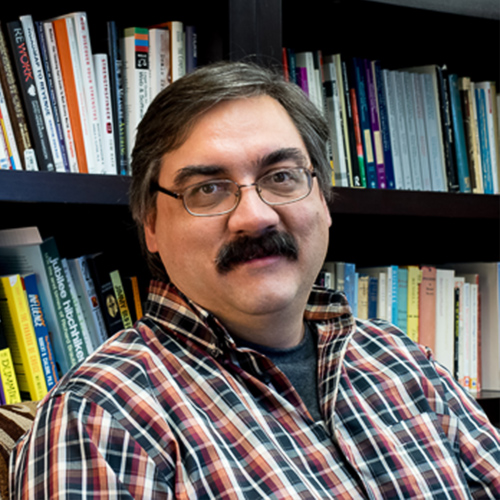 Jordan Lindberg
Vice Chairman of the Board of Directors
An experienced fulfillment and logistics expert, Jordan serves on the Board of Directors at eFulfillment Service, as Vice Chairman. Previously, he served as Executive Vice President for a decade, a period of growth for us as well as the overall fulfillment industry.
Jordan specializes in the core areas of strategy, competitive positioning, pricing, marketing, product sourcing, and product and process development. He has worked with and provided consulting services to hundreds of online retailers from start-ups to companies in the Internet Retailer 500.
Jordan holds degrees from Albion College, Michigan State University, and the University of Missouri-Columbia, and enjoys playing golf courses across the country.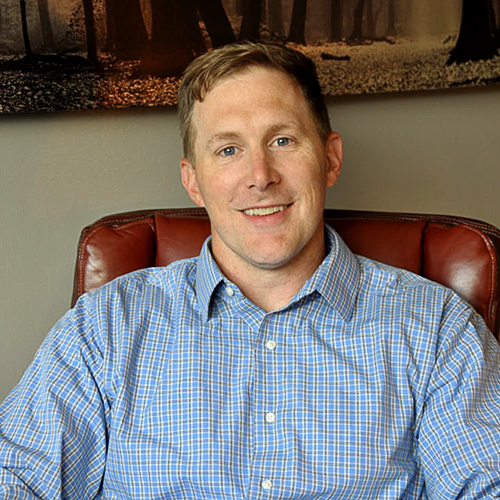 Steve Bulger
President
Beginning in 2022, Steve heads eFulfillment Service as President. In his new role, he sets direction for the management team, prioritizing the goals, strategy and structure for the continued success of the company. Steve's agenda at the company's management strategy session centered on lean management principles, training the team to seek out root causes and identify challenges to goals early in the process.
For nearly 5 years, Steve served as Chief Operating Officer and was responsible for overseeing day-to-day operations as well as guiding our strategic plan for the future. His leadership provided cohesion between the company's production teams and senior management. Additionally, Steve has lead both our sales and marketing departments, leveraging a background in creative agency and business development. 
Steve holds a bachelor's degree in marketing from Central Michigan University. He sits on the board of the Great Lakes Children's Museum, enjoys being with his kids and playing the occasional round of bad golf.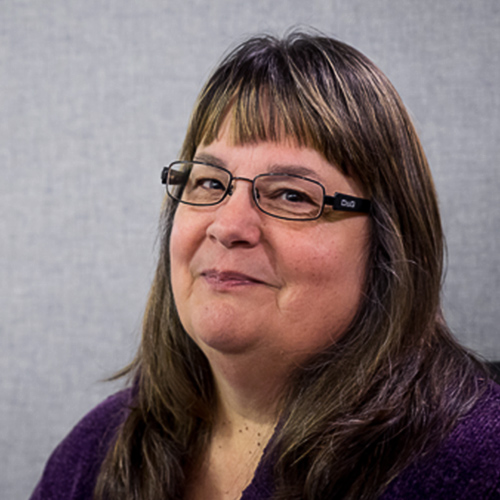 Jennifer Robinson
Customer Service Manager
Jennifer began working with eFulfillment Service during our start-up phase and brings more than a decade's worth of experience to her role as Customer Service Manager. She's previously served as the Operations Manager before transitioning exclusively into Customer Service in 2016. Jennifer is a strong company leader who never loses her focus on anticipating and meeting the needs of our clients, most of whom know her by name.
When Jennifer isn't working, she enjoys hiking with her husband and her Australian Shepherds. Her love for this breed dates back to 2008 when she got her first and has rescued 5 others since. She is an active member of the Wayside Chapel in Buckley.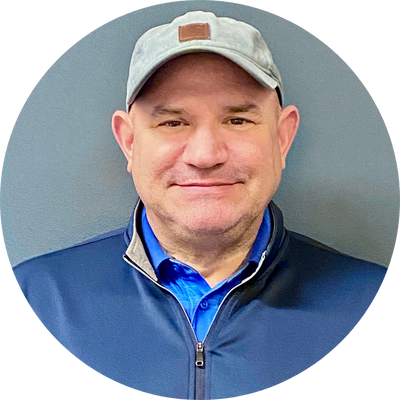 JP LaRoche
Distribution Center Manager
JP Laroche joined eFulfillment Service with strong logistics and supply chain management experiences from the auto industry and FedEx. That experience includes managing multiple teams with a strong focus on inventory control, production scheduling, supplier management and compliance, as well as ongoing continuous improvement. He's a versatile leader, as well as a productive team player, with strengths in learning, analyzing and communicating. 
Coming north from the Detroit area to Traverse City to take part in Northern Michigan's lifestyle, JP spends off hours outside enjoying hunting, fishing and being with family. While he follows the Detroit Tigers and the Red Wings, too, his lifetime of supporting the Detroit Lions gives us a glimpse of his loyalty, faith and perseverance.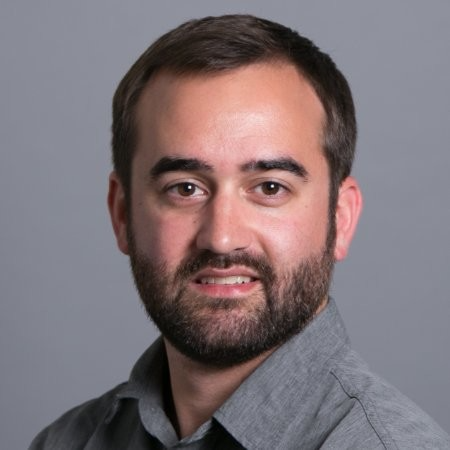 Jason Lindberg
Director of Expansion
Jason joined eFulfillment Service in 2018 after a career in the industrial fulfillment industry in Chicago. Jason leads warehouse management software development and expansion projects for the operations team, with a focus on improving operational efficiency and attracting new market sectors. He is also is on the board of directors and lends his experience and leadership to our satellite expansion efforts. 
When Jason is not focused on our growth opportunities he enjoys time with his family and outdoor recreation.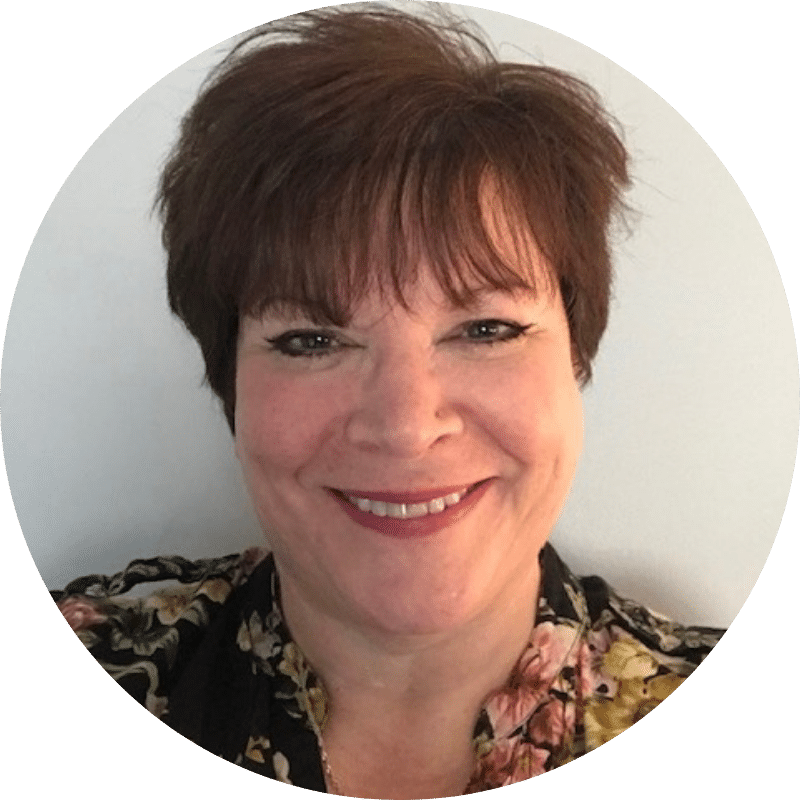 Linda Sorna
Sales & Client Care Manager
Linda has been with eFulfillment Service since 2007 and now oversees a ecommerce seller's journey from the time they are first introduced to eFulfillment, to when they become a client and the onboarding process. She spent many years leading the sales team. Then created the client care department, where she identified the need for our clients to have dedicated onboarding support from the moment they signed up until their first inventory shipment arrives on the dock. Both the sales and client care teams benefit from her experienced leadership, and clients enjoy personable demeanor and expert knowledge of the fulfillment process.
Linda has two grown sons she is quite proud of and performs as the lead vocalist in a 5-piece Classic Rock and Roll band! Something that was on her 'bucket list" for more than 10 years.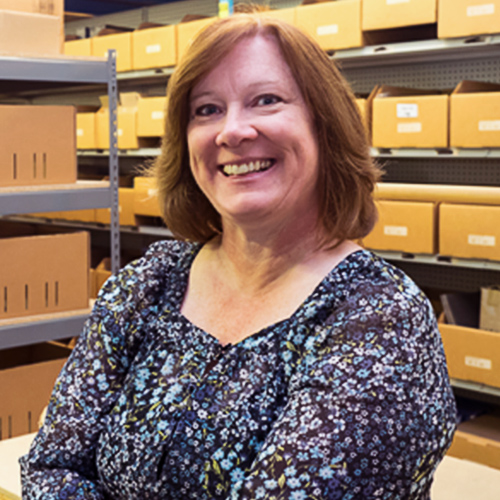 Merry Hawley
Human Resources Manager
Merry joined eFulfillment Service in 2012 and has built relationships with both employees and management that have made her an integral part of our team. Her organizational skills and the ability to empathize have created a human resources environment of communication and trust. She developed and leads an Employee Relations Committee which has the goal of making eFulfillment Service an even better place to work. Merry has a positive attitude and, from her smile, you can tell that she truly enjoys being a part of our team. When not at work, she loves to spend time outdoors camping and hiking.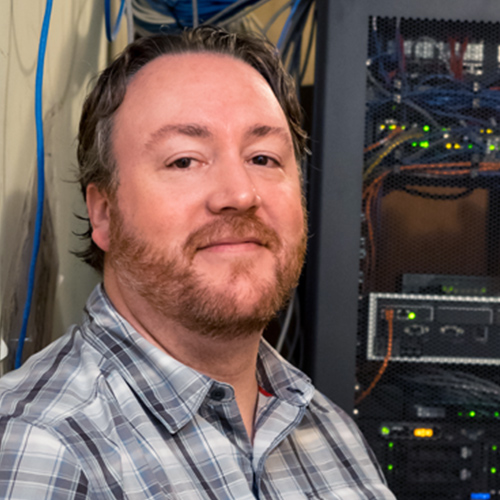 Matt Burden
VP of Web Development
Matt came aboard in 2001 and spent the better part of a year developing a web presence and online ordering system that would most efficiently serve our clients. His education and work experience in computer information systems and visual communications led to the development of our sophisticated but easy-to-use Fulfillment Control Panel and our user-friendly website. Matt enjoys challenging his abilities by designing effective reporting and order management systems and assisting clients with custom integrations.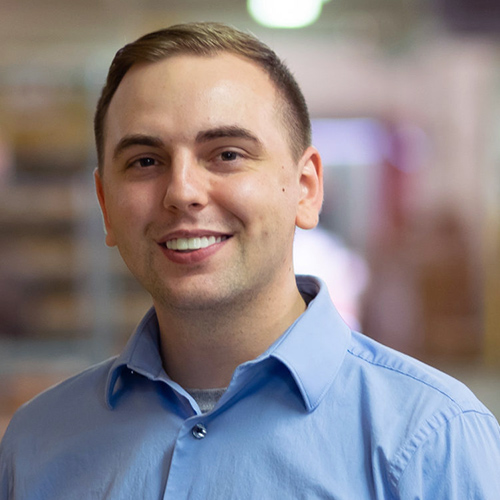 Taylor Gonyon
Client Care Specialist
Taylor started working at eFulfillment Service in 2018, after successfully managing multiple customer retention programs in Indiana and Illinois for Verizon Wireless. His experience in the telecommunication industry is now being utilized to provide a smooth onboarding experience for our new client acquisition. He enjoys helping businesses start their journey in the ecommerce industry and seeing them grow to become even more successful. In his free time, he enjoys gaming and all that Northern Michigan has to offer, especially when it comes to disc golf, kayaking, biking, and camping.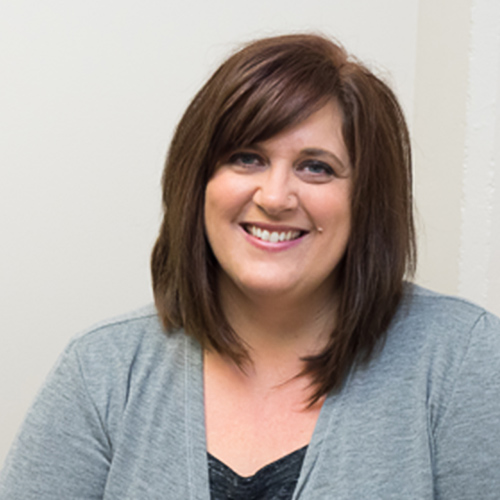 Angela Davenport
Client Success Manager
Angela Davenport has been with eFulfillment Service since 2010. Clients appreciate her deep base of knowledge about shopping platforms and shipping, a skill that she is now sharing as manager of the Client Care department. She and her team focus on getting clients properly connected with us for a smooth transition, including connections to marketplaces, shopping carts and our internal Fulfillment Control Panel. Angela's background is in Operations Management, Design and Customer Service.
During Angela's time off, she enjoys spending time with her family and boating during the summer.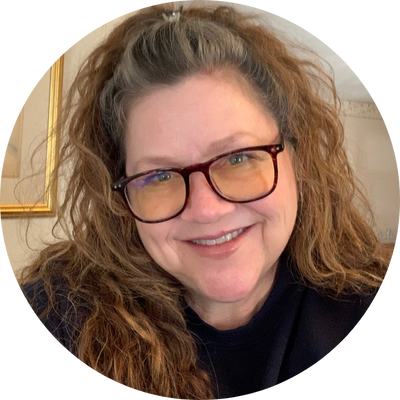 Sara Hughes
Client Care Specialist
While Sara brings more than 30 years of customer service expertise to eFulfillment Service, for us, her most valuable assets are: her natural advocacy for clients, her sense of responsibility to the team and her hard work. Sara is quick to respond to client questions, eager to pitch in on process improvements and devoted to helping clients integrate their carts with our systems, following up with calls and demonstrations. Sara started with eFulfillment by processing returns in 2017, but has been onboarding clients since 2020. The best part of the job for her is developing a relationship with clients, saying, "When they are happy, it makes me happy."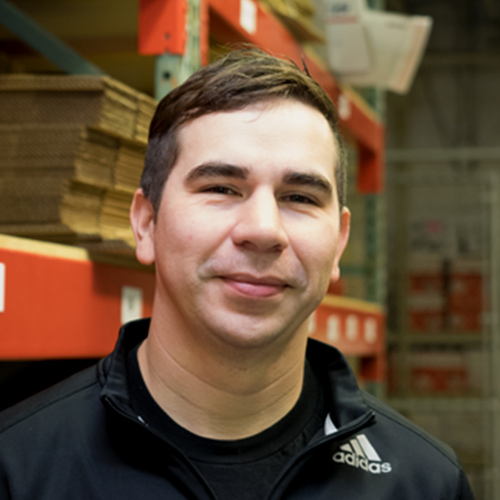 Jeff Dorsch
VP of Systems Development
Jeff, a self-proclaimed computer nerd, oversees technology at eFulfillment Service.  Jeff's desire to work for eFS came from both the challenges associated with working for a booming company and the opportunity to use his individual approach and ingenuity to achieve company goals. Jeff explained, "If someone tells you to build a robot with specific functionality, it really doesn't matter if you use Legos or Tinker Toys, as long as it does what it is supposed to do, and does it well."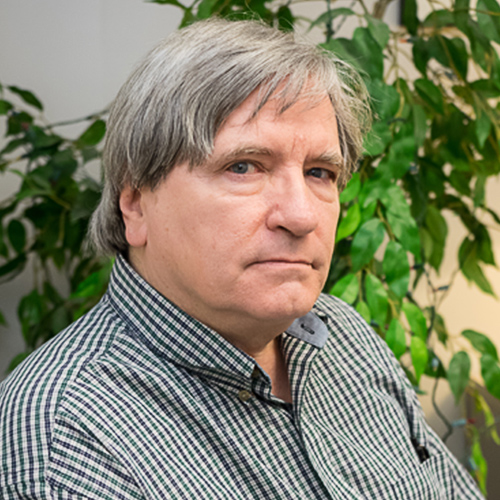 Steve Sleder
Office Services & Purchasing Director
In addition to managing our Purchasing Operations, Steve oversees safety programs and facilities-management. He brings a long work experience in production, teaching, and administration. He has taught writing and ESL in both university and community-school settings, has developed quality-assurance programs in manufacturing, and continues to expand his skill set to meet the challenges of our ongoing expansion. As a Golden Age Science Fiction fan, he's never aspired to finding the restaurant at the end of the universe. His more terrestrial loves include his family, his Australian cattle dog, and the Old Mission Peninsula. Steve holds a BA from the University of Michigan and an MA from Central Michigan University.
Devin O'Dwyer
Sales Associate
Devin joined our team in 2021 as our Sales Associate. He enjoys connecting with clients in his role along with solving problems and being part of the expanding team. Before jumping into our sales department, Devin worked in warehouse logistics and high-end hospitality. Both industries empower him to proactively meet the ever-changing needs of our clients.
Outside of work Devin enjoys exploring Northern Michigan nature with his girlfriend and dog. He also enjoys refurbishing retro technology, enjoying the Traverse City food scene, and staying active by golfing and snowboarding.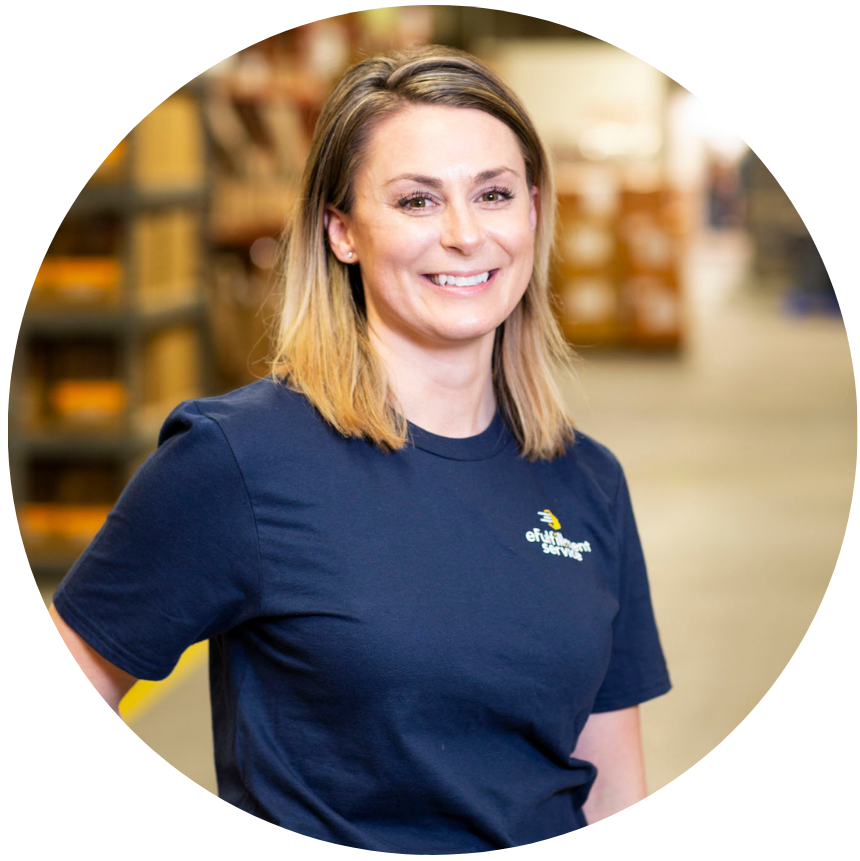 Nina Leddy
Sales Associate
Nina started her career with us in 2017 and currently serves as a Sales Associate. She's also held roles in Training, Documentation and Receiving & Returns. Nina describes eFulfillment Service as "family" and she enjoys being in roles that can help clients or  refine a process within a company.
Nina thrives in her current role because she keeps the well-being of our clients, employees, and our company at the forefront of everything she does. Outside of work Nina enjoys spending time with family at the motocross track.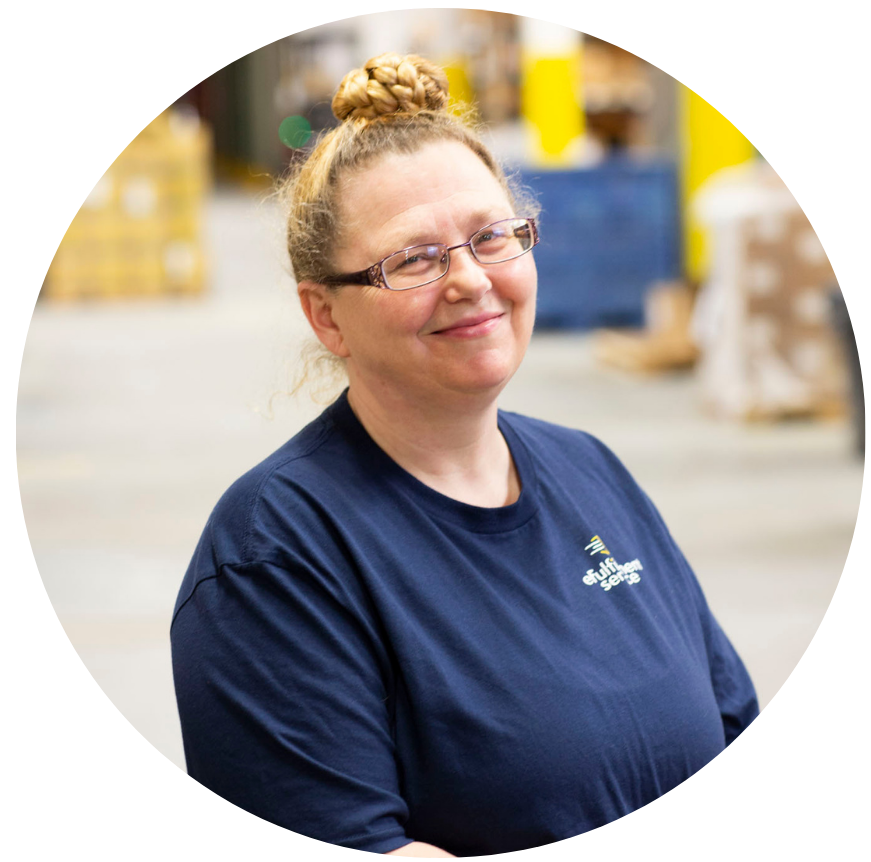 Veronica Freet
Production Supervisor
Veronica came aboard in 2007 after working in management for 15 years. She's worked in several roles across our warehouse and currently serves as our Production Supervisor. Veronica loves working on a team and enjoys watching the people around her grow and learn about the ecommerce industry. Veronica can always be found working hard and laughing along the way. When she's not at work she enjoys spending as much time as she can with family.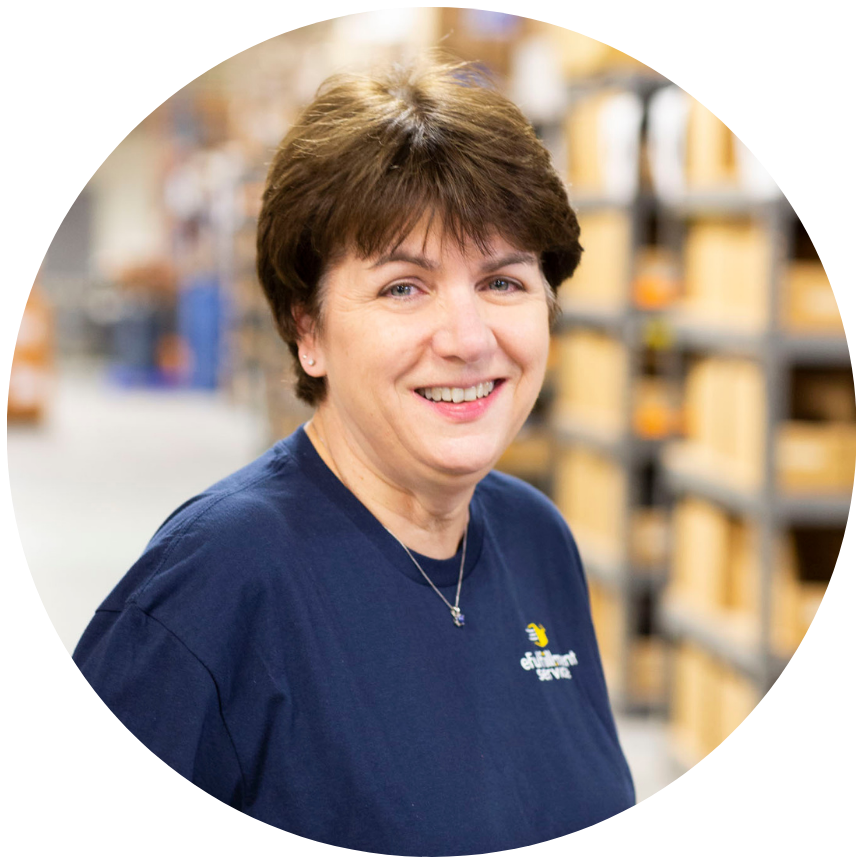 Terry Waite
Inventory Supervisor
Terry has been with us since 2011, beginning her career in the Shipping Department. She's successfully worked in a number of assignments, including Customer Service, Receiving Manager, Reorganization Team Lead, and has always looked to make improvements along the way.
Terry's understanding of our clients needs, a knack for inventory systems analysis, and a decade of experience, have proved valuable in her role as our Inventory Supervisor. Aside from keeping SKU's moving, Terry is an avid seamstress, loves photography and is a big fan of anything Lake Superior, including rock and mineral collecting.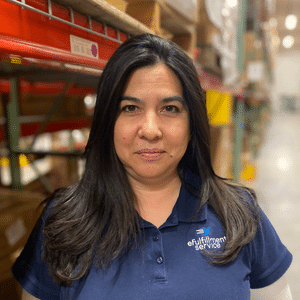 Christina Olmsted
Receiving Supervisor
Christina has been with eFulfillment Service for 3 years and quickly moved from Production to the Receiving department. Her commitment to team building has made a positive impact in the Receiving and Returns Department.  Because of her strong work ethic and attention to detail, she became the lead in that department a year later and now is excited about her role as Supervisor.  When asked what makes Christina successful, she quickly replied "it is my team! I tell them all the time that their success is what makes me succeed."
Born and raised in Leelanau County, Christina spends time watching her children play school sports, camping with her family, and raising her Australian Shepherd and Border Collie.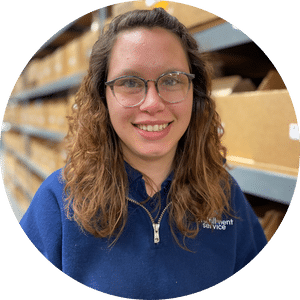 Rachelle Lauzon
Outbound Freight Supervisor
Rachelle has spent her 3-year career in eFulfillment Service's Outbound Freight Department, first as packer, then moving to department lead and now as Supervisor.  Rachelle thrives on process improvements, as well as, positively motivating her team to ensure freight shipments arrive to our client's customers in an organized and timely manner.
Rachelle loves a challenge and continually looks for ways to impact positive change at eFulfillment Service.  She may seem quiet, at first, but her witty sense of humor shines through making her a dynamic leader to a team that has the utmost respect for her.  When not at eFulfillment Service, Rachelle enjoys drawing and painting as well as enjoying the Northern Michigan outdoors, especially hiking.
 We're dedicated to helping your business succeed.
 We're smart, we're efficient, and (most importantly) we're dedicated to helping your business succeed.
And we're only one button click away from being there for you.