Fulfillment by Amazon (FBA) Prep Services Center
Do you need a reliable, affordable order fulfillment company to cost-effectively store your merchandise and ship to Amazon's warehouses to replenish your goods for Fulfillment by Amazon (FBA)? 
At eFulfillment Service, we do exactly that. Since 2001, our family-owned company has been providing ecommerce sellers with a range of warehousing and order fulfillment services including:
Direct-to-consumer fulfillment of your ecommerce orders
B2B fulfilment of your wholesale or retail orders
Shipping to Fulfillment by Amazon warehouse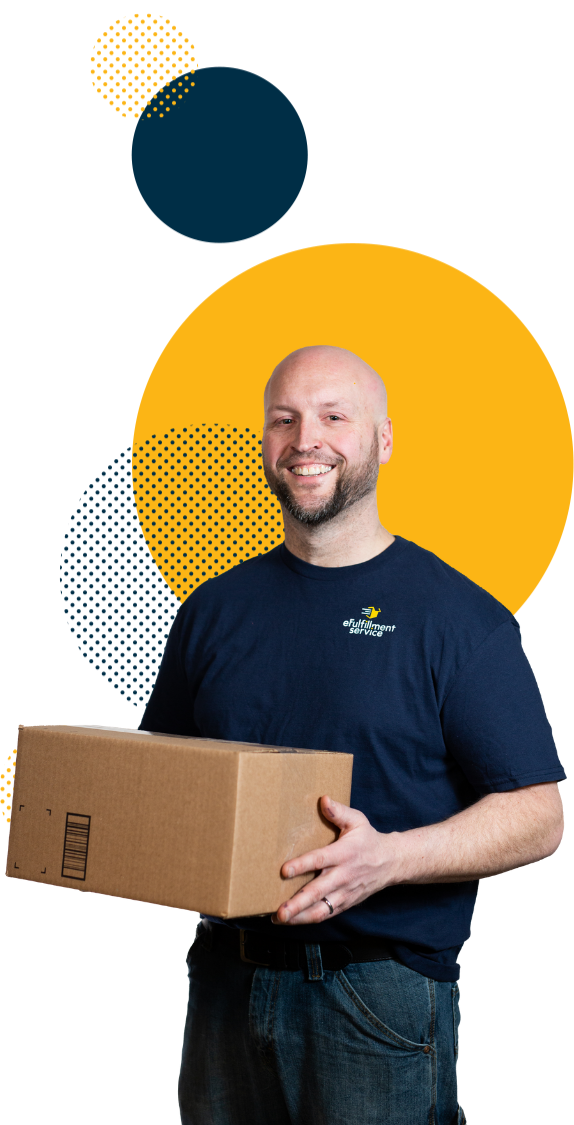 Learn More about how we work with FBA
Merchants that sell on Amazon's marketplace and use the FBA program, rely on eFulfillment Service to provide a cost-effective warehousing alternative, and to prepare their merchandise to meet  FBA requirements.
At eFulfillment Service, we work with both Amazon Sellers and Amazon Vendors, and we provide FBA prep and ship services for both groups. Here is how the FBA prep process work
Send us your inventory
Because we do not restrict how much inventory our clients store with us, we have some clients that send in large quantities of inventory, and others send smaller quantities more frequently.
Prepping for Amazon
We build the shipment, confirm the weights and dimensions, relay that information to Amazon, then print and apply the appropriate labels and notify you when the order is out the door
If need be, we can repackage your goods prior to shipping to Amazon's warehouses.
Replenish Amazon as needed
As our clients need to replenish Amazon warehouses, they simply place an order with us and we take it from there.
Given our experience with FBA, we know the strict turnaround requirements of Amazon and we will prep and ship your FBA orders quickly.
We have FBA prep clients with different labeling needs:
Those that only require carton and shipping labels provided by Amazon
Those that require carton and shipping labels, as well as individual product labels
No matter what your labeling needs, we make it easy. Once we receive your FBA order, we will then get into Amazon's software on your behalf, confirm the labeling requirements for your shipment, then print and apply those labels according to Amazon's specifications.
"But I don't need
 

prep. Just ship our products to Amazon for us."

If you have everything ready to go to Amazon, we can absolutely ship your products to Amazon fulfillment centers for you. This shipping service falls under our FBA Prep Services, too. And you won't need some of the additional services we offer, like product labeling, so those won't be included in your quote. We'll make sure that your cartons meet Amazon receiving specs, from the label to the weight, allowing you to take advantage of our low inventory rates.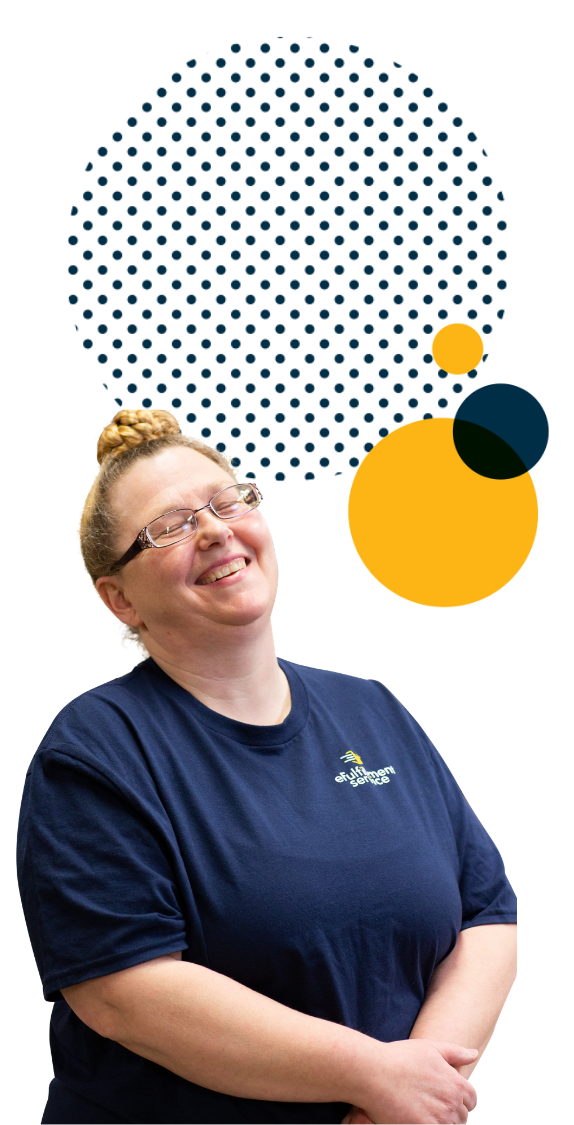 FBA Prep Fulfillment Pricing 
How much does it cost for warehousing and FBA prep fulfillment services?
As with our FBA prep process itself, we make our pricing easy, with per unit costs for FBA prep, and fair, straightforward pricing for storage.
Using eFulfillment Service's FBA Prep Service means that FBA doesn't perform taxable services like Labelling Fee, Polybagging Fee, Bubble Wrap Fee, Taping Fee, and Opaque Bagging Fee, in states where they charge taxes on those services—another way we help manage your costs. 
 We're dedicated to helping your business succeed.
 We're smart, we're efficient, and (most importantly) we're dedicated to helping your business succeed.
And we're only one button click away from being there for you.