Walmart Order Fulfillment Services
Are you a third-party seller on Walmart.com and in need of a company to handle your warehousing and order fulfillment needs?
eFulfillment Service specializes in ecommerce order fulfillment services for marketplace sellers. Using an order management system, we integrate with Walmart and numerous other online sales channels to make it fast, automated and easy for merchants to get products to their customers.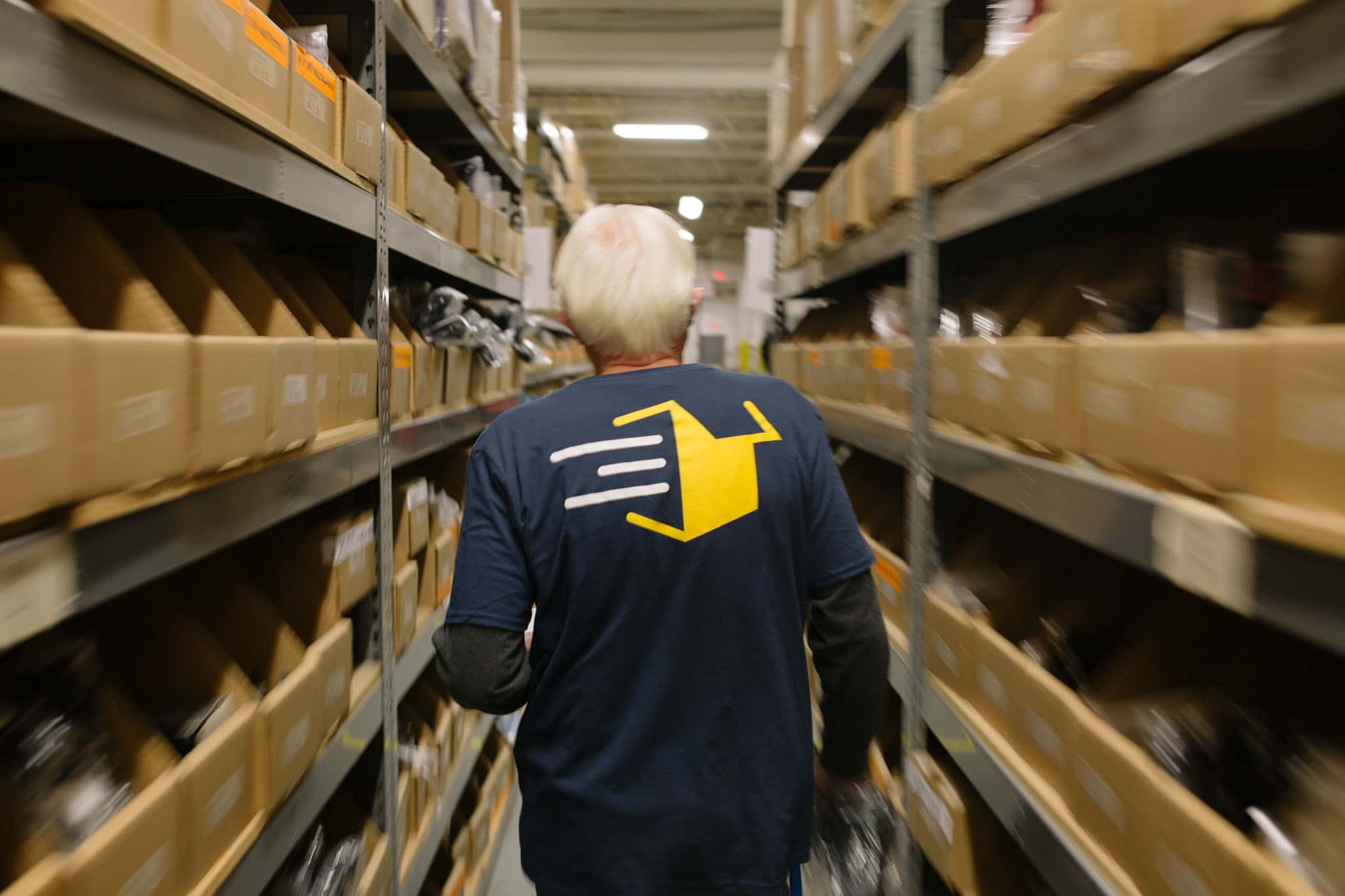 What We Do
Here are a few of the reasons why so many Walmart sellers trust us to handle their order fulfillment and shipping needs: 
1. We are a family-owned and operated 3PL (third-party logistics provider).
2. We handle everything in-house, from warehousing and order fulfillment, to client support and information technology (IT).
3. We provide a great deal of flexibility to Walmart and marketplace sellers, meaning we don't have any setup fees or long-term commitments, no minimum order volume requirements, and no long-term storage fees.
4. We have been shipping ecommerce orders directly to consumers since 2001, and we have processes in place to help ensure we meet the strict order fulfillment requirements of Walmart and similar marketplaces.
5. Using an order management system, integrating with Walmart allows us to retrieve your orders automatically, and also send inventory and tracking numbers back automatically, making things fast and easy while providing Walmart with the information they need in a timely manner.
6. We supply brand-neutral packaging as required by Walmart, with several free packaging options.
7. We can place your seller name on the shipping label of each package, as allowed by Walmart.
8. We include packing slips with each outbound order, as allowed by Walmart.
9. We are able to handle any product bundling requirements that may be needed for your Walmart listings.
10. We have earned the trust of hundreds of online merchants as a result of our experience, technology, dependability, and our A+ rating with the Better Business Bureau.
The Walmart Order Fulfillment Process
In addition to handling Walmart orders, for many sellers, we also handle the fulfillment of orders from other sales channels, including eBay, Jet, Amazon, and their own ecommerce stores.
Below is an overview of how the process works when a new client begins using our 3PL services:
Set Up Integration—Free
A dedicated account manager helps you integrate your Walmart account with our web portal. Add your products and monitor orders, inventory levels, status and more.
Ship Inventory To eFulfillment Service
Work with your account manager, coordinating the first inbound shipment to our fulfillment center.
Receive & Stock Inventory
When your inventory arrives, we count it, inspect it, then stock it, and we can immediately begin filling and shipping your Walmart orders.
Ongoing Fulfillment & Service
We ship Walmart orders to your customers, and you have access to our entire customer service team. Plus, you focus on growing the business.
 We're dedicated to helping your business succeed.
 We're smart, we're efficient, and (most importantly) we're dedicated to helping your business succeed.
And we're only one button click away from being there for you.