You've probably heard the old adage, "jack of all trades – master of none."
Well at eFulfillment Service, we do one thing: ecommerce order fulfillment, and we do it well.
This core focus of ours is one of the reasons we've been called the "ultimate choice in order fulfillment," and why the Mailing & Fulfillment Service Association (MFSA) has described us as "one of the best and brightest" within our industry.
At eFulfillment Service, we provide inventory storage and fulfillment services to ecommerce sellers of all types and sizes. Here's a bit more about our fulfillment company.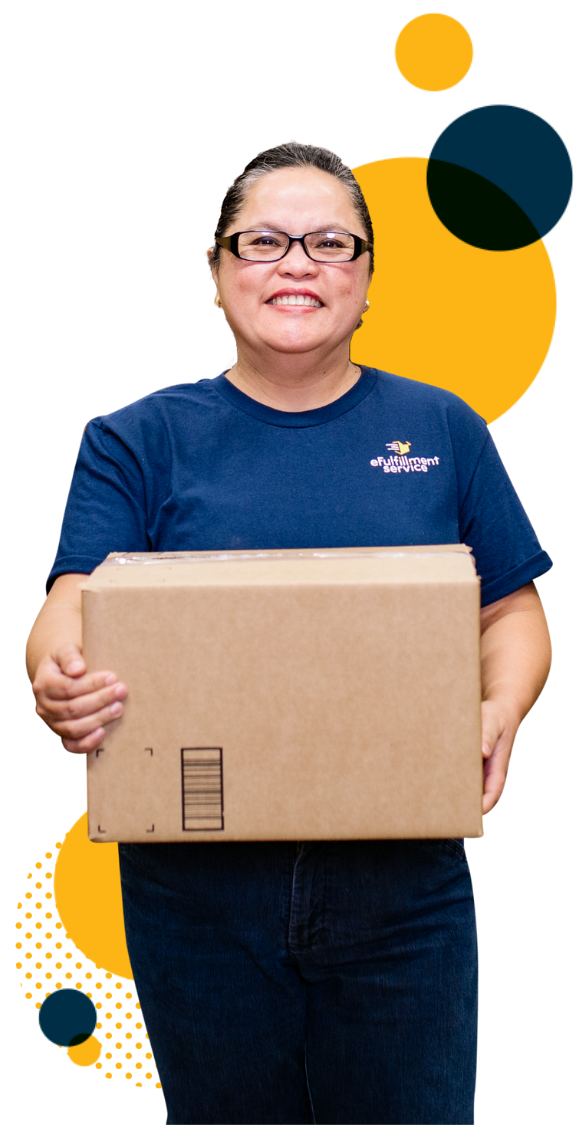 Simple, Affordable Order Fulfillment
With eFulfillment Service, your business will become more flexible. Our ORDER FULFILLMENT SERVICES will scale with any seasonal activity, allowing costs to more closely align with orders and revenue.
Since 2001, we've been proud to enable rapid growth for hundreds of online sellers from around the world.
Our processes, technology and expertise lend themselves well to eCommerce merchants in a range of industries, including the following:
Powerful Technology at Your Fingertips
As a leader in eCommerce fulfillment, we have pioneered easy-to-use technology that provides online merchants with visibility and control.
Our web-based fulfillment software allows you to check inventory, orders and shipments from anywhere in the world with an Internet connection. Our software integrates with over 30 of the most popular shopping carts and systems, allowing your orders to flow seamlessly into our Fulfillment Control Panel. From there, our team quickly picks, packs and ships your orders with over 99.9% accuracy, all while keeping you and your end customers in the loop.
Flexibility for Your Growing Business
Running an eCommerce business isn't easy. It requires time, money, a little creativity, and a whole lot of passion.
As a growing business, you also need flexibility. Our fulfillment services conform to your needs, transforming fixed costs, such as warehouse rent, into variable costs that can easily scale with your business.
Our friendly terms make things even easier. We don't have minimum order requirements. We don't have setup fees. You pay only for the fulfillment services you actually utilize, and you pay for them as you go, with no long-term contracts.
A Trusted Leader Since 2001
eFulfillment Service was founded by John Lindberg in 2001.
Since that time, we've remained a family-owned fulfillment business committed to upholding the things that make our company unique, including our simple, straightforward terms, our reliable, first-rate service, and the distinguished level of support that we provide to each of our clients.
Allow us to show you the difference that we can make for your eCommerce business. Request a free quote today, and ask about our risk-free trial period.
Shipping large packages? Ask our team about saving on DIM Weight ...
We lower your cost by offering the best dimensional shipping weight in the industry.
Use our dimensional weight calculator to learn about the savings eFulfillment Service provides merchants. 
In this example, with eFulfillment Service, the package ships at half the weight of other fulfillment centers.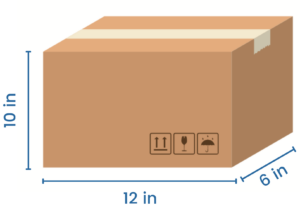 Actual weight of package: 3 pounds

Ship weight with us: 3 pounds

Ship weight with others: 6 pounds
No Minimums, No Setup Fees,
No Long-Term Contracts 
No Minimums, No Setup Fees, No Long-Term Contracts 
We are a trusted leader in order fulfillment because of our reliable service and flexible, friendly terms, which include:
Discover why so many sellers put their trust in eFulfillment Service.