What Makes Our Fulfillment Company Unique?
Since 2001, our award-winning fulfillment company has provided online sellers with fast, simple, affordable order fulfillment that they can depend on. We've been honored by Multichannel Merchant magazine as a Top 3PL, since 2014.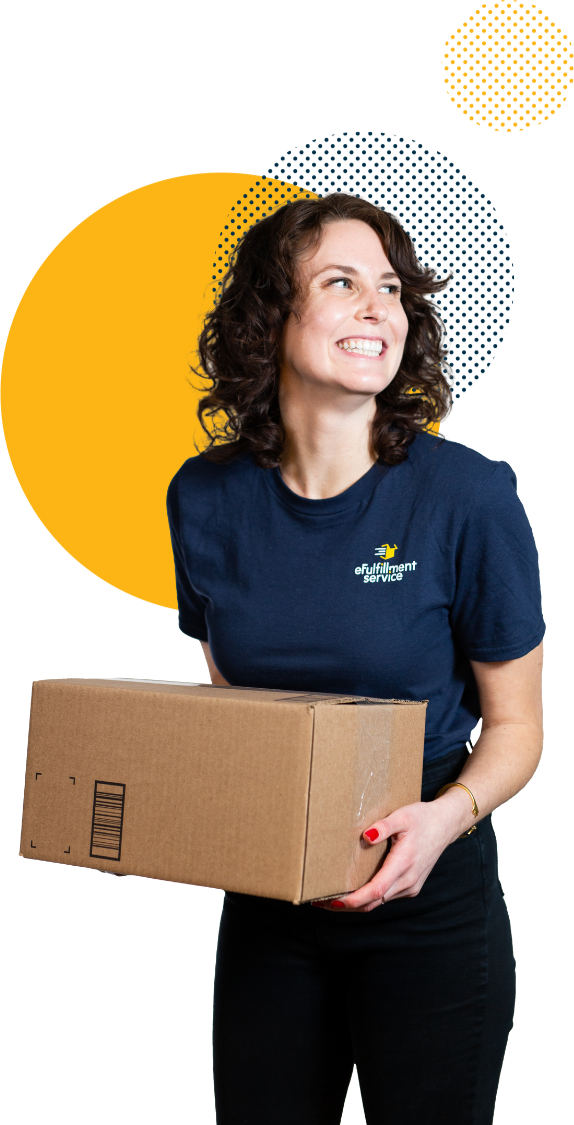 Our Approach to Order Fulfillment
Our Client Services Director, Linda Sorna, explains how our personalized approach really does make a difference, and why eFulfillment Service has been called the "ultimate choice in order fulfillment."
We Make Order Fulfillment Easy
A lot of companies make order fulfillment complex, with stipulations on order volume, storage minimums, inventory requirements, returns processing, and poor customer service.
Our accuracy rate is one of the highest in the industry

Our processes and technology are easy to understand

Our people are responsive, knowledgeable and honest
No long-term storage fees
We Offer Dependable Technology
By combining our fulfillment services with our secure, easy-to-use order fulfillment software, our clients have the time to run their businesses, and the technology to make it easy.
Our web-based Fulfillment Control Panel allows you to:
Monitor inventory, orders and shipments
Check inventory levels
Forecast inventory needs
Receive inventory alerts
Manage returns
View backorders
View invoices
View tracking information
Manage shopping cart integration
We Guarantee Our Work
We have an industry-leading accuracy rate, which means we will quickly and carefully fill your orders each and every time. And with our fulfillment service guarantee, online sellers can rest easy knowing that, in the rare case we do make a mistake, we'll make it right.
We promise to honor the prices we quote you, to get your orders right, to ship your orders when promised, and to respond quickly when you need additional support.
We Mean What We Say
Choosing the right fulfillment company isn't easy. You often hear one thing, and experience quite another. So to prove that we mean what we say, we don't tie you into a long-term contract. Here's how it works:
Share Your Inventory
You send us a portion of your inventory and see how our straightforward receiving process works.
See Live Updates
We integrate with your shopping cart for free, providing a real-time view of your inventory, orders and shipments.
Receive Excellent Support
You get to know our friendly team and experience our speed, reliability and transparency, while monitoring everything with our easy-to-use Fulfillment Control Panel.
Decide Your Next Steps
If you're ever not satisfied with our service, you're not bound by a contract that lasts months or even years.