Apparel & Clothing Fulfillment Services
eFulfillment Service is proven order fulfillment leader for online merchants selling a range of apparel, including:
Dresses
Baby clothing
And more
With award-winning service, affordable pricing, flexible terms and easy-to-use technology, discover why eFulfillment Service has become the trusted clothing fulfillment center for ecommerce sellers.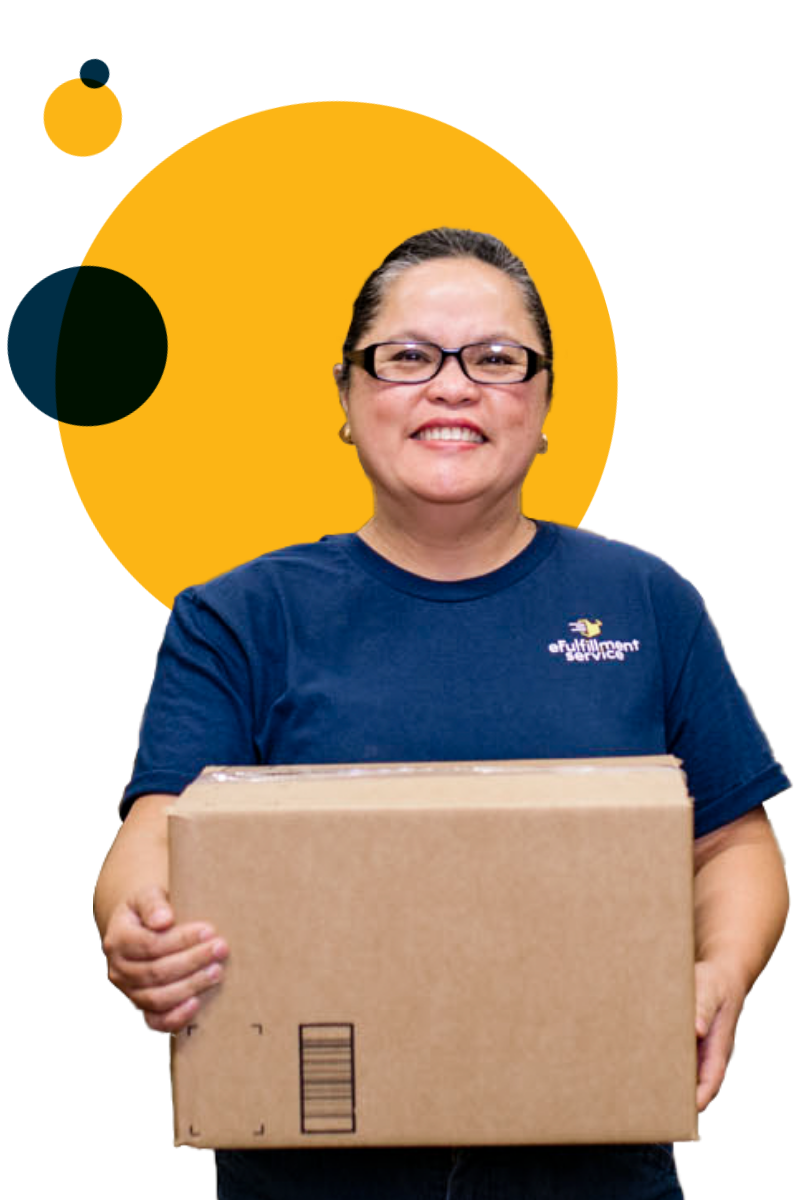 Simple, Affordable Order Fulfillment
With eFulfillment Service, your business will become more flexible. Our ORDER FULFILLMENT SERVICES will scale with any seasonal activity, allowing costs to more closely align with orders and revenue.
 We provide apparel merchants with a variety of ship methods. Our team will work with you to determine the best ship option for your orders, and our technology will enable your orders to flow seamlessly into our system for rapid order processing.
No setup fees
No miminums
No hidden fees
No long-term storage fees
No shopping cart integration fees
Pay as you go service
Clean, Secure Warehousing
At eFulfillment Service, we offer low-cost shipping for your clothing items, and our fulfillment center has the equipment and technology necessary to keep your merchandise safe and secure.
We work together to coordinate inbound freight of your apparel merchandise, including discounts on freight shipments.
We discuss your specific storage requirements and ensure that each of your clothing styles, colors and sizes remain separate to allow for rapid, accurate order fulfillment.
Inventory storage and shipping costs are low, and you pay only for the space you actually utilize. In addition, we never charge penalties or long-term storage fees for slow-moving merchandise.
Your apparel items are stored in our clean, secure warehouse, with 24-hour security monitoring, fire suppression, and ongoing pest control.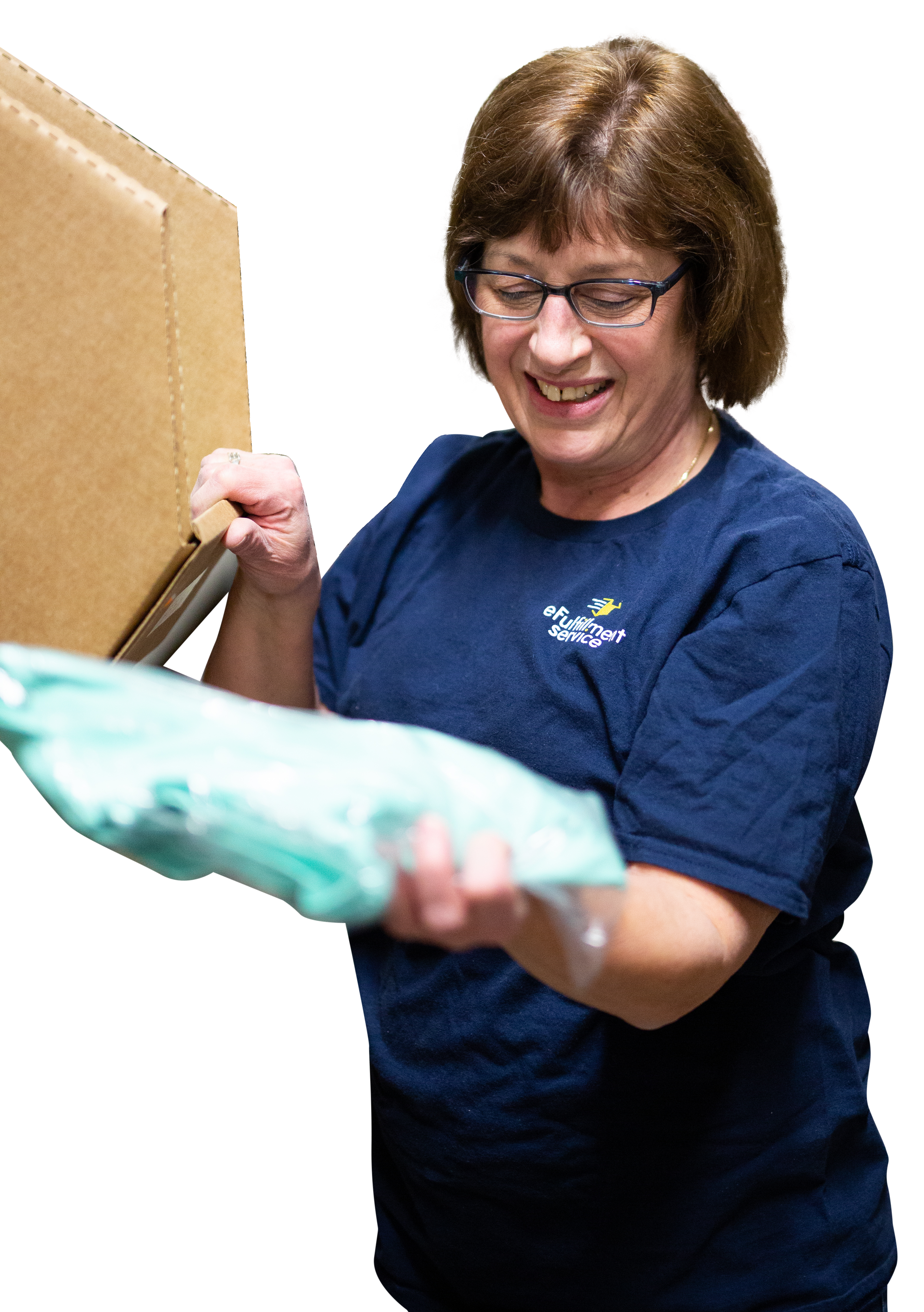 No Long-term Storage Fees
Receive Inbound Freight Discounts
24-hour security monitoring, fire suppression, and pest control.
Easy Shipping & Returns
With apparel fulfillment services from eFS, we ship fast and on time, and we make returns easy.
We know that selling clothes online can often bring about higher-than-average order return rates. That's why, at eFulfillment Service, we work with you to develop a customized returns policy that fits your business.
When your apparel items are returned to our fulfillment center, we will notify you, inspect all items for wear or stains, and follow your pre-approved returns process, which may include shipping items back to you, or restocking unused merchandise.
Easy-to-Use Technology
As your inventory is received, as your orders are shipped, and as your returns are handled, you will monitor it all with our easy-to-use Fulfillment Control Panel.
Our proprietary, web-based software integrates with your shopping cart to allow for fast and easy order processing and fulfillment. We keep you up-to-date on inventory levels, orders, shipments, tracking information, and more.
With our world-class apparel fulfillment services, you will have the time to manage your business, and the technology to maintain constant visibility and gain peace of mind.
First-Rate Client Support
here's a reason we've been called "the ultimate choice in order fulfillment." And part of that reason is the first-rate level of service and support we provide to our clients.
While many apparel fulfillment companies are willing to sacrifice service for price, we do not. In addition to our 24-hour online support system, you will work directly with our experienced, responsive client services team, one that knows you and your business well.
Experience how the right apparel fulfillment services can make all the difference.
No Minimums, No Setup Fees,
No Long-Term Contracts 
No Minimums, No Setup Fees, No Long-Term Contracts 
We have become a trusted leader in apparel order fulfillment due to our reliable service and flexible, friendly terms, which include:
Discover why so many apparel sellers put their trust in eFulfillment Service.