Processing returns is delicate balancing of caring for your customer and managing the reverse logistics of your inventory.
We make it easy for customers to understand your return policy and initiate returns online. We receive and process returns quickly, enabling you to refund customers and re-stock products fast.
Let us take on the task of processing your order returns and managing your inventory.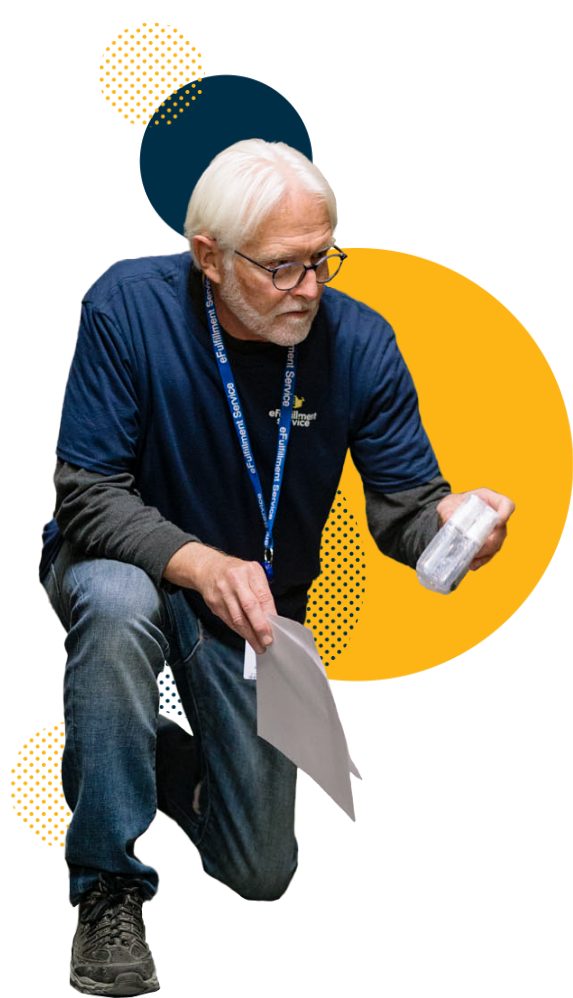 Collaborating on Your Returns Policy
 The goal of a good returns policy is to make the process as quick and clear for the customer as possible.
Together, we'll craft a returns policy and process that works for your business and your customers. No client wants a return, but our aim is to create a seamless returns process that allows you to retain customers and salvage inventory when possible.

We work to minimize returns of your products through our industry-leading fulfillment technology, thoroughly inspecting all products before shipment, properly and carefully packing your items and communicating delivery timelines to your customers.
Here's How Order Returns Processing Works
Return Instructions in Every Box
We print your custom return instructions on every packing list inserted with your orders.
Instructions are easily updated in our web-based system to reflect your policy changes.
Careful Return Inspection
Our experienced Returns Team carefully inspects and sorts each returned item based on its condition and promptly notifies you by email. 
You Choose What Happens to Your Inventory
Pending your response, we hold intact merchandise before returning it to inventory, and we will store damaged merchandise separately before discarding it or shipping it back to you, according to your preference.
No Minimums, No Setup Fees,
No Long-Term Contracts 
We've become a trusted leader in ecommerce order fulfillment due to our reliable service and flexible, friendly terms, which include:
No long-term contracts
(pay as you go)
No minimum order volume requirements
No long-term storage fees
No long-term contracts
(pay as you go)
No minimum order volume requirements
No long-term storage fees
Discover why so many eBay sellers put their trust in eFulfillment Service.