Experience Order Fulfillment Done Right with eFulfillment Service.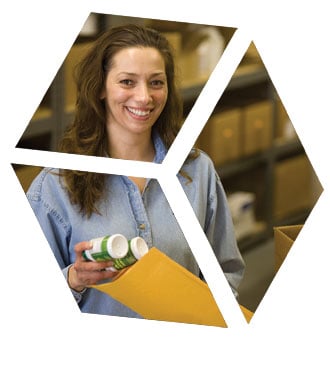 When shopping online, more and more consumers expect free or reduced shipping. At eFulfillment Service (EFS), we help sellers by lowering their fulfillment costs. This year, make it easier for your business to participate in Free Shipping Day 2012, and discover why so many online sellers rely on EFS to handle their storage and fulfillment needs.
1. We make order fulfillment easy.
A lot of companies make order fulfillment complex, but it doesn't have to be that way. With eFulfillment Service (EFS), we make it easy. There are no setup costs, no hidden fees, no minimums, no tricky requirements, and no long-term contracts.
2. We know what it means to deliver exceptional service.
You don't have to settle for slow, non-personal service. When it comes to order fulfillment, that type of service can cost you business. At EFS, you get fast, personalized service from your dedicated account manager, someone who knows you and your business well.
3. We enable rapid growth for your business.
For over a decade, we've saved hundreds of online merchants time, money and hassles as we've shipped millions of orders on their behalf with incredible speed and reliability. We want to do the same for you.
Try Us Risk Free
We think you'll like what our award-winning fulfillment center can do for your business, and we'd like to prove it by offering a risk-free 30-Day Test Drive Program. Here's how it works:
✓ We start with free integration of our order management system, allowing you to monitor inventory and orders anywhere, anytime.
✓ You send us a portion of your inventory and experience how our straightforward receiving process works.
✓ You get to know our friendly team and experience our speed and reliability.
✓ After 30 days, if you're not convinced of the value that EFS represents, we'll refund all costs/fees you've incurred, up to $250.
Allow us to prove why eFulfillment Service has become one of the world's most trusted and respected order fulfillment centers. Get a quote today and discover how outsourced fulfillment with EFS can help grow your business.
Contact Us Today for a Free Quote: