Payment Processors & Finance Partners
This list represents payment processors and finance partners that eFulfillment Service works with on a regular basis or with which we have developed a specific partnership to benefit our clients.
Vantiv has been connecting merchants to payments for more than 40 years-on all sides of the commerce and payments equation. Directly and indirectly through financial institutions and other intermediaries. Our proprietary platform offers you a single lane to creating advantage for you and your customers, providing all of the core payment processing function you could ever need, including access to advances in mobile payments and commerce, EMV, fraud and security, as well as highly-specialized processing functions required of ecommerce, including connectivity to the universe of applications, databases, reports, and systems that move your business.
To learn more, please contact Harry Burch at 231-620-8808 or Harry.Burch@ftpsllc.com.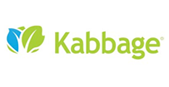 Kabbage provides working capital for online merchants who use Paypal or sell on eBay, Amazon, Etsy, Yahoo, and Shopify to help grow their business. Once merchants create their Kabbage account, add their online stores and payment accounts, they will know within minutes if they qualify for an advance of up to $50,000. Where traditional banks have failed at providing small-business loans to online retailers, Kabbage is there to provide financing through their cash advances. Kabbage cash can be used to purchase inventory, advertise your store, hire seasonal help, upgrade equipment or anything you need to grow your business.
To learn more, please visit Kabbage.com.
We're pleased to have partnered with World First, the international payments specialists. With World First, thousands of businesses and ecommerce merchants save money every time they repatriate the proceeds of sales. Whether you are sending or receiving funds from suppliers, or repatriating income from international online marketplaces such as Amazon and eBay, World First can help. For online merchants, they can open non-domestic accounts for receiving funds in a number of currencies (GBP, USD, CAD, EUR & YEN) from ecommerce marketplaces in the UK, US, Canada, Europe and Japan. World First can also help you protect your bottom line from currency market fluctuations. This helps you to achieve better exchange rates, meaning that the savings could be significant.
To learn more, please visit WorldFirst.com.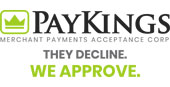 The experts at PayKings can help you set up a low- to high-risk merchant account for your Retail, B2B, and eCommerce business. Start accepting payments today for virtually any Business Type or Risk Profile at reduced rates and fees.
To learn more, please visit PayKings.com.