Reach Your U.S. Customers Faster & Cheaper with EFS, the Trusted Name in U.S. Order Fulfillment.
eFulfillment Service, Inc. (EFS) is an award-winning e-Commerce fulfillment provider located in the United States. We specialize in helping European retailers get products to their U.S. customers faster and cheaper, by providing reliable inventory storage and shipping from our U.S. warehouse.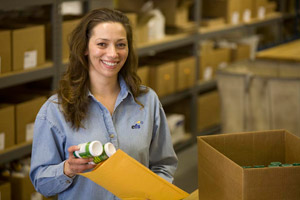 Here are a few reasons why so many European businesses choose eFulfillment Service:
We are an established U.S. fulfillment company with experience serving European retailers
We assist you with the rules and regulations of international shipping
We offer low product storage and shipping rates for online retailers of all sizes
There are no setup costs to use our services, no hidden fees, and no long-term commitments
We offer custom fulfillment services to meet your needs, including storage, shipping, and returns processing
We offer web-based technology that is easy to use and lets you monitor orders and manage inventory from anywhere, at anytime
We offer a simple billing process that lets you pay as you go
For more information, and to receive a free quote via email, just click Get a Quote above.
We look forward to hearing from you!