Ecommerce Partners
This list represents ecommerce providers that eFulfillment Service works with regularly or with which we have a specific partnership.

HubLogix is the fastest, most flexible way to integrate your back office – inventory management, order routing, shipment tracking and more – no matter how your business runs. Our cloud-based platform automates the entire order lifecycle, from checkout to delivery, saving ecommerce retailers time and money per order by removing the manual complexities of any fulfillment scenario. Through our special agreement, eFullfillment Services clients can receive:
– A minimum 10% discount off their HubLogix plan
– Free setup
– Free trials for up to 30 days
To take advantage, contact Mike Ge at HubLogix at (404) 418-7989 or mike@hublogix.com.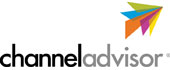 ChannelAdvisor is a software provider that helps retailers worldwide sell more online through channels such as marketplaces, paid search, and comparison shopping, and with online stores and rich media solutions. ChannelAdvisor is the only company that calms the chaos of online selling by enabling retailers to submit one inventory feed into the ChannelAdvisor platform where it is translated to fit the specifications of ecommerce channels and distributed accordingly. The robust reporting capabilities of the ChannelAdvisor platform allow retailers to track their progress across ecommerce channels to make immediately actionable, performance-based decisions. For more information, visit ChannelAdvisor.com.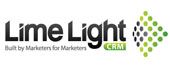 Lime Light is more than just a CRM platform; they are also the leading provider of continuity base processing and campaign management. Lime Light understands the unique needs of a direct response marketer and provides flexibility and transparency to increase your return on investment. With a range of features, including an ecommerce storefront, customer management, email auto responders, fraud protection and more, Lime Light CRM is one of the most used and trusted platforms within the online market, and one that our order fulfillment software integrates very well with. For more information, visit LimeLightCRM.com.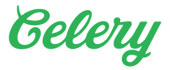 Celery is the easiest way to accept pre-orders. You'll be able to accept credit cards upfront and charge them when you're ready to ship. Celery also provides order management, automatic email notifications, and all the e-commerce tools you need to run a business. For more information, visit TryCelery.com.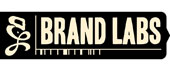 Brand Labs is the market leader in design and development for the Volusion ecommerce platform. Offering a complete range of Marketing and SEO packages, but maintaining the ability to customize programs to suit every need, they serve both small businesses and multimillion-dollar corporations. For more information, visit BrandLabs.us.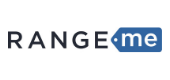 RangeMe is the leading online platform that streamlines product discovery, sampling, and sourcing between suppliers and retailers. Suppliers can showcase products to retail buyers including Target, Safeway, Whole Foods, RiteAid, CVS Pharmacy, Jet and more.  Check out RangeMe.com