Freight, Importation & Brokerage
This list represents freight, importation and brokerage service companies that eFulfillment Service works with on a regular basis or with which we have a formal partnership.

PacTrans Air & Sea is a leader in the global freight forwarding business and takes pride in providing cost-effective and professional solutions to shipping needs. Our corporate principles of efficiency and integrity, in addition to a tradition of providing personalized service and dedication, ensure that your goal of doing business with a superior international logistics service is consistently met. PacTrans provides a wide range of services, including importing, exporting, freight, warehousing and more. For more information, please visit www.pactrans.com.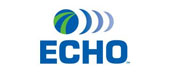 Chicago-based Echo Global Logistics, Inc. is a leading provider of technology-enabled transportation and supply chain management services, delivered on a proprietary technology platform, serving the transportation and logistics needs of its clients. Echo procures transportation and provides logistics services for thousands of clients across a wide range of industries, such as manufacturing, construction, consumer products and retail. For more information, please visit www.echo.com.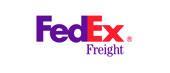 FedEx Freight offers a full range of freight services for heavyweight shipments, from LTL shipments delivered by a specific time or date, to shipping freight across the boarder to help expand your international sales. For more information, please visit www.fedex.com/freight.


Estes has provided top-quality transportation solutions since 1931. Throughout the years, high integrity and an unwavering commitment to our customers have guided our growth from a small, one-man operation to one of the top 25 carriers in the industry. For more information, please visit www.estes-express.com.