Order Fulfillment for Shopify Merchants
eFulfillment Service has made order fulfillment easy and affordable for Shopify sellers.
While outsourced order fulfillment is supposed to make life easier for online sellers, that's not always the case. The reason is that technology is often lacking with the fulfillment company. We have proprietary technology that integrates seamlessly with Shopify.
Our Shopify Order Fulfillment Integration
Integrating our fulfillment software with your Shopify store is fast and easy, meaning no need for any custom development work on your end.
We begin by mapping ship options and product information between our system and your Shopify store
Once integration is complete, we will pull orders from your store into our fulfillment system automatically, for fast, accurate order processing
Once your orders have been shipped, we will send tracking information to your customers, as well as back to your Shopify store
In addition, we can send updated inventory level data back to your Shopify store, and also notify you once inventory reaches a certain threshold
You can log in to our web-based system any time to check the status of your orders and inventory, and to communicate directly with your support team here at EFS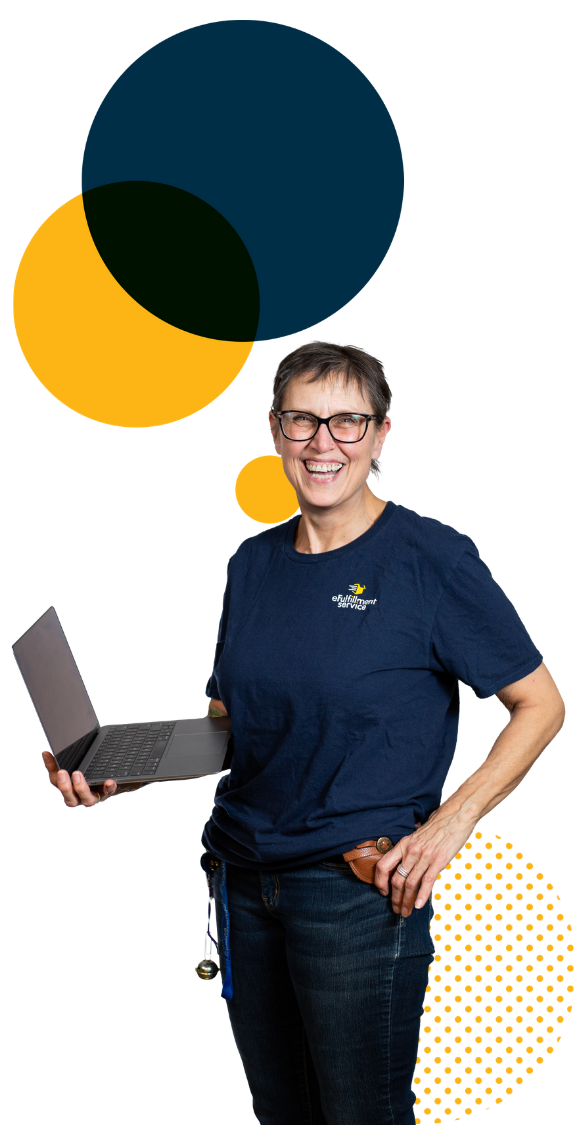 Why Choose us for your Shopify Order Fulfillment?
eFulfillment Service is the industry leader in working with small and mid-sized online sellers.
No set-up Cost
At eFulfillment Service, there are no setup fees associated with our warehousing and fulfillment services, including free integration with your Shopify store.
Flexible Pricing
We offer flexibility to mitigate your risk as a seller, including no setup costs, no minimum order volume requirements, no tricky or add-on fees, and no long-term contracts.
Service and Technology
We provide award-winning service backed up with first-rate technology to keep our clients up to date from anywhere in the world.
We provide free support from our in-house technology team, the same team that developed our easy-to-use ecommerce fulfillment software.
Easy Integration
Our technology was built specifically for ecommerce order fulfillment, and our integration with Shopify is fast, secure and dependable.
Many Shopify merchants we work with sell on other channels, including eBay and Amazon, and our fulfillment technology integrates with those platforms as well.
Proven Track Record
eFulfillment Service is an established company with a proven track record and maintains an A+ rating with the U.S. Better Business Bureau.
Simple to Manage
Shopify is the Internet's most elegant, simple, and affordable online retail platform aimed at providing businesses with easy to use ecommerce solutions, taking the challenge out of setting up and managing ecommerce storefronts.
Scalable and Flexible
Shopify's scalable and flexible full-featured platform enables any size business to efficiently launch and operate an online retail presence with ease.
Industry Leading
Over 1,000,000 businesses in 175 countries around the world have made over $200 billion USD in sales using Shopify.
Located in Canada
Founded in 2005, Shopify is the flagship product of Jaded Pixel Technologies, headquartered in Ottawa, Ontario, Canada.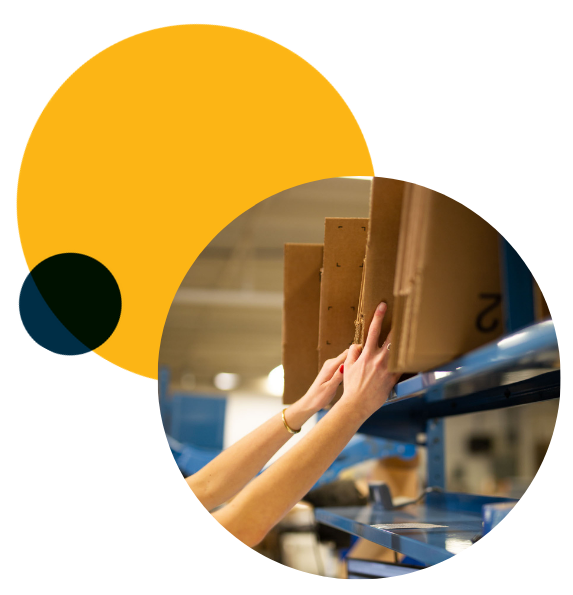 We're dedicated to helping your business succeed.
 We're smart, we're efficient, and (most importantly) we're dedicated to helping your business succeed.
And we're only one button click away from being there for you.