Shopping Cart Partners
This list represents the shopping carts that eFulfillment Service works with regularly or with which we have a specific partnership. Click here for a full list of shopping carts that we integrate with.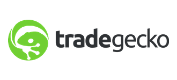 TradeGecko is a powerful inventory and order management platform that gives commerce entrepreneurs the superpowers they need to build amazing businesses. We combine all your sales channels, locations and currencies so that every product, order and customer can be managed in one place. Check out TradeGecko.