Fulfillment Services for Volusion Sellers
Curious why so many Volusion sellers trust eFulfillment Service as their warehousing and fulfillment partner?
It starts with technology, the backbone of fast, efficient logistics.  We provide our clients with dependable, easy-to-use technology that integrates seamlessly with their Volusion store. Here's an overview of how we simplify order fulfillment for Volusion sellers.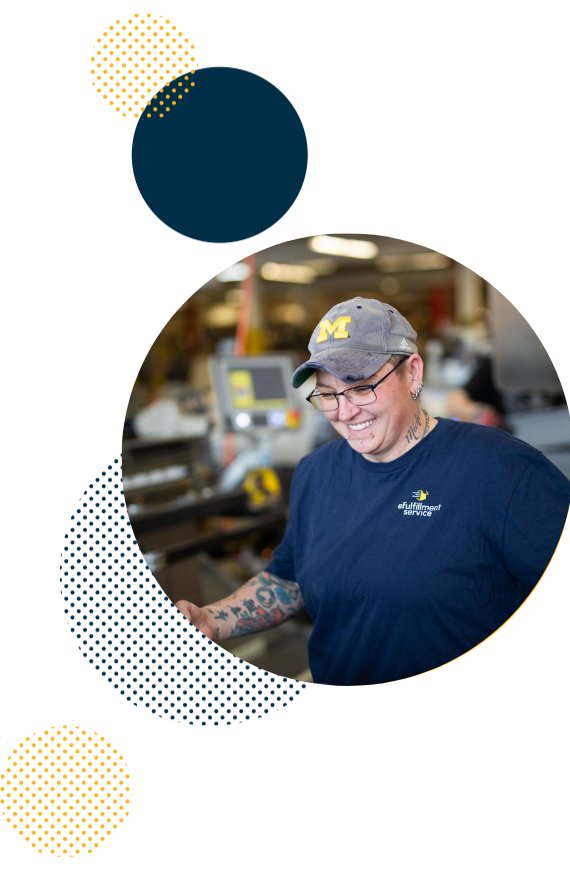 How Does Our Integration with Volusion Work?
At eFulfillment Service, we integrate with your Volusion store for free (in fact, there are no setup costs associated with our fulfillment services)
Our in-house IT team has developed proprietary software that syncs with your Volusion store with no set-up costs for you. Integration is fast and easy, and you will not need to pay for any custom development work on your end
As your customers submit orders, we automatically pull them into our system for fast, accurate order processing.
We offer several shipping methods so that your customers have options as they complete their purchase on your website.
Once orders have been shipped, we can automatically push tracking and inventory level updates back to your Volusion store.
In addition, we automatically send out tracking emails to both you and your customers.
You have the option to log into our system at any time to check your inventory and orders, freeing up your time while keeping you constantly up-to-date.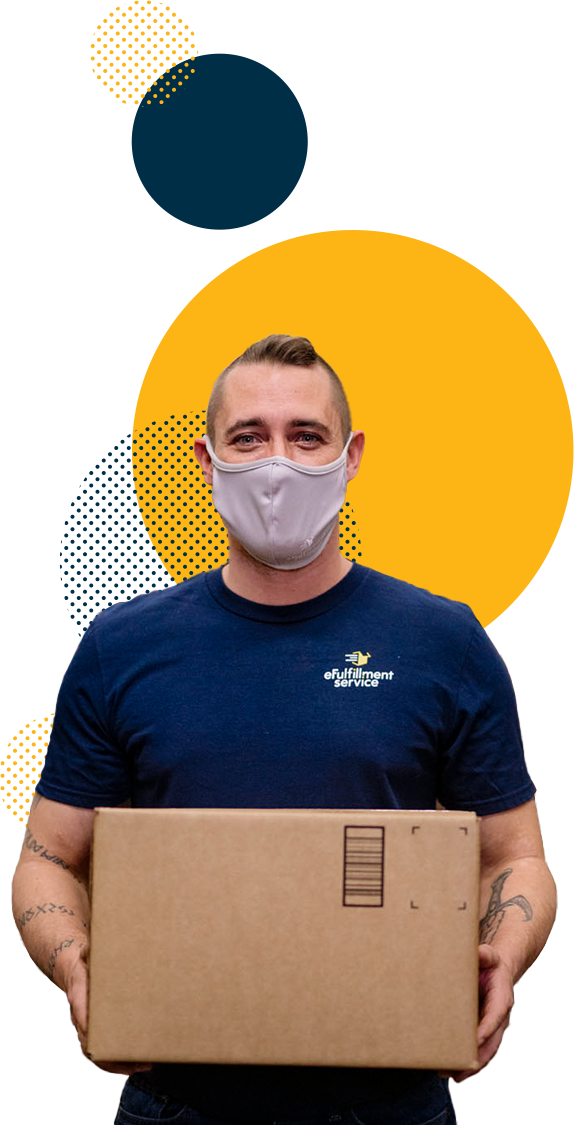 A Quick Rundown on eFulfillment Service
eFulfillment Service is the industry leader in working with small and mid-sized online sellers.
A Trusted Partner
We're a trusted, award-winning leader within the ecommerce order fulfillment industry.
Honest service
Our level of service and technology are first-rate, yet our fees are affordable and straightforward, without the hidden or tricky stuff.
Flexible Pricing
We make it easy for sellers of all types, including startups, as we have no setup fees, no minimum order requirements, and no long-term contracts.
Volusion Experience
We work with numerous Volusion merchants, and our technology is proven, dependable and easy to use
Easy Integration
For merchants that sell beyond their Volusion store, such as on Amazon or eBay, we can also integrate with those platforms for free
Proven Track Record
eFulfillment Service is an established company with a proven track record and maintains an A+ rating with the U.S. Better Business Bureau.
A Quick Rundown on Volusion
Volusion is a leader in shopping cart software for online businesses and the only ecommerce provider to offer free, 24x7x365 Out of this World™ Support to merchants
Thousands of companies have used Volusion to succeed online, including market leaders such as Disney, Motorola, Chicago Tribune, Michigan State University and Crutchfield.
To learn more about Volusion, please visit their website at www.volusion.com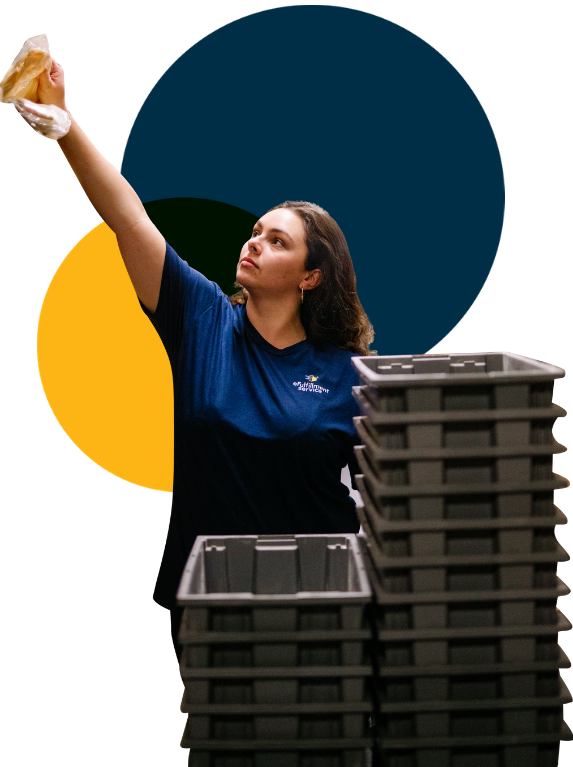 We're dedicated to helping your business succeed.
 We're smart, we're efficient, and (most importantly) we're dedicated to helping your business succeed.
And we're only one button click away from being there for you.