As a distribution and logistics company, eFulfillment Service is an essential business and will continue to protect our abilities to serve our clients and safeguard our employees. Here in Michigan, where eFulfillment Service is located, Gov. Whitmer has signed a "stay home, stay safe" executive order. We've anticipated this order and it outlines our mandate to continue to support our global community and economy. As you protect your business and teams, here are some changes you should work into your planning: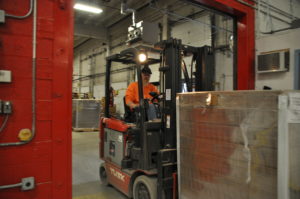 Inventory received at eFulfillment Service will be held for 72 hours before being processed. Recent studies show that COVID-19 is viable on plastic (like shrink-wrap, bubble wrap, etc.) for three days. Cardboard is 24 hours.
Processing is on-time now; plan for some delays in the future. While we continue to process orders within normal timeframes, given the ongoing uncertainty, there may be occasional delays moving forward, as we are seeing in other fulfillment centers and shipping carriers, globally. We have taken several steps to keep our staff healthy and safe. In addition, we have added team members to help maintain normal time frames for inbound and outbound shipments. Shipping globally may be affected by heavy volume and slowdowns in regions affected by COVID-19. We will provide additional information at the onset of delays.
We'll keep you informed on the changing logistics environment as quickly as we can.
Stay safe.