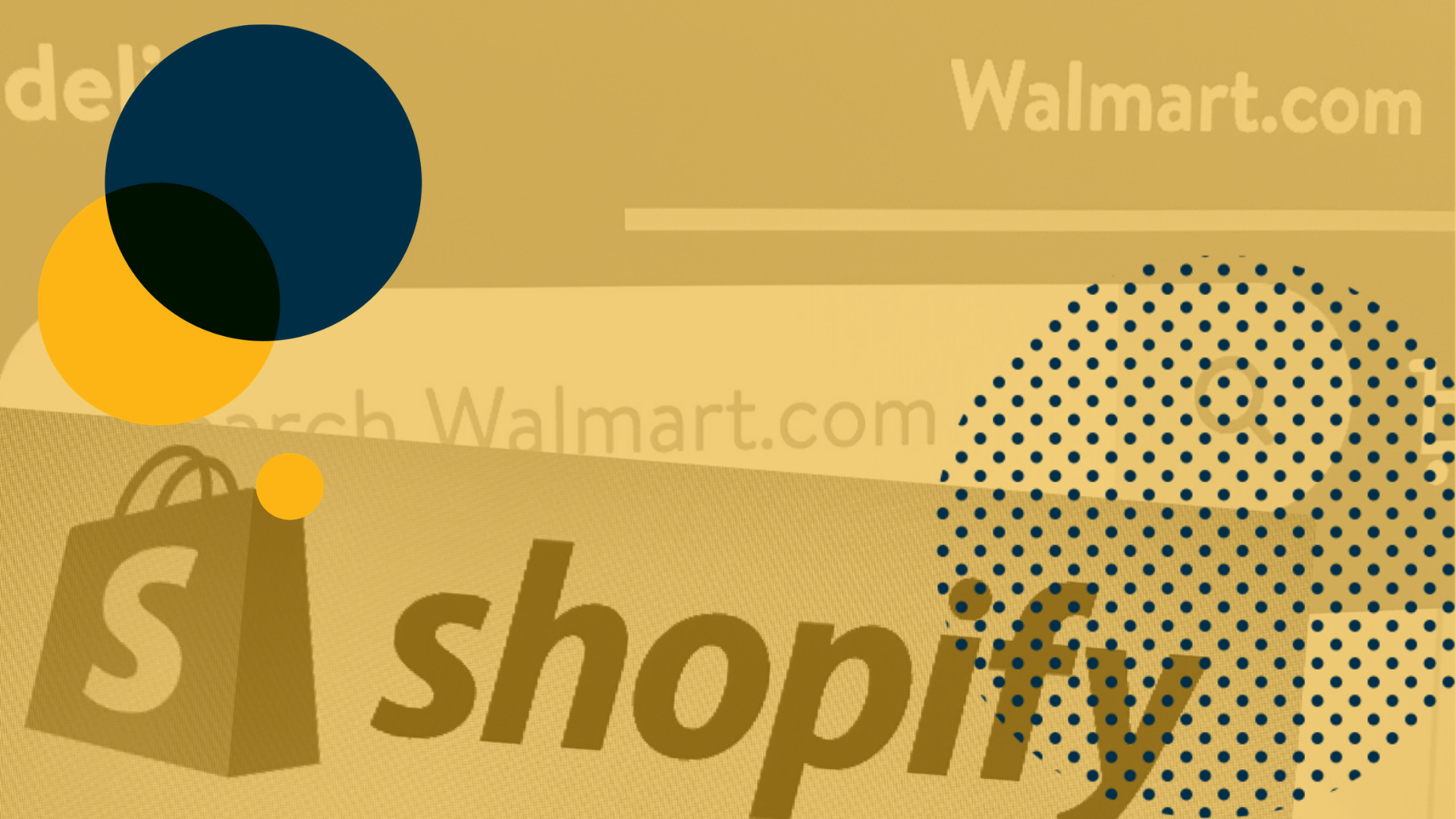 Shopify clients can now sell on Walmart, reaching 120 million online visitors every month! Walmart & Shopify have recently announced an integration, allowing eFulfillment Service to process Walmart orders for clients using Shopify, without having to use third-party order management systems. Shopify reports that approved clients can upload their Shopify products onto Walmart, using a
new integration in its app store
. eFulfillment Service is a multi-channel fulfillment center, allowing clients to sell on many marketplaces, including Amazon, their own website and Walmart. With this new app facilitating the integration between Shopify and Walmart, the process is streamlined further.
(For those planning on using other apps to integrate Shopify & Walmart, please work with your eFulfillment Service Client Care specialist during the onboarding process or via Zendesk.)
Already selling on Walmart.com?
Great! Just install the Walmart Marketplace App, connect your Shopify marketplace and sync your listings.
As recent ecommerce shopping has expanded, so has the number of go-to sources—in search of products, many consumers gave additional shopping marketplaces a try during the recent stay-at-home orders. If a family couldn't get what it wanted on Amazon, or if the delay was too long, they might find it available on Walmart. Merchants using Shopify carts and using eFulfillment Service for fulfillment can sell on Walmart and eFulfillment Service will schedule orders to meet Walmart processing standards.
Walmart Marketplace works with companies that:
Are based in the US, with a US tax ID
Have a UPC (universal product code) or GTIN (global trade item number)
Sell products eligible for sale on Walmart
Meet Walmart's service requirements, including order processing of one business day or less
Shopify sellers can sell on Walmart by following these steps:
Add the Walmart Marketplace App (WMA) as a new sales channel in Shopify
Complete the Walmart Marketplace Request to Sell application
One the application is approved, finish the onboarding steps in Walmart's Seller Center:
Complete seller profile
Provide shipping and taxation details
Provide details on your returns process
Connect your Walmart Marketplace account in Shopify by logging in with your Walmart Profile details
Sync your product listings and make any necessary adjustments
The Walmart Marketplace app is free to install. You do pay a referral fee for each item sold, based on categories. Additional pricing information for those categories is available on Walmart's site.
eFulfillment Service is committed to opening new pathways to consumers for its clients, who are international companies launching in the U.S. market and U. S. entrepreneurs, established retailers and start-ups. "Whether our clients are just starting their business, or if they have a high-volume history, eFulfillment Service is here to help them fulfill their dreams," says Chief Operating Officer, Steve Bulger.