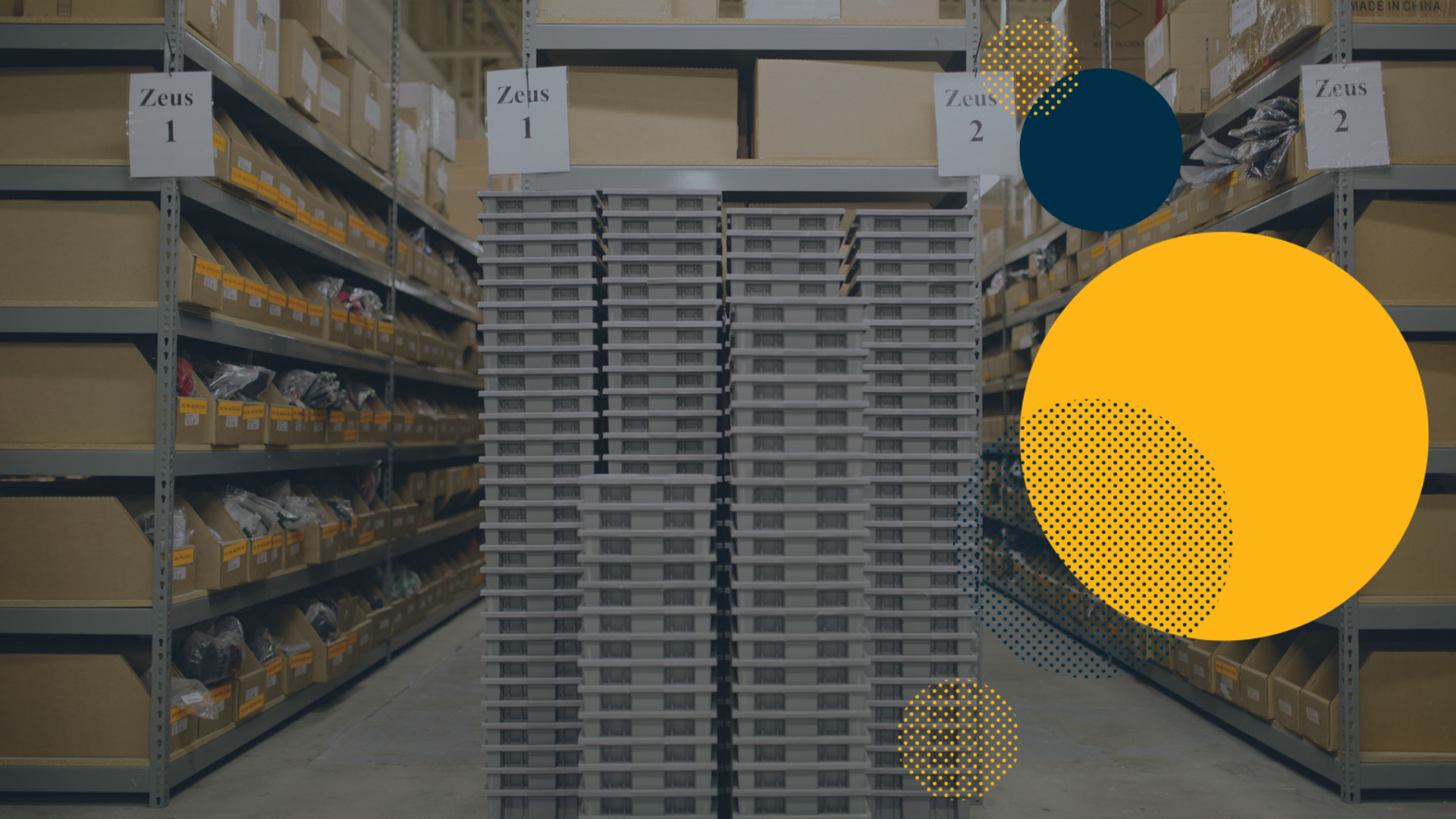 In 2020, online retailing experienced earthquakes of change to its industry. While the pandemic-induced increases in volume may be the most seismic changes, the more grim effects are the subtle ways that order fulfillment prices and fee structures changed to hinder start-up retailers, online entrepreneurs and growing merchants poised for sales growth.
eFulfillment Service (eFS), a company that lists, "Prioritize clients' needs," as its first value, endured the same challenges experienced industry-wide. The reliable company reacted to the evolving marketplace much differently than the greater population of fulfillment providers, considering the needs of smaller online businesses, including crowdfunders, new subscription services and start-up e-tailers.
The experienced third party logistics (3PL) provider used the 2020 holiday season, instead, as a crucible for change. eFulfillment Service examined the fundamentals of the three functions of fulfillment: receiving, processing and delivering customer orders.
Fundamentals of Reliable Online Order Processing Costs in 2021
Receiving Pricing—eFulfillment Service refined receiving policies, strengthening the communication between client and receiving dock, pressing manufacturers to streamline their processes—all to speed the time from dock to stock:
Shipments received are counted, reviewed for damage and put away in a climate controlled and secure warehouse. Inventory fees are charged for every half hour of processing.
Inventory—eFS's central location not only means shipping times to either coast are reasonable, but also allows for one of the lowest prices per cubic foot for inventory.
Additionally, eFS only charges for the space a client's merchandise fills, updated weekly as merchandise is shipped out.
Order Processing Pricing—Finding efficiencies from storage to returns, eFS plans to automate with both software and equipment improvements:
Easy Comprehensive Support Fee—eFulfillment Service uses a minimal comprehensive client support fee to cover use of its proprietary software, onboarding support and ongoing customer service experts.
Free Stock Packaging—Despite increasing cardboard costs, eFulfillment Service has maintained a list of free stock packaging sizes and moderate prices for larger boxes.
Pick & Pack Fees—eFulfillment Service clients enjoy stable handling fees, and can benefit from volume discounts as orders increase. For the order of one item, eFS charges a handling fee. A small sum is added for additional items, after the first SKU.
Order Delivery Pricing—eFulfillment Service has designed tools to get the best shipping pricing for small and growing online enterprises:
The Best Shipping Rates Automatically—Using the proprietary eFulfillment Service's Smart Rate Selector, online sellers automatically get the lowest shipping rate across more than a dozen carrier services provided to eFulfillment Service by FedEx, DHL and U.S. Postal Service.
"Our first responsibility was to see our current clients through the busiest holiday season in two decades of ecommerce," says eFulfillment Service founder and President John Lindberg. "With that experience behind us, and armed with ideas and solutions from those busy days, we are designing simple, easy-to-understand-and-predict pricing for internet retailers."
eFS's Stewardship Program—Stable Fulfillment Pricing for Startups
Perhaps the most powerful examples of eFulfillment Service's support of ecommerce entrepreneurs and start-up sellers, is its Stewardship Program, which automatically reduces fees based on low order volumes and low inventory space usage.
"We understand entrepreneurs because that's how we started," says Lindberg. "I remember our humble beginnings of two decades ago, like it was yesterday. We strive to treat all our clients today, like we wanted to be treated back then."
While the high online order volume of 2020, caused by stay-at-home orders and consumer fear of exposure to COVID-19 at brick-and-mortar stores, encouraged great growth in direct to consumer fulfillment, that volume also incited several trends in ecommerce fulfillment pricing with other 3PLs.
Some Centers Applied or Raised Minimum Requirements
Buoyed by 40% industry growth across 2020 ecommerce, fulfillment centers enacted pricing strategies that discouraged accounts with smaller profit margins. High volume merchants, incurring equally high pick and pack fees were prioritized because they were high profit and low maintenance. To push the undesired accounts out, fulfillment companies applied order minimums of 500 orders or more per month. New clients had to provide order history evidence to come on board, current clients falling below the standard were required to move inventory somewhere else before the peak season.
Some fulfillment centers set invoice minimums, requiring clients to pay $1,000, $5,000 or even $10,000 per month. These minimums were designed to make it too expensive for smaller clients to stay. These less profitable clients were shipping low volumes and only keeping a few pallets of inventory on hand. If their invoices amounted to only $300, but the minimum was $1,000, then they owed the additional $700 to make up the difference.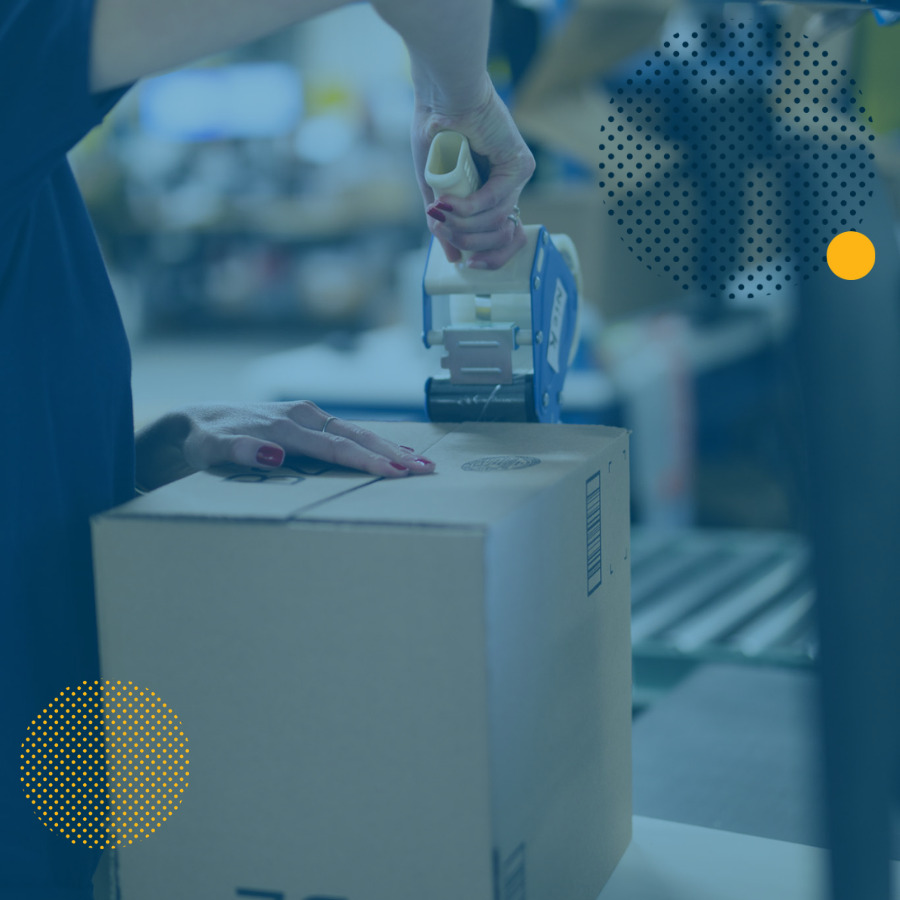 Which Fulfillment Centers Charge Minimum Monthly Fees?
The table below outlines pricing for 14 third-party logistics companies, outlining which companies have monthly invoice requirements. Some of these fulfillment centers combine fees, others charge separate fees for separate activities, like picking fees, packing fees and inventory storage.
Note: On the tables below, you may need to scroll, left and right, and up and down, to see all the data.
Fulfillment Center Pricing Overview - 3PLs charging minimums
eFulfillment
Service
Fulfillment.
Com
FedEx
Fulfillment
UPS
Fulfillment
Flowspace
EasyPost
Whiplash/
Port Logistics Group
Monthly Minimum
No
$5000
1,000 Orders
$1,000 - $2,500
$1,000 - $2,500
Less than $199
4,200 Orders
$200 - $1,000
Management Fee
Less than $250
No
No
No
No
No
No
Pick Fee Per Order
Yes
Yes
Yes
No
Yes
No
Yes
Item Fee Per Order
Yes
Yes
Yes
Yes
Yes
No
Yes
Set Up Fee
No
No
No
No
No
No
No
Limited to Max. SKU Count
No
Yes
No
No
No
No
No
Fees for Packaging
Discounted
No
No
No
Yes
No
No
Receiving Fees
Yes
No
No
No
Yes
No
No
Inventory Per Pallet
Below Avg.
Below Avg.
Above Avg.
Above Avg.
Below Avg.
Above Avg.
Below Avg.
Fulfillment Center Pricing Overview - 3PLs charging minimums 2
| | Rakuten | ShipWire | Shopify | Excelsior | ShipBob | Deliverr | ShipMonk |
| --- | --- | --- | --- | --- | --- | --- | --- |
| Monthly Minimum | $1,000 - $2,500 | 5000 | 300 Orders | $200 - $1,000 | $200 - $1,000 | No | $200 - $1,000 |
| Management Fee | Above $201 | No | No | No | No | No | No |
| Pick Fee Per Order | Yes | Yes | Yes | Yes | No | No | Yes |
| Item Fee Per Order | Yes | Yes | No* | Yes | No* | Yes | Yes |
| Set Up Fee | Yes | No | No | Yes | Yes | No | No |
| Limited to Max. SKU Count | No | No | Yes | No | No | No | No |
| Fees for Packaging | Yes | Yes | No | No | No | No | No |
| Receiving Fees | Yes | No | No | Yes | Yes | No | No |
| Inventory Per Pallet | Below Avg. | Above Avg. | Above Avg. | Below Avg. | Above Avg. | Above Avg. | Below Avg. |
| | | | | | | | |
| * Shopify has an item fee after 3 items; ShipBob has an item fee after 5 items | | | | | | | |
More Surcharges, Holiday Fees, Shipping Limits Enforced
Overwhelmed by internet order volume from pandemic-induced shopping, the U.S. Postal Service (USPS) reacted to the impending holiday volume by enacting a surcharge during the peak gift-shipping weeks of 2020. And because so many carriers use the USPS for the last mile, like FedEx SmartPost, they passed the surcharges onto their clients. Others, like UPS, added peak holiday surcharges of their own.
Many shippers had prescribed upper limits on the number of packages they could ship per day in their carrier contracts. These limits were set in 2019 and based on that holiday peak season. With the year's growth, these internet retailers reached these restrictions before the holiday season started, and found that shippers were strictly enforcing daily limits. Any orders that exceed that limit, had to wait until the next day. As the orders piled up, consumers waited longer and longer for gifts to arrive.
Seasonal fees and surcharges during the 2020 holidays added as much as 25 to 40 percent per order. Customer service labor costs soared, as companies struggled to explain delays. Profit margin predictability evaporated, as retailers struggled to contain higher shipping costs for free shipping promotions—the surprise surcharges reduced margins on free shipping programs based on planning done over the summer. The smaller the overall sales volume, the more these changes impacted the bottom line—hitting burgeoning internet businesses the hardest.
Fulfillment Services to Help Internet Retailers Grow in 2021
Last year, potential new clients flocked to eFulfillment Service—many trying to escape newly implemented monthly minimums at other distribution centers. Others sought out the reliability of a fulfillment center's relationship with shipping carriers. In 2020, the trusted fulfillment company added more than 200 new online sellers to eFS's current client list, numbering more than 700 start-ups, entrepreneurs and well-established merchants, many of which are headquartered overseas. eFulfillment Service expects to launch more programs, pricing options and process improvements, aiding all levels of internet sellers from crowdfunders, subscription services, startup merchants and scaling up to large volume sellers in the U.S. and internationally.
Watch for more exciting ways that eFulfillment Service plans to streamline shipping fees for ecommerce merchants in 2021. Sign up for our newsletter to get updates, tips and guides to online order fulfillment.