How To Reduce Your Order Shipping & Fulfillment Costs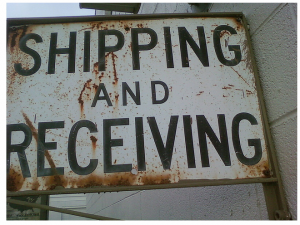 If you're an online retailer, you've probably noticed the new trend: Free Shipping!
In fact, it seems like not a week goes by that we're not hearing about another big retailer jumping on the free shipping bandwagon. This week it was Nordstrom, which is now offering free standard shipping and returns on just about all purchases.
Nordstrom is following suit behind L.L.Bean and Zappos, both of which shocked the retail world when they launched their aggressive new free shipping policies this year.
We're now in the dawn of a new age, one in which online merchants are being forced to offer consumers highly appealing shipping deals, or get left in the dust by competitors that will. And if any retailers are in denial about the significance of free shipping, consider this:
According to a survey put out by Forrester Research last year, the number one reason that people abandon shopping carts is that shipping and handling is too high.
The question then is, as a retailer, how do you maintain a profit with these grandiose shipping bargains? The answer: cost cutting.
Ways to Cut Your Shipping & Fulfillment Costs
Our President, John Lindberg, wrote a great article on this particular topic, entitled Shipping & Fulfillment: How to Get the Best Bang for Your Buck.
John explains that the first step is knowing how delivery costs are calculated by different carriers, like FedEx, UPS and USPS. There's a range of surcharges these carriers may apply to various shipments, and it's important to do some comparison shopping.
Additionally, retailers need to look at the entire process of shipping and fulfilment to get the most bang for their buck, and in his article, John goes into detail on the following:
Choosing counter rates versus daily pickup rates
Using flat rate boxes from the U.S. Postal Service
Partnering with a postal consolidator
Negotiated discounts with FedEx, UPS, and USPS
Using free shipping supplies offered by the major carriers
Resizing your shipping cartons
Using online calculators
Warehousing and fulfillment outsourcing
As many industry trends go, these more aggressive shipping deals have been a forced change for several retailers in order to stay competitive, and those like Nordstrom, L.L.Bean and Zappos have risen the bar.
Ultimately, as a retailer, you need to decide what makes sense for your business given your market, customers, competition, and margins. If free or reduced shipping is on your radar, take a hard look at your entire shipping and order fulfillment process, and see if and where there's fat to trim.