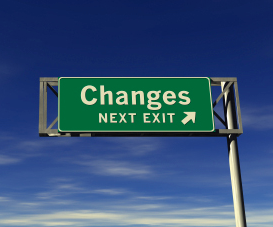 Lately, Google has been trying to be more transparent when it comes to its search algorithm and updates that it has been making to it.  In January, Google made 17 new "quality improvements."

Certainly the most talked about change was Search Plus Your World, which has been slowly rolling out over the past couple of weeks. Search Plus Your World works by integrating personalized results with public web results, intending to make your search experience better and more relevant.

One of the reasons that Search Plus Your World has gotten so much publicity is that many are accusing Google of leveraging its popular search engine to promote its own social network, Google+. This is because Search Plus Your World features profiles and content from Google+, not from Facebook, Twitter or other social networks, those that are arguably more popular, relevant and important for many people.

Google's stated goal with Search Plus Your World, which is in line with virtually every update Google has ever made to its algorithm, is to make search results more relevant for users. When you search Google today, it is rare that results are not in some way personalized for you, whether it's based on your location, or the connections you've made on Google+ or other social networks. With the popularity of social media, the integration of these types of personalized search results is logical; however, the debate is over Google's apparent favoritism of it's own network.

Here is a nice writeup that goes into more detail on how Search Plus Your World works.

While Search Plus Your World has gotten most of the attention, it is not the only update made by Google last month. Google also made updates focused on delivering fresher search results, a greater integration of the Panda algorithm update from last year, and improved image search. Here is a complete rundown of the search quality highlights for January.
What does this mean for you?
As an online seller, how do these changes impact your business and website?

For starters, Google wants you to put more thought into the content you deliver. One specific challenge for online retailers is that they may have hundreds or thousands of product descriptions, and it is common practice to use descriptions supplied by the manufacturer. While much easier to do, the problem with this is that it creates a duplicate content issue, and the product descriptions you use may also be used by dozens of other retailers across the Web, diluting the relevancy of your website and giving Google less reason to like your website. Google is continually focused on delivering quality websites to its users, and having something unique to offer is a big part of that.

Unique, quality content has always been a big focus of Google and the other major search engines. And it still is. But now, social media is having a greater influence for businesses across all industries, including retail, and the content doesn't only apply to what you put on your website. You need to produce and distribute content that people want to share across the Web (and clearly Google would prefer you do it via Google+).

With Search Plus Your World, while a strong Google+ presence may occasionally lead to more visibility for your business and website in Google's organic search results, before you allocate a significant amount of time and resources to Google+, the question to ask yourself is, is that where your customers are?