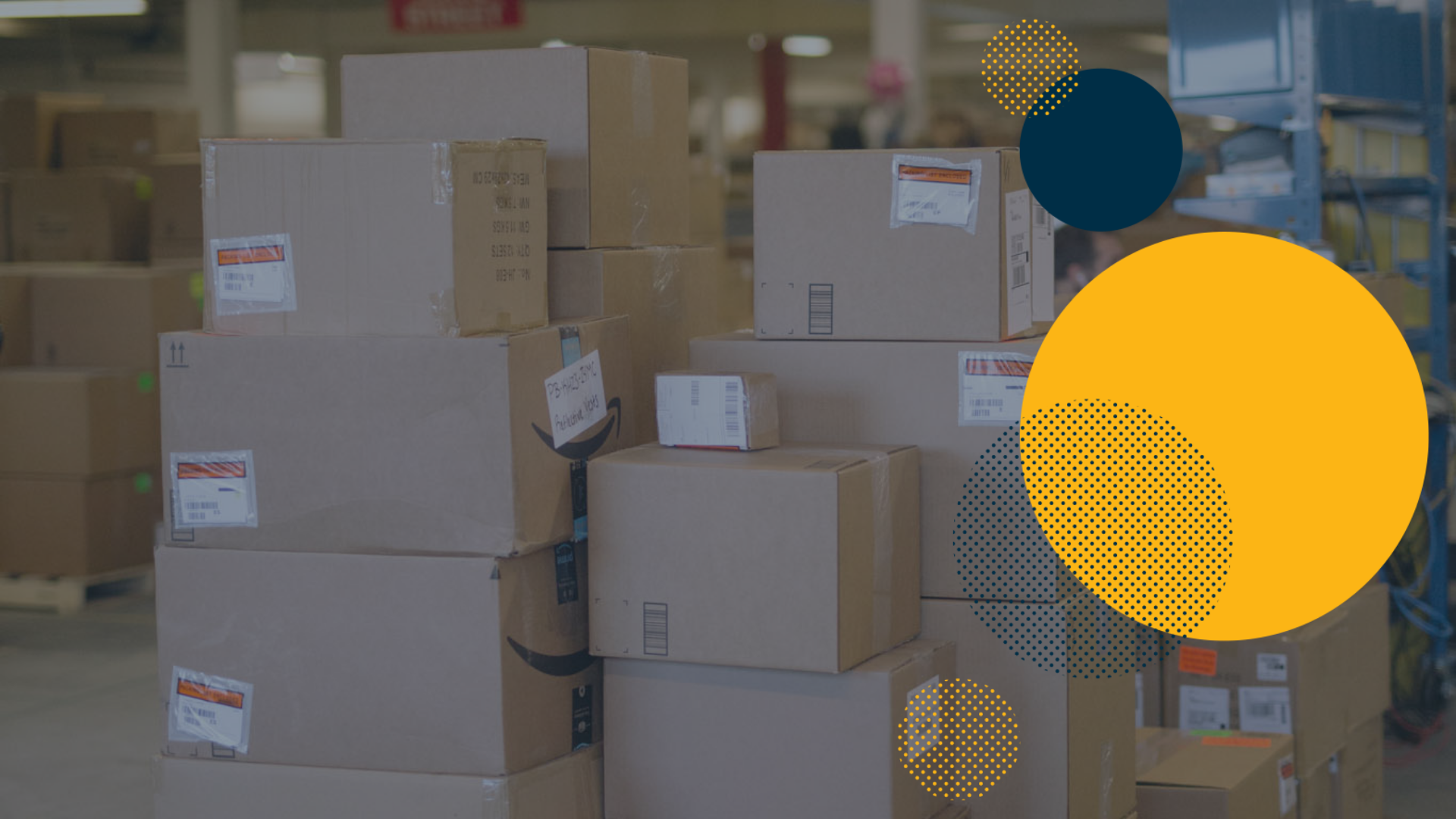 As a leading order fulfillment company, we're often asked by online sellers how much they should charge for shipping and handling.
The short answer….it depends….on a variety of factors. And while it's a complex question, it's certainly good one, especially given that shipping costs can play a key role when it comes to online sales and shopping cart abandonment.
So, why don't we start off with an easier topic…
How NOT to Charge for Shipping
Occasionally online sellers want to charge their customers the same exact amount for shipping and handling as they pay. This is often difficult to do.
While shipping carriers like FedEx and UPS have APIs that connect with shopping carts to show buyers the shipping cost based on their particular order and ship destination, those APIs don't always pick up each of the surcharges that may apply, such as delivery area surcharges.
Additionally, if sellers outsource their order fulfillment or have a negotiated discounts, the API shipping rates may not line up with what those sellers are paying.
Lastly, when you try to charge your customers exactly what you pay for shipping, that means your customers won't know their shipping costs until the last stage of checkout, and that can lead to cart abandonment.
As an online seller, don't feel like you have to charge the same amount for shipping as you pay. It's much more important to simply ensure you're earning a net profit after all revenue and expenses are considered. It's also generally not a good idea to make shipping and handling a profit center for your online business, as that will likely hurt your sales in the long run.
There are a number of ways that you can charge for shipping to ensure you don't lose money, and at the same time, better market your total offer to your customers. Let's discuss some of the factors to consider to help you determine how much to charge for shipping and handling.
Your Products
The first thing to consider is your product line. Do you sell cheap items or expensive items? Heavy or lightweight items? What's your average order value? What's the margin on your average order value? How much, on average, do you pay for shipping?
Answers to these questions will help you determine how best to charge your customers for shipping. Here are a few examples.
Let's say you sell t-shirts and your average margin is $5/order. If that's the case, free shipping likely isn't doable. In this case, however, your average order weight is just 11 ounces and shipping, on average, costs you about $4 per order. So in this example, offering a flat rate shipping option may be ideal.
Now let's say you sell high end jewelry with an average order margin of $200. In this case, losing some of that margin in order to offer free shipping is not only doable, it will likely be expected by your customers given the high cost of your products.
In both the case of free shipping and flat rate shipping, a significant benefit is that it allows you to market those offers in your advertising and up front on your website, ensuring there are no surprises for your customers during the checkout process.
Your Customers
Where are your customers located? In the U.S., international, or both? Are they in rural areas that often trigger delivery areas surcharges? Are they price sensitive? And what is the average lifetime value of a customer?
Your customers, their location and their buying habits also need to be taken into consideration as you determine how to charge for shipping. Let's quickly look at a couple of other examples.
Let's say, for instance, that your order fulfillment center is in the U.S. Let's also say that 80% of your customer base is located in the contiguous U.S. and the remaining 20% is scattered throughout the world. In this case, your free or flat rate shipping offer may only be feasible for those in the contiguous U.S., with an added fee for customers in Alaska, Hawaii or abroad. Regardless of what major online retailers charge for shipping, it is not uncommon for them to charge more for customers outside of the contiguous U.S.
As another example, let's say you sell women's footwear. And while your average order value is $80, the average lifetime value of a customer is over $400. Repeat purchases should be factored into your equation when determining how you will charge for shipping. Zappos was the first to offer free shipping and free returns with no minimums. And you can bet that lifetime customer value (and the potential to increase that lifetime value) was a major consideration with this offer, which was unprecedented at the time.
Your Competition
Are you in a hyper-competitive industry? Or do you sell items that have virtually no competition?
The competitiveness of your niche needs to also be a factor. If, for example, you sell handmade items that people can't find anywhere else, how you charge for shipping may be of less importance to your sales than if you were selling digital cameras that people can find in 100 different online stores. Make sure to constantly monitor your competition, their product price, and their shipping offers.
Ways to Charge for Shipping
Every merchant's situation is different, so as you think about your products, your margins, your customers and your competition, here are six ways to charge for shipping…
Free Shipping on Everything
Free Shipping on Certain Items
Free Shipping with a Minimum
Free Shipping to Your Best Customers
Flat Rate Shipping
Calculated Per Order
Free Shipping on Everything
This one can be tough to pull off, especially if you have a diverse catalog of products and you're truly offering free shipping, meaning that you're not making up for it somewhere else. Free shipping tends to apply only to standard ground delivery methods, or perhaps even a cheaper shipping method, such as FedEx SmartPost or UPS SurePost. It's also a good idea to offer customers faster ship methods, but for those they have to pay for.
There are a couple of major considerations with a free shipping offer. One is your competition. If your competitors are offering free shipping, you better find a way to at least test a free shipping offer in order to determine the sales impact. While your products may be cheaper, free shipping, to some extent, is a psychological thing, meaning consumers have it in their mind they don't want to pay for shipping, and their comparison shopping won't go as far as comparing total costs.
As you consider free shipping, lifetime customer value is also important to factor in. You may eat some cost with the initial purchase, but the important thing is you got that initial purchase….now you can make up for it down the road.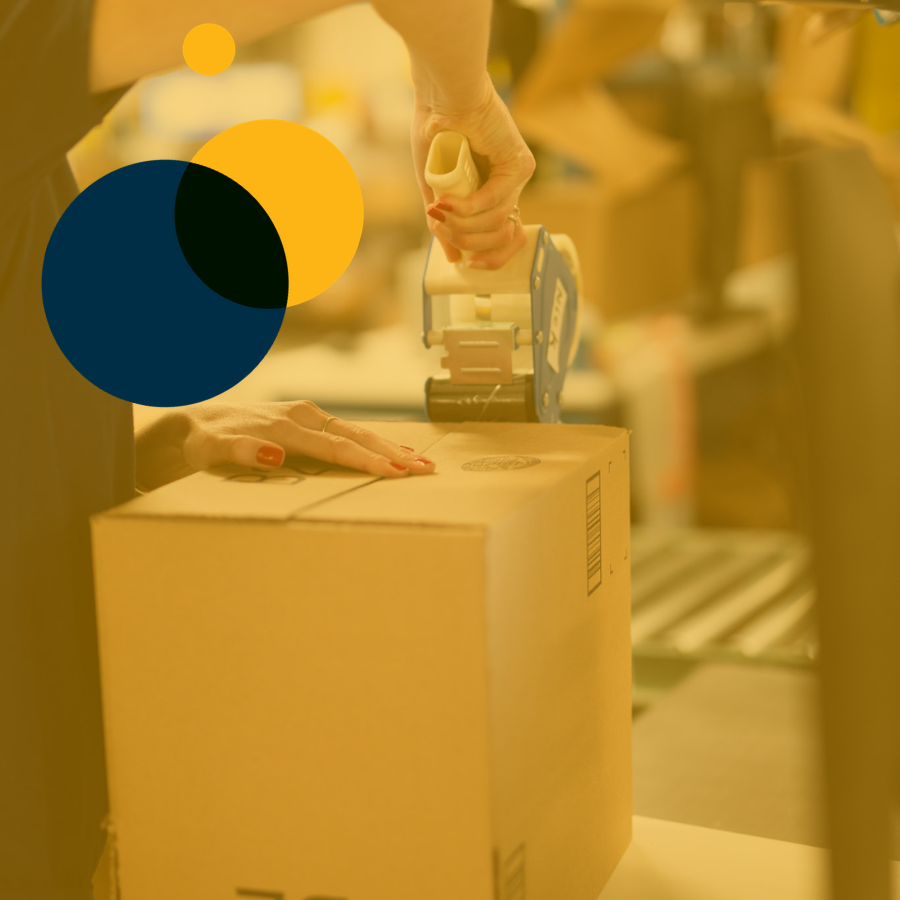 Free Shipping on Certain Items
For retailers with a wide selection of products, this option can still allow you to market a free shipping offer while helping to ensure you don't go broke.
All online sellers should have a shipping policy page that outlines the details of their shipping offers. In this case, sellers would be able to market free shipping on their homepage with a link to learn more about the offer. When it comes to free shipping on certain items, the most user-friendly option I've seen is when retailers have a special icon next to products that qualify for free shipping.
Free Shipping with a Minimum
Free shipping that corresponds with a minimum order value is fairly common. For instance, if your customers spend at least $50, they get free shipping.
What's nice about this offer is that it encourages larger orders. Let's say, for example, that your average order value is currently $40. In this case, you may test a free shipping offer with a $50 minimum purchase, and see how it affects your order value.
Free Shipping to Your Best Customers
Why not reward your most loyal customers? Member/loyalty programs are becoming increasingly popular among retailers. The most widely-known is Amazon's Prime program, in which consumers pay an annual fee in exchange for free two-day shipping and a few other perks.
You don't have to be a behemoth like Amazon, however, to create a member or loyalty program. You also don't need to necessarily charge a fee to join the program. If your goal is to reward repeat buyers, you could simply market the program as such…. "Sign up for our free loyalty program and get free shipping on all future purchases!"
By marketing it this way, you're not only able to present the offer up front before the purchase (so as to give prospective customers something to think about for the future), you're also able to ensure people don't just sign up for the free shipping for that initial purchase (so as to truly reward your repeat customers).
Flat Rate Shipping
Flat rate shipping is one of my personal favorites for a couple reason. First, it's ridiculously easy to understand from a consumer standpoint, which always helps. Second, just like with free shipping, you're able to market the price of shipping up front on your website, as opposed to customers not knowing what they're paying until the final step of a potentially long and gruelling checkout process, which often leads to shopping cart abandonment.
For some online sellers, flat rate shipping doesn't work all that well, particularly if they have a large assortment of products and a wide range of order weights, values and shipping costs. Some sellers have tried free or flat rate shipping by order weight, but not only does that add complexity from a technology standpoint, it takes away from one of the best parts of flat rate shipping, which is the simplicity. One alternative option, which is somewhat of a hybrid approach, is to have fixed shipping rates based on tiers, such as $10 shipping for 1-3 items, and $15 shipping for over 3 items.
With flat rate shipping, it's all about averaging your costs…sometimes you come out ahead, sometimes you come out behind, but in the end, it should even out. And, just like with free shipping offers that come with a minimum, an added benefit of flat rate shipping is that it can encourage larger orders and discourage the itty bitty ones.
Calculated Per Order
After analyzing your margins, shipping expenses and competition, you may find that either free or flat rate shipping just doesn't work, or it's not necessary. In either case, you can simply decide to calculate shipping costs on a per order basis, as many eCommerce retailers do.
As mentioned above, the major shipping carriers each have APIs that allow sellers to calculate shipping rates on the fly during checkout based on the customer's location and the size and weight of their order. Also as mentioned above, the carrier APIs generally pick up any surcharges that apply, but not always, so this is one of the reasons not to obsess over trying to exactly match what you as the seller wind up paying in the end for shipping.
When you calculate shipping on a per order basis, your costs are generally covered; however, it leaves you little to work with from a marketing standpoint. And when it comes to online selling, there's a lot to be said for being able to market an appealing shipping offer.
So, with this all said, I'm a huge proponent of trial and error, which means, regardless of how you decide to charge for shipping, I recommend A:B testing multiple offers to see what works best for your business. You may find, as I often do with my testing, that you're quite surprised by the results!
If you're an online seller with shipping or order fulfillment questions, give us a shout, we'd love to talk.