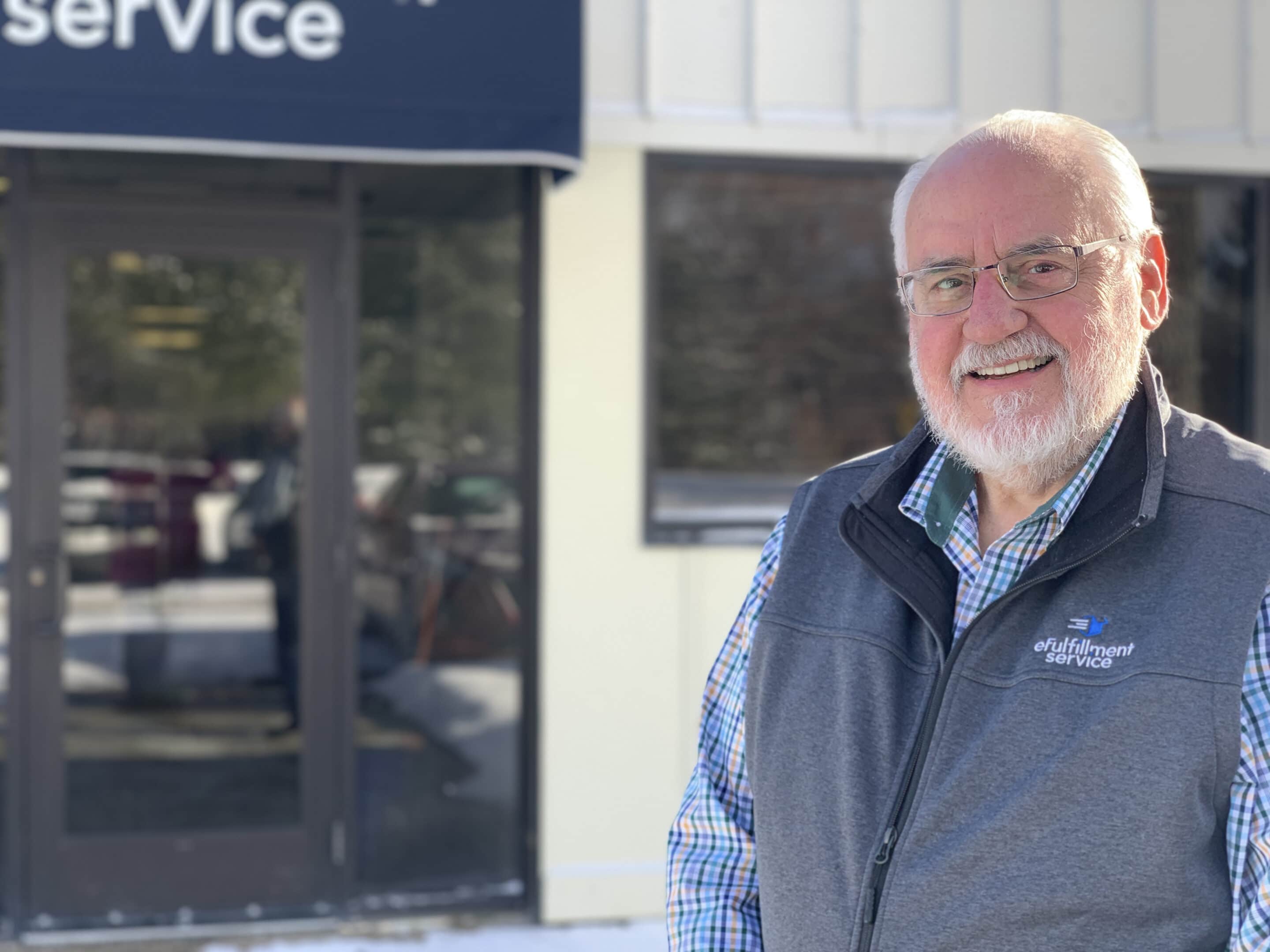 Advancing Ecommerce Tech & Maintaining Friendly Client Service Fuels Fulfillment Company's Continued Success
For the seventh year, eFulfillment Service has been named an MCM Top 3PL for 2022. The award-winning fulfillment center joins dozens of other third-party logistics (3PL) providers gathered by Multichannel Merchant (MCM), an online publication designed for ecommerce merchants. eFulfillment Service has been included in the annual directory every year it has been published.
"Our industry has seen remarkable changes in the last six short years," says eFulfillment Service Chief Operations Officer, Steve Bulger. "And our team has made sure that our service, tech and product offering have kept up with an industry that moves as fast as ecommerce merchants can think up new ideas."
As ecommerce settles into a post-pandemic normal, eFulfillment Service offers new options for retailers, including custom packaging, screen printing apparel and CBD product fulfillment. eFulfillment Service continues to perform as a leader among other 3PLs based on the criteria MCM considers important for decision making, including: key services, average annual client order volume, top merchandise categories handled, facility locations and more.
"If you're looking for experienced, qualified 3PL partners as you deal with growth in your online business, lacking the internal resources or expertise to scale your operations, this listing is for you," said Mike O'Brien, Senior Content Manager of Multichannel Merchant. "Each fulfillment company has been selected based on its industry experience, logistics services offered, performance and range of fulfillment capabilities."
eFulfillment Service continues improvements in its already robust shopping cart and shopping market place tech integration, provide additional promotional offers and develop more options in its customer service options. 
"Ecommerce continues to evolve for entrepreneurs, startups and established internet retailers," says eFulfillment Service President, John Lindberg. "And we continue to redesign our services to meet the needs of online retailers as they grow, scaling from an idea to a thriving business." eFulfillment Service started with a warehouse and an idea to build a direct-to-consumer ecommerce fulfillment company in 2001, and now celebrates more than 20 years of online order fulfillment and reliability. The company was purpose built to meet the needs of retailers selling on the internet, and shipping directly to customers. With the advent of Amazon's Fulfillment By Amazon (FBA), the company adapted, offering FBA Prep services to help online sellers work with Amazon. Now, eFulfillment Service logistics options include managing online orders from Walmart, eBay, Etsy, and all the primary marketplaces. 
eFulfillment Service approaches fulfillment differently, allowing retailers to fulfill online orders without requiring a monthly order volume minimum, imposing expensive invoice minimums or requiring long-term contracts. Additionally, clients with less than 5 orders per week and less than 64 cu. ft. of product in inventory at the warehouse, benefit from lower rates, scaling automatically as direct-to-consumer online order volume changes. 
About Multichannel Merchant
Multichannel Merchant reaches key decision makers responsible for ecommerce, management, marketing and operations at companies that sell merchandise through multiple channels — including ecommerce, mobile, social, and catalog. Multichannel Merchant delivers original research, as well as in-depth analysis of trends and best practices, news, tactical/how-to, executive summaries, technology and supplier comparisons, tip sheets and resource information to help companies sell & deliver products wherever and whenever the customer wants them – at home, work, store or other locations.
About eFulfillment Service
eFulfillment Service is a third-party logistics provider (3PL) and provides ecommerce businesses with inventory storage, order processing, shipping, Fulfillment by Merchant (FBM), Fulfillment by Amazon (FBA) Prep and returns service. Founded in 2001 by John Lindberg, eFulfillment Service was designed for multi-channel merchants, allowing them to ship direct to consumers (D2C), and now integrates with more than 40 popular shopping cart platforms and online marketplaces, including Amazon, Walmart, Shopify and WooCommerce. Using its web-based system, internet retailers can manage their business from anywhere: view inventory, send orders, check shipment status, request additional services, generate reports, and get support from our experienced team.