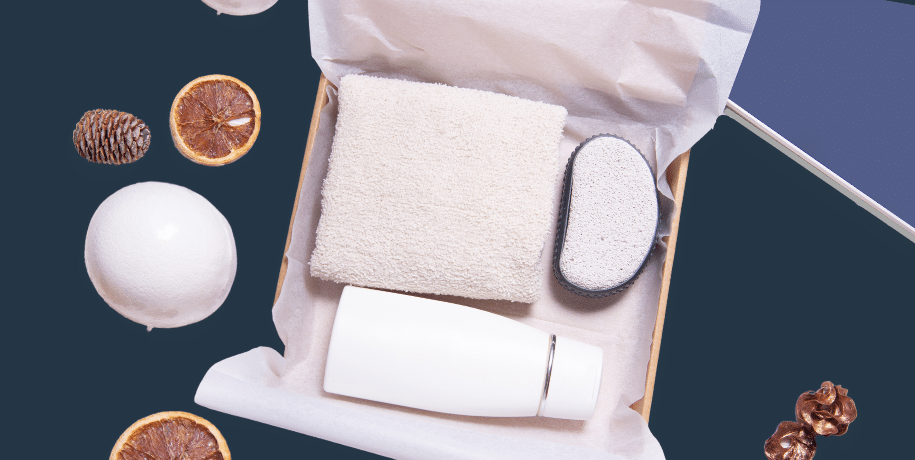 Three Economical Ways to Use Bespoke Packages for Ecommerce Fulfillment
"Can I use my custom packaging to ship my products?" is one of the most common questions eFulfillment Service hears from ecommerce sellers, considering using a fulfillment warehouse. In today's market of unboxing videos galore, online retailers are looking for ways to engage and connect with customers in every online order. And they need the best third-party logistics companies (3PLs) to make those experiences happen.
At eFulfillment Service, our 20-plus years of experience in working with entrepreneurs, startups, established ecommerce merchants and retailers headquartered in the U.S. and overseas gives us a unique skill set in matching bespoke packaging and order fulfillment to successful online retail models.
Here is some helpful insight from our Client Care Department, a champion team of packing fulfillment experts, who work closely with ecommerce merchants looking to up their packaging game.
Download The Complete Guide to FBA Prep Service
Download our free Amazon FBA Prep Service Whitepaper to learn more about penalties, fees, risks, and best practices associated with Fulfillment by Amazon.
A Total Custom Packaging Program
The best order fulfillment centers will offer custom packaging to clients with larger order volumes. Because these orders often have a separate team packing the orders, clients can specify the outside shipper, the dunnage or inside packing materials that fill the empty spaces, and even add special touches like ribbons, coupons or all sorts of marketing materials. It is the most expensive approach to fulfill—and keep reading for more economical strategies, below.
These specialized bespoke packaging processes incur additional expenses:
Producing or purchasing the specialized materials.
Materials, like colored tissue paper, have a premium cost. They are more expensive than plain boxes and dunnage.
Storage of the materials in the warehouse.
Additional expense of labor, including the loss of automation of some activities. Plain dunnage is automated with a machine; sheets of tissue have to be handled manually.
Ecommerce Definition: Custom or Bespoke Packaging:  Any packaging that carries your ecommerce brand can be considered custom ecommerce packaging.  That can include the outside shipper or not, if there is a custom or bespoke package inside the shipper with the product's brand on it. The definition can range from strategies as simple as putting a logo sticker on a neutral box to designs that are as specific and tailored as Apple's approach to its packaging, where the materials, colors, shapes and messages are all brand specific. Outside the U.S., one might use the word bespoke to mean the same as custom. 
How can I get a custom packaging or bespoke packaging experience for less? 
Three Economical Bespoke Packaging Strategies for Ecommerce
When working with start-ups, entrepreneurs, kickstarters and ecommerce merchants who want custom packaging, eFulfillment Service Client Care representatives recommend the following economical approaches.
1. Products Produced in a Custom Shipper
Work with your fulfillment center's client care team to determine how you can design product packaging that works as a shipper. They will be able to make sure that you leave enough room for a label on the outside of your product's shipping container. And will help you make sure your package can withstand the abuse of being shipped.
Then have your manufacturer package your products in these custom shippers.
Custom shippers work best for clients with single SKU orders, or static bundles of products. If you have an order with several SKUs, and all of them are in shippers, the fulfillment company will see those items as separate orders and charge a pick and pack fee for each SKU.
2. Pre-kitting Your Products
Pre-kitting products for a bespoke experience is well suited to kickstarters, ecommerce merchants offering a subscription or anyone that can promote bundles or combinations of products.
The best fulfillment centers can economically set up a kitting project to quickly pull separate items together into your bespoke package. Then the completed package is stored with its own kitted SKU. If your kit puts everything into a shipable box, then we can ship in that box. If you aren't kitting into a shipable box, then your SKU is popped into a shipping container and shipped to the consumer. For example, cosmetic companies have kitted items into a cosmetic bag, then that bag goes into a shippable box. 
This process gives you all the benefits of the total custom package from the customer experience perspective, without having to have a team waiting to manually package orders one at a time.
Pre-kitting is especially effective for subscription sellers. Customers can often make choices on the products in their box. And while it feels like a personalized experience for them, for the retailer, there are a limited number of configurations. And since choices are made in advance, they can provide instructions to the fulfillment center outlining how many of each configuration they need.
Check out our tutorial on how ecommerce merchants can increase sales by offering bundles, complete with examples.
3. Connect Your Package SKU to the Product SKU
Perhaps the simplest way to use custom packaging is to set up your online orders so that when product SKU is added to the cart, a package SKU is also automatically added to the fulfillment instructions. When a consumer orders your product online, the fulfillment center you work with knows to pull two items, the product and the custom package.
This custom packaging strategy works well for internet retailers who average one item per order and can pre-plan the package to fit the size of the product. If merchants have smaller items and plan to fit multiples in one custom box, then orders with only one item will ship with unused space, incurring a higher shipping cost. Sellers will want to balance that cost with the value of the branded experience.
To take advantage of this bespoke branding opportunity, ecommerce sellers need to make sure the package assembly is easy. And find a fulfillment center with a high level of client service to work with you on this slight variation of the pick and pack process.
Ecommerce Definition: Dunnage: In ecommerce, dunnage is the material that fills the empty spaces of a box being shipped, and holds the product in place. The definition of dunnage for small and light products includes craft or brown paper, shredded paper strips, grass, air pillows, bubble wrap, styrofoam and packing peanuts. It's important to note that packing peanuts, grass and shredded paper strips are not allowed in shipments going to Amazon for Fulfillment By Amazon. 
4. Bonus! Box-Free Customization
Can you elevate your customer's unboxing experience without paying for custom boxes? Indeed yes! Here are quick and easy ecommerce packaging ideas you can use to add value to your customer's unboxing experience.
And at eFulfillment Service, these bespoke packaging ideas are very reasonable.
Add a sheet of stickers! Allows your customers to stick your brand personality widely.
Extra information. Kitchen goods retailers can add a recipe booklet. Nutraceutical companies can add health information.
Pre-pack your items in a re-useable pouch. Great for cosmetic customers, who'll see your brand long after the box has been recycled.
Pre-wrap your items in tissue, and then polybag around the tissue. Great for apparel or jewelry items that want that extra touch of elegance.
Coupons or marketing materials to encourage additional sales.
The best 3PLs will be able to brainstorm custom packaging ideas and make those an ecnomical part of the fulfillment process. 
Custom Packaging Benefits
Support Your Brand or At Least Be Neutral 
Good ecommerce marketers know that packaging should support your brand or be neutral. Online marketers spend a great percentage of resources and work to align their brand's personality at every customer touch point. Packaging is part of the overall product experience.
Another company's brand on your product's shipper could steal attention away from your business—it could leave a customer with the impression that the source of the product was the marketplace and not your company.
A poor quality box, whether yours or an unbranded one, can damage an online company's reputation because it looks like you choose poor quality—there's no other brand in sight to blame, right? 
But when an ecommerce merchant's product arrives properly packaged, safe inside a branded or neutral box, the kudos go to the merchant. 
Customer Experience
Online sellers don't have a showroom or a store to help create their brand personality, with lighting, music, displays or interior design. Beyond the design of the website, and a couple emails, their customers' first engagement may be opening the box of their first order. To create a showroom or a store experience, some internet retailers use the details of that unboxing to extend the personality of their business into a richer engagement.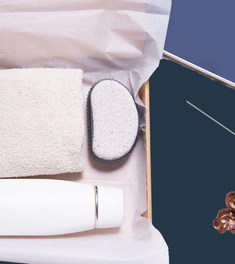 Subscription services often look for ways to create an experience inside the box. An environmentally conscious company will want recyclable materials. A spa may want everything in the box to look clean and calming. A tech company may want its bespoke experience to speak to precision, and manufactures a pre-packed shipper where every item is anchored in place.
Custom Packaging Protects Ecommerce Products
The most basic purpose of packaging, custom or neutral, is to protect ecommerce products during shipment. Fulfillment centers know how to bubble wrap a glass vase to withstand the bumps and tumbles moving through warehouses and trucks, and especially the crush of the holiday season (figuratively and literally). They use boxes that withstand crush weight standards from shipping carriers. (If a package doesn't meet crush weight standards, a shipping carrier won't cover damages occuring to that package while in transit.) 
At eFulfillment Service our packing experts balance size, weight and durability. They know how to protect a product to withstand carrier trucking and conveyor systems, without adding any unnecessary costs of boxes that are too big, or dunnage that is too heavy. When we work with you on custom packaging ideas and recommendations for your ecommerce business, large or small, we consider the physical challenges the boxes must endure, in addition to the creative branding objectives. 
Get a free quote for custom packaging or contact your Client Care representative.
The best fulfillment centers will work with you to find the right level of custom or bespoke packaging for your business model. Whether you're envisioning custom packaging for a small business or an enterprise level organization, conversations with your logistics company on custom packaging should consider:
Financial requirements
Average order volume
Product sizes and weights
Number of products in an average order
Value of branding to your overall business model
eFulfillment Service is delighted to be able to work with you to fulfill your custom packaging. Hit the Get A Quote button in the upper right. Clients should contact their Client Care representative.