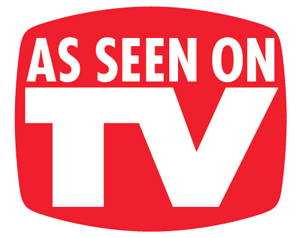 For DRTV sellers, eCommerce is a way to supplement direct sales. But when it comes to eCommerce, order fulfillment can be a big hassle. It's a giant time suck that keeps you from doing other things to grow your business. But now, thanks to a new partnership between eFulfillment Service (EFS) and Infomercial.TV, DRTV sellers can take advantage of an affordable, end-to-end solution to sell their products online and easily get orders in the hands of their customers.

Infomercial.TV, a leading eCommerce technology and service provider for the DRTV industry, has teamed up with eFulfillment Service to provide DRTV sellers with a new, easier way to integrate eCommerce into the sales mix. Through seamless integration, Infomercial.TV web stores can now communicate directly with web-based fulfillment software offered from eFulfillment Service.

Here's How it Works

When Infomercial.TV customers receive an online order, it will automatically be pushed to the EFS Fulfillment Control Panel (FCP). From there, our operations team will quickly pick, pack and ship the order from our warehouse, and provide continual status updates on all orders received through our FCP system. This free integration bridges the gaps between the world of DRTV, eCommerce selling, and offline order fulfillment, allowing DRTV sellers to automate online order flow while maintaining constant visibility into their fulfillment operations.