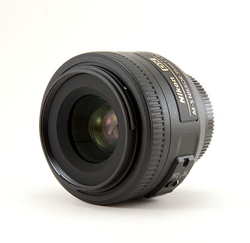 It's no secret….for online shoppers, images sell. And since eBay likes when things sell, starting on July 1st, they'll be enforcing new photo requirements that are intended to improve picture quality and overall usability for buyers.

In this post, we're going to go over what's changing with their picture policy, and also discuss how conforming to eBay's new rules can help out eCommerce sellers in other areas as well.
Overview of eBay's New Picture Requirements
There are a few things changing with eBay's picture requirements, including image size, borders, watermarks and text. Let's cover them one by one.

Image Size

On July 1st, all product images on eBay will have to be bigger. More specifically, they'll have to be at least 500 pixels on the longest side.

While bigger images do sell better (and eBay has data to back this up), this can be a big issue for some sellers, especially those that sell hundreds or thousands of items and don't want to simply resize smaller photos, as that will dilute quality and could have the opposite impact….which would be fewer conversions.

If you're in this boat, a couple possible strategies include checking with your manufacturer to see if they can supply larger images. If not, or if you only sell used items, you can start with your more popular items and work your way down your catalog with new photography. You can also consult with a graphic designer to see what they may be able to do with your existing photos.

Borders

When the new rules go into effect, eBay sellers will no longer be able to have borders on any images. eBay says the only exception to this is if you have a "natural" border that results from photographing on a neutral background. So, sorry sellers, unfortunately no more branding with borders.

Text & Artwork

There's also no more text or artwork allowed on eBay images. Occasionally sellers would use text or artwork as a way to further brand their business or call out some type of deal, such as free shipping on that product. eBay says anything you have to say about your products should be said in the title, subtitle or description.

Watermarks

eBay sellers can continue to convey ownership with watermarks after July 1st, but they can't cover up the image, they can't contain any marketing messages or links, and they can't be more than 5% of the total image area while remaining faint….meaning an opacity of no more than 50%.

No Pictures = No Listings

You can no longer have eBay listings without at least one photo. If you're selling something that can't be easily photographed or isn't actually a physical product, like a vacation getaway, eBay actually suggests that you browse the web to find a photo that is representative of what you're selling…..but beware of copyrighted images!

Stock Photos

Selling used items? If so, say goodbye to using stock photos. Starting July 1st, if you sell anything that is used and it is not a book, movie, music or video game, you can no longer use stock imagery and you'll have to get an actual photo of the product.
Going Beyond eBay
So….I think needless to say….there are a whole bunch of eBay sellers that aren't entirely thrilled with these new requirements, and for good reason. Many sellers are doing just fine with the way things are now, and some will have to invest a good chunk of time and/or money to conform to these new rules.

However, since I'm a "glass half full" kind of guy, I wanted to take a moment to look on the bright side of all this. As I mentioned earlier, images sell, and as more computer and mobile displays become high resolution, they're getting even more important. eBay isn't the only one taking notice. Google recently updated its Product Feed Specifications to recommend that merchants with Google Shopping feeds update their product images to be at least 800 pixels in height and width.

So, getting back to the bright side, if you are working with smaller product images right now, the nice thing about updating them is that hopefully it will also allow you to make improvements within other marketplaces, on your website, as well as in other marketing channels.
Look to Your Fulfillment Provider for Help
Many eBay sellers outsource their order fulfillment. Here at eFulfillment Service, we provide eBay fulfillment services to many, many merchants around the world. For those merchants, because we offer digital product photography as an add-on service, we're able to make their lives even easier by pulling inventory from storage, photographing their products, and then restocking them.

If you're an eBay seller that outsources order fulfillment, check with your service provider to see if they may be able to help. Or, if you're looking for more of a turnkey solution with your order fulfillment, let us know, we'd love to see if we're a good fit to fill your eBay and other orders.