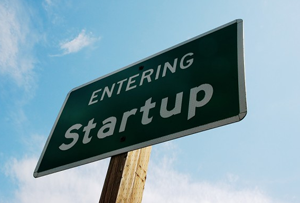 As a startup or small online business, you need certain things when it comes to your order fulfillment provider.

After all, your order volume may be inconsistent, capital may be limited, and that means you can't deal with big setup fees, big monthly retainers, a lot of nickel and diming, or high minimum order volume requirements.

But that doesn't mean you have to handle your own order fulfillment, or settle for a second-rate solution. Here at eFulfillment Service (EFS), we've been the leader in working with startups and small to mid-sized sellers since 2001, and it's because of a few reasons…..
Simplicity
We try to make things simple. After all, order fulfillment companies can make things pretty complex sometimes, which makes it tough for an online seller of any type or size to try to figure out what their monthly costs are going to be.

In particular, startups and small businesses need an order fulfillment solution that is not only fair, but also consistent and easy to understand.
Flexibility
Small businesses also can't be locked into long-term deals, nor forced to hit big minimum order volume thresholds every month. Those types of constraints can lead to unnecessary penalties, costs and stress that make it even more difficult to compete with big brands in a cutthroat industry.

Our thinking is that outsourced order fulfillment is supposed to do the opposite….that is, to actually give ecommerce sellers an advantage. That's why we don't have minimums, we don't have long-term contracts, and we provide a model that enables rapid growth for sellers, whether they're already established, or just starting out.
Transparency
In our world of order fulfillment, transparency relates to a couple things: pricing and operations.

Unfortunately, when it comes to order fulfillment pricing, some companies have a lot of fine print and add-on fees which sellers don't realize until it's too late. At eFulfillment Service, we believe fulfillment service pricing should be simple, transparent, and without the hidden or tricky stuff, and that's been our mission since day one.

When it comes to operations, simply because you're a startup or small business doesn't mean you don't want or deserve full transparency with your inventory and orders. But unfortunately for smaller businesses, they often believe that there's just no way they can get great service along with great technology.

At EFS, we have proprietary fulfillment technology that was developed in house and keeps both our clients and their customers up to date with their orders, and also provides a range of reporting and automatic notifications to free up our clients' time and allow them to focus on other things.
Reliability
Reliability and service. Again, these things don't have to be sacrificed when outsourcing order fulfillment just because you're a startup or small business.

At EFS, we maintain nearly a 100% accuracy rate on orders we fulfill. We've been recognized on several occasions for our service, technology and reliability. We have a highly experienced, knowledgeable client services team that responds quickly to client requests. And we maintain an A+ rating with the United States Better Business Bureau.

We're not perfect, but we try to be a viable, dependable solution for sellers of all types and sizes.
Affordability
As a startup or small business, you already face some tough challenges competing with established brands. It's nice to have an order fulfillment solution that helps to level the playing field a bit, and doesn't make it cost prohibitive simply because you're not shipping 10,000 orders every month.

We not only make pricing simple, we make it affordable. We understand that some months you may not ship much. And that's okay! Getting to where you want to be doesn't happen overnight, and we make it so that our clients are able to continually take advantage of our warehousing and fulfillment services, even during the slow periods.

If you want to learn more about what makes us different, give us a shout, we'd love to chat.