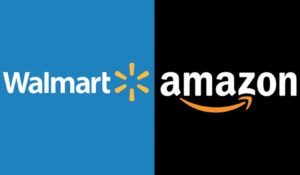 Each year, it seems, the ecommerce landscape becomes more and more competitive, which means online sellers are always looking for new ways to gain an edge and create new sales opportunities.

A critical part of any ecommerce operation is order fulfillment, which is a big part of this objective to increase competitiveness and sales. For 2018, I believe there will be five trends we'll see as it relates to ecommerce order fulfillment, starting with….
1. Fewer Orders Shipping FedEx SmartPost
One of the most significant changes made by FedEx this year is the implementation of dimensional weight charges for SmartPost packages.

If you're not familiar with SmartPost, it is essentially a hybrid service, meaning that FedEx will pickup a package from the origin location, transport that package to a Postal hub near the recipient's address, then hand off to the USPS to handle the "last mile" of delivery to the end customer.

This two-carrier model adds extra transit time, although shippers (and consumers) have tolerated this with many packages due to the fact that SmartPost has often been a cheaper option as compared to FedEx Home Delivery or other ship methods. However, with the new dimensional weight divisor of 139, that may no longer be the case (click here to learn more about how dimensional weight works).

Here are a few examples showing how the new FedEx SmartPost dimensional weight rules will affect the ship weight when you divide the cubic package dimensions by their divisor of 139…
| SmartPost Package Dimensions | Actual Weight | Dimensional Weight |
| --- | --- | --- |
| 6" x 6" x 6" | 1 pound | 2 pounds |
| 10" x 8" x 6" | 2 pounds | 4 pounds |
| 12" x 12" x 6" | 4 pounds | 7 pounds |
| 14" x 10" x 8" | 5 pounds | 9 pounds |
| | | |
With this latest move from FedEx, SmartPost more closely aligns with UPS SurePost, a similar service that also charges dimensional weight.

In 2018, I expect order volume to move away from SmartPost, and for many merchants to shift that volume to FedEx Home Delivery, Priority Mail, or other methods that allow for faster order fulfillment, as the incentive to use SmartPost has now gotten much smaller in many cases.
2. More Orders from Walmart.com
Ever since Walmart hired Marc Lore to head up their ecommerce operations in September 2016, they have been making a big push to get more third-party sellers on their marketplace in order to better compete with Amazon.

As Walmart works to recruit more qualified merchants, those merchants will require an order fulfillment solution that is capable of meeting the delivery standards set by Walmart (which are now similar to Amazon's).

Here at eFulfillment Service, we've been getting more requests from our clients to handle their Walmart order fulfillment, and I expect that trend to continue in 2018 as more sellers look to this growing marketplace to help drive new sales.
3. More Orders from Marketplaces, in General
Walmart is just one online marketplace that ecommerce sellers are turning to. Others, of course, include Amazon and eBay, as well as Jet, Etsy, Sears, Overstock, and several others, including niche marketplaces that work well for specific types of products.

A trend that we are seeing, in general, is that ecommerce merchants are flocking to more marketplaces to expand their sales opportunities. You will always hear the argument that it's important to build your brand, which is more difficult to do on marketplaces, but the fact is that these marketplaces are where most online transactions take place, so to ignore that means you're missing out on a big piece of the pie.

This year, I expect we'll see an even greater focus from ecommerce sellers to expand their presence on new marketplaces. With that, these merchants will need to hone in on their ability (or the ability of their order fulfillment company) to effectively manage their inventory across multiple sales channels, and to provide fast, consistent order turnaround times.
4. More Outsourcing
If you've ever tried to manage an order fulfillment operation, you know what a headache it can be.

After all, you have to try to maintain a consistent turnaround time and cost per order in the face of employee absenteeism, supplier mistakes and delays, order changes, order cancellations, as well as what may be 50% or 100% growth during the holiday season.

As merchants look for new growth opportunities and ways to be more competitive in 2018, outsourcing their order fulfillment will be an area they look to. By doing so, their business will be more nimble and, if they choose the right partner, their fulfillment operation will be faster and more consistent, and along with that will come a more predictable cost per order, even as their order volume ebbs and flows throughout the year.
5. Less inventory
Inventory is expensive. That includes not just purchasing it, but also carrying it, which can ultimately increase a merchant's cost per order.

In 2018, I expect that merchants will make larger efforts to dwindle their on-hand stock in order to cut costs. This will consist of not only focusing more on faster-moving products, but also finding ways to minimize the amount of time they're carrying that stock before it's turned over. This will require sharp analysis of sales history combined with smart forecasting, as well as working with vendors that are flexible and allow for smaller production runs while not adding significantly to the turnaround time or the cost per unit.

For some merchants, their model is based on having a large catalog of products. With the storage fees imposed by many fulfillment companies, it may be difficult for these merchants to find a viable order fulfillment solution, especially if they operate in a high-rent area and cannot afford to rent or build their own facility. This is where companies like eFulfillment Service provide an advantage, as we do not force sellers to turn their inventory in a short amount of time, nor do we have any long-term storage fees.

2018 will be a year that online merchants try to become leaner and more nimble, while also expanding their presence across a greater number of sales channels, with Walmart being the largest opportunity for many sellers. These new sales opportunities, along with the need to be more versatile, will require an order fulfillment operation with the right capabilities.