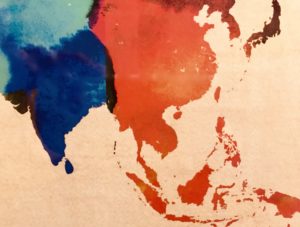 By Guest Blogger, Albert Wang, IGT Service
Note from eFulfillment Service: We invite our partners to write for our blog, introducing our audience to new ideas, tips, advice and different points of view. IGT Service has been a valuable resource for our colleagues and clients for many years.
The U.S.—China trade war is officially one year old. If you've been manufacturing overseas, no doubt you check the headlines every day for the latest on the back and forth between the US and China. If you manufacture in China, you may have stocked up on inventory, or sought out another supplier in a different country.
You and thousands of ecommerce businesses have been scrambling for solutions in anticipation of weighty tariffs. And that has created a shipping opportunity. Because so many importers ordered replacement inventory early, international freight carrier booking volumes remain soft resulting in lower than expected transpacific shipping costs, especially for this time of the year—currently, roughly around 5% lower year-over-year on average, or possibly higher depending on the routing and commodity being shipped.
If your goods are currently being hit by tariffs, and you haven't found a replacement for manufacturing, these lower shipping rates can help offset tariffs. If your products are among the categories on "pause," it may be a good time to ramp up manufacturing and take advantage of this unusual opportunity to negotiate lower overseas shipping from China.
As the world's two biggest economies continue tariff talks, ecommerce businesses will have to remain nimble, diversify markets and sources, and keep a finger on the pulse of global politics.
Albert Wang is the Sales Manager at IGT Service. IGT is a full service customs brokerage and shipping/logistics provider based in the Chicagoland area with over 20 years' experience assisting clients with customized supply chain solutions to fit their specific needs.
Other Blogs, Services & Articles
Golf, FedEx & Ecommerce
Protecting Your eCommerce Business Identity
5 Signs You've Outgrown Your Fulfillment Center