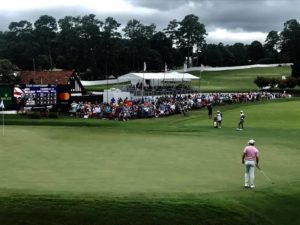 Recently, FedEx invited me and my wife to the PGA Tour Championship in Atlanta. FedEx sponsored the event, putting up the prize money and working with Tiffany & Co. on the trophy. The experience was exquisite from the invitation to the parting gifts. FedEx pays very close attention to details and the execution of this event was another demonstration of how FedEx has become the successful company that it is.
Tucked into the agenda of wining, dining and golf, was a short business meeting. And frankly, it was one of the highlights of the weekend, after having my photo taken with Rickie Fowler, of course.
At the meeting, FedEx shared insight into its vision moving forward. Several executives flew into Atlanta to outline the outlook of their international business, and how new markets are opening up globally. They talked about the scope of opportunity moving forward and why leaving Amazon wouldn't significantly impact FedEx's long-term goals.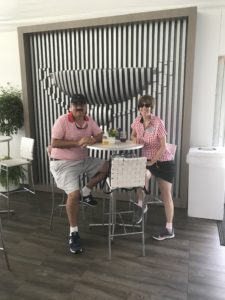 These execs also shared the extent of their research and investments in new delivery technology. Roxo their delivery robot is one example they shared. It is remarkable to hear about the robust list of challenges, tests and adverse scenarios that robot has had to endure, as FedEx makes Roxo tough enough to handle urban and suburban delivery landscapes.
As I listened, I could see how eFulfillment Service's direction, was already aligning with their vision. I noted where FedEx's future would support the investments we are making in efficiency and service. And I walked away more inspired than ever to build our ecommerce business, invest in efficiency and broaden our capacity to serve our clients as the marketplace evolves to meet the needs of our customers. It is truly a wonderful time to be in ecommerce.
Other Blogs, Services & Articles
What Trade Talks with China Mean To Ecommerce
Protecting Your Ecommerce Business Identity
Keep Prime Status & Reduce FBA Costs