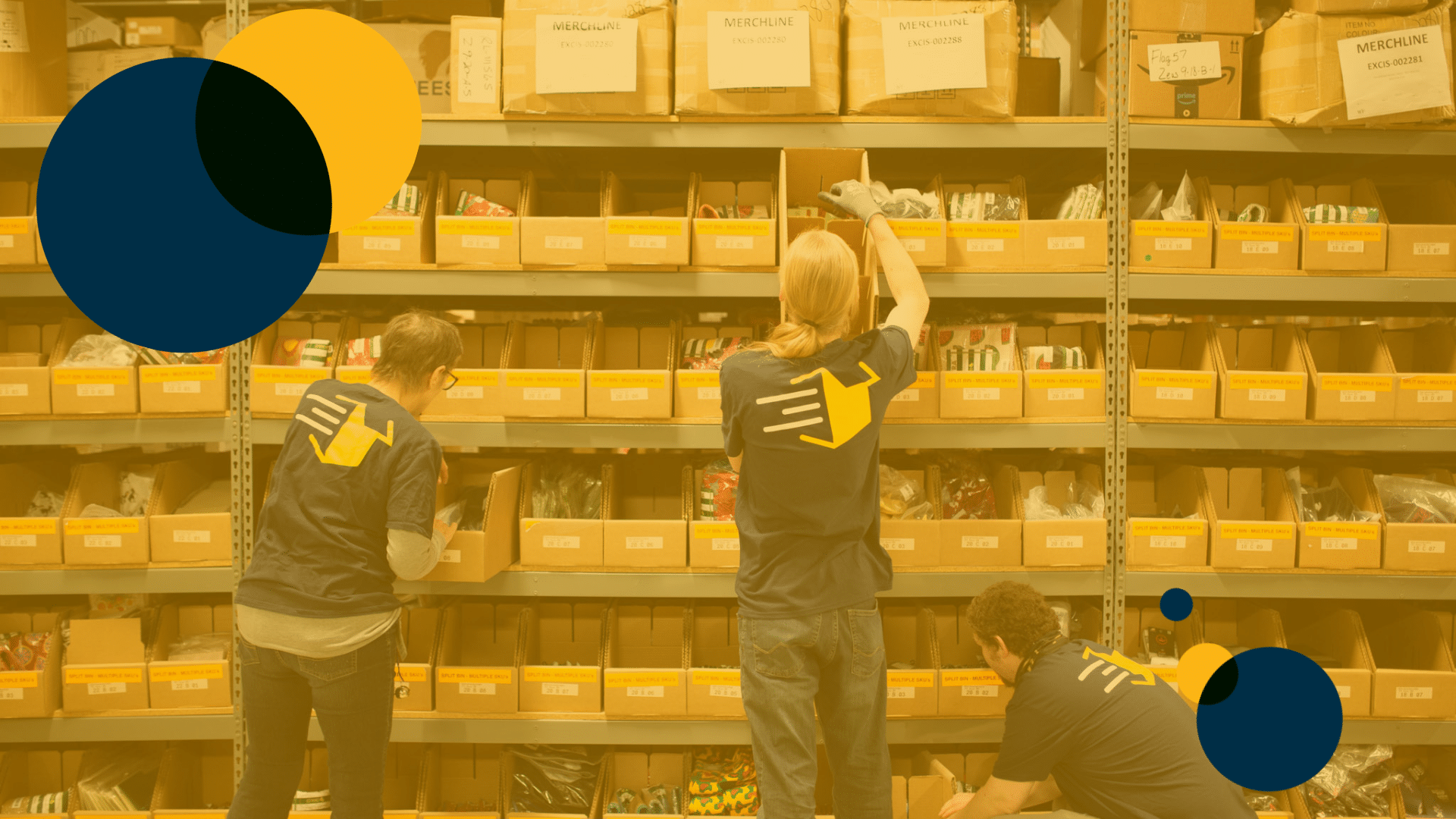 By Guest Blogger, Albert Wang, IGT Service
Note from eFulfillment Service: Below, Albert Wang, of IGT Service, provides insight for online retailers, both U.S.-based ecommerce businesses and international companies looking for fulfillment in the U.S., in navigating 2021 international shipping issues. More than half of eFulfillment Service's clientele are international businesses fulfilling online orders to customers in the U.S. and will find the intel helpful in developing international fulfillment plans for 2021. And those U.S. companies that source products offshore, will need the information for planning to restock inventory with overseas production.
We invite our partners to write for our blog, introducing our audience to new ideas, tips, advice and different points of view. IGT Service has been a valuable resource for our colleagues and clients for many years.
Internet Retailers Can Expect Manufacturing Delays, Container Shortages & High Overseas Shipping Costs for 2021
With the incoming Biden team, do you expect any shifts in international trade regulations early in 2021?
Most experts say no – it is unlikely that the Biden team will make any immediate changes to existing international trade regulations or tariff structures in early 2021.
However, there are expected to be discussions to start mending international relationships and resolve trade conflicts with various foreign nations, especially between the U.S. & China. U.S. officials still see China as one of the biggest threats to U.S. National Security, so they will likely continue to apply pressure on China in ways similar to the Trump Administration (albeit, perhaps in a more civil manner).
Note: Reuters reports that U.S. Customs and Border Protection announced a ban on Jan. 13 of all cotton and tomato exports from western China's Xinjiang region, because of mistreatment of Uighur Muslims.
There is hope that the Biden administration will also focus on bringing critical supply chains under U.S. control, with a primary focus on production of medical supplies/PPE. Due to the pandemic, most of these supplies are still being manufactured overseas, and the U.S. will want to avoid the shortages and delays on these product that we saw earlier this year when the pandemic first started.
Are import freight times from the manufacturing markets of Asia to the U.S. back to normal?
Unfortunately, no. Timelines for inventory to replenish internet retailers may be longer, and there may be additional charges, as well. If anything, the import freight times are longer than ever at this current time. Extreme congestion at most U.S. ports/rail ramps, is delaying ecommerce inventory and carriers are imposing port and intermodal congestion charges as a result. The congestion in U.S. ports affects anyone hoping to launch online order fulfillment in the U.S., whether that is a U.S. based internet retailer, or an internationally based ecommerce company looking for new markets.
Ecommerce order volume is driving much of the overseas shipping congestion, which is currently at an all-time high. Foreign ports especially in China (Shanghai, Ningbo, Qingdao, Tianjin) are also facing extreme congestion with resulting vessel rollovers and backlog, which are causing repeated delays week after week.
Steamship lines are now charging "premium service" rates to simply give space allotment on specific vessels. There are also equipment and chassis shortages being reported, which may further cause difficulty in receiving booking from the steamship lines depending on the origin. Much of these shortages are being caused by warehouse facilities in the U.S. holding on to containers longer than needed because they simply do not have space to hold more cargo in their storage warehouses.
"Internet retailers should book as early as possible & avoid using air freight."
Are there any tips for reducing overseas shipping costs in 2021?
Internet retailers, whether they are replenishing U.S. based inventories, or international companies looking to distribute online orders in the U.S., should book as early as possible and avoid using air freight, if feasible for your supply chain deadlines. Air freight pricing continues to remain extremely high during the pandemic, and will not likely return back to "normal" for up to a few years (the same amount of time that most experts believe it will take the airline industry to return back to normal).
Are there good times to ship, when lower volumes might allow for some deals?
Not at this time. The pandemic is causing the shipping industry to be unpredictable (even the steamship lines are having trouble predicting volume forecasting and taking everything week by week, month by month), so what has been expected to be a typical slow down time (after October/November) has not taken place. Demand still remains extremely strong and does not show any signs of slowing down at this time. As basic economics indicates: while demand remains strong, the carriers will continue to command high prices.
Ecommerce businesses looking to offset these increased shipping costs may need to find other ways to trim the supply chain budget, like less expensive inventory storage away from U.S. coastlines where storage can be more expensive than Midwest warehouses.
Can we expect the typical 2-week downtime for Chinese New Year (year of the Metal Ox) this year from February 12-22? Anything ecommerce marketers should do?
Yes, internet retailers should expect manufacturers to shut down for the Spring Festival or Chinese New Year 2021.
As usual, in anticipation of Chinese New Year 2021, ecommerce businesses should work with their suppliers/factories to plan their inventory orders as far ahead in advance and check with them to verify their exact holiday schedules. Not all factories/suppliers will shut down for the same amount of time – some longer, some shorter.
Also, online sellers should work with shipping companies to stay on top of possible ocean vessel and flight schedules, preparing contingency plans in case there are blanked sailings, cancelled flights, etc. Long holidays, like Chinese New Year 2021, make the already unstable supply chain conditions worse for online retailers. Those internet retailers looking to restock their U.S. based warehouses, whether U.S. companies or off-shore companies selling and fulfilling orders in the U.S., can expect Chinese New Year holiday delays by the steamship lines and airlines.
Any other thoughts on what online sellers can expect from the importing marketplace in 2021?
The pandemic, and how quickly it can be resolved through the various promising vaccines rollouts, will be the major factor dictating how 2021 will shape out in terms of importing and the U.S. economy in general. Until then, everyone hang on tight – it is going to continue to be a bumpy ride.
Albert Wang is the Sales Manager at IGT Service. IGT is a full service customs brokerage and shipping/logistics provider based in the Chicagoland area with over 20 years' experience assisting clients with customized supply chain solutions to fit their specific needs.