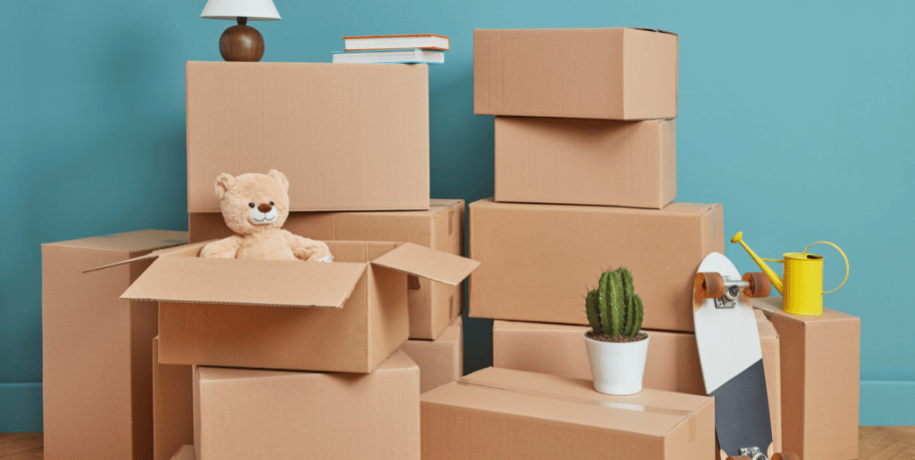 Ecommerce merchants could spend all their work hours keeping up with the changes to 2022 holiday shopping trends and how those trends affect shipping rates, dimensional weight rates, promotion schedules and order peaks. So here's a gift from eFulfillment Service: expert advice and best practices to prepare an online business for the 2022 holiday season. 
Why Should Retailers Start Planning Now for the 2022 Holiday Season?
Supply chain issues and inflation are predicted to continue to affect consumer spending habits including when they choose to buy gifts. 
According to Salesforce's research, not only will the consumers who bought early last year continue that habit, but 37% more shoppers plan to shop earlier in 2022. That makes the opportunity to start preparing for the 2022 holiday season now to ensure you get your slice of holiday spending pie.
Tip #1: Get Promos Online Early!
The trend has been that shoppers are buying gifts for the holidays much earlier than in years past. The key is for entrepreneurs, kickstarters, and ecommerce merchants to make sure they're promoting their must-have toys and games early on to ensure they're a part of the holiday buying process for those early birds.
Once the kids are back in school and the dust settles (by August/September) merchants should be proactively planning their holiday sales strategy with a goal to have online order promotions running by October. Not that your promotions need to be dripping with Santa and mistletoe in October, but the main lesson here is that it's important snag those holiday shopping dollars now! 
Note: The USPS starts holiday peak season surcharges as early as Oct. 2, an indication that they are expecting early buying surges as well.
Plan Ahead: Give Your 3PL a Heads Up …
Prior to the start of your early holiday season sale (especially if it's during a time when your products have moved slowly in the past) make sure to let your fulfillment center know ahead of time. Outline which SKUs will be a part of the promotion so your fulfillment center can be prepared by moving products to a hot zone (if necessary) and ensuring bins are fully stocked and ready to serve your customers.
Tip #2: Offer FREE Shipping
At this stage in the online shopping game, no one wants to pay for shipping—we can all thank big retailers like Amazon and Walmart for that! So, why not consider offering free shipping as a part of your online promotion? While your fantastic products speak for themselves, free shipping can often act as the "cherry on top" for many customers and really seals the deal on an early holiday purchase. 
Work with your professional fulfillment partner to explore economical shipping methods with longer delivery times to help make free shipping more affordable. Keep in mind shipping speeds aren't as urgent when selling products for the holidays in October (it's okay if it takes a little longer than usual). The best third party logistics (3PL) companies will be able to automate carrier selection, making sure that you always get the least expensive option for the time, weight and size of your shipment.
Unsure if your big toy shipping will get charged by dimensional weight or actual weight?
Check out our Dimensional (DIM) Weight Calculator where you can get an idea of what your billable shipping weight would be when using eFulfillment Service vs. other fulfillment companies.
Tip #3: Custom Packaging—Kit Together "Full Experience" or "Limited Edition" Gifts
First, figure out what fabulous branded experience(s) you want to offer your customers.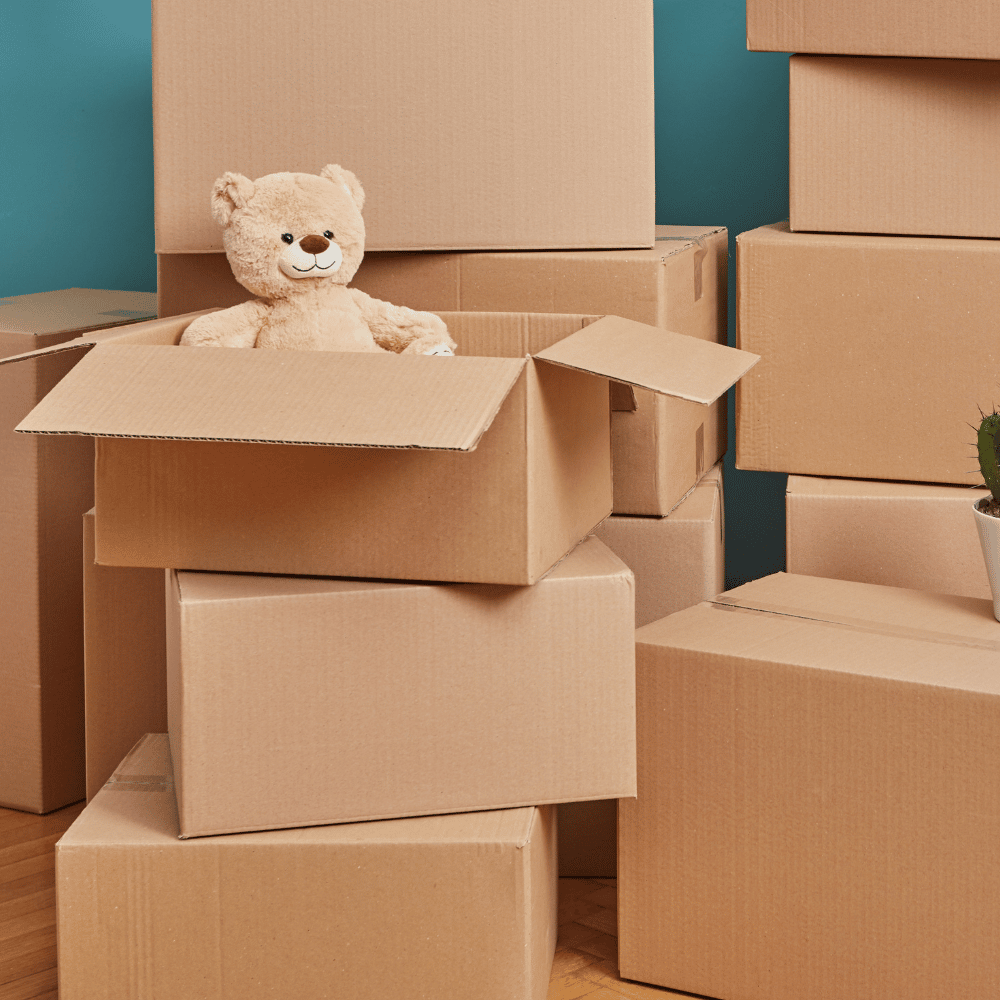 Check out the examples below for some inspiration:
Gaming Experience Package:
Wearable merch (t-shirt, hoodie, hat, sweatpants, headphones, etc.)
A game
Accessories (mini poster, stickers/decals, buttons/pins, water bottles, mugs, etc.)
Doll/Dollhouse Package:
Dollhouse
Dollhouse furniture
A doll
Doll outfits
Sports Equipment Package:
Soccer ball
Jersey
Shin guards
Net
Pet Package:
Pet bed, food bowl, water dish or other equipment
Treats, food or other item that could be renewed with a subscription
Owner wearable, like a hat or t-shirt
Accessory like a toy, leash or collar
Next, decide how to efficiently tackle custom packaging fulfillment to ensure the best unboxing experience for your customers.
Consider these options:
#1 — Put together superbly wrapped custom packages during the manufacturing process and let a fulfillment center put shippers or custom boxes on the outside of those packages when fulfilling online orders.
#2 — Enlist a fulfillment partner to pre-kit your products and store them with their own kitted SKUs. If your kit is already in a shippable box, a fulfillment center can ship that box when orders need fulfilling. If the kit isn't in a shippable box, then the fulfillment center can put it into a shippable container prior to shipping to the customer.
Finally, partner with a dependable fulfillment company to take your customer experience to the next level. 
Here at eFulfillment Service, we know custom packaging and we do it all. Whether it's placing your beautifully packaged gift into a shipper (custom or not) and sending it off to your customer, or pre-kitting a branded "full experience" or "limited edition" gift on your behalf—we have a top-notch team of packing fulfillment experts available to help your business succeed.  
We offer economical approaches and can work with you at the level you need. We know how to help design product packaging that can work as a shipper and can also set up a cost-effective kitting project to quickly pull separate items together to create your custom package experience (and it's just one SKU).
Want to learn more about custom packaging? Fill out our form below or check out this blog article: How much does custom packaging cost to fulfill?
Marketing Insight—A Full Product Experience Requires a Product Fulfillment Experience
by Rachel North
What is a full product experience?
Also known as a complete product experience, a full product experience considers every point of the buying process as an opportunity for branding. Entrepreneurs, startups and all ecommerce merchants should control options from the tone of advertising and promotions, to website design, and customer service processes like returns, in addition to the primary product design and fulfillment packaging. To illustrate, imagine buying a luxurious, expensive diamond necklace and getting it in an injection molded plastic bubble stapled to a cardboard card, or a hip new mobile phone wrapped in burlap and tied with hemp. There's a disconnect between the packaging, the fulfillment process and the product's branding in those examples.
To brand more of an online product experience, retailers ironically have to "think inside the box." And when you do, these strategies work when selling on other marketplaces too, like Amazon or Walmart, where branders may feel like they lose control over that segment of the buying experience. With some planning, and the help of professional fulfillment centers, there are custom packaging options for every budget, even if your customer receives a brown box with a smile on the outside. Once that ubiquitous carton is removed, the unboxing that occurs next is the merchant's design and decision.
Unboxing … Google Trends says unboxing started in 2006, with the launch of Nokia's E61 cellphone, and fueled to a frenzy by 2013, when kids started unboxing secret eggs or surprise collectible Lego mini-figures. My own ten-year-old daughter video taped herself opening and critiquing Littlest Pet Shop figurines, at that time. Influencers or creators to ordinary people share our unboxing experiences via videos on social media platforms (i.e. Instagram, TikTok, YouTube, etc.), or at least we all share the expectation of a branded unboxing experience.
Branders can encourage unboxing videos, by aligning with creators. These videos have great reach and offer potential online customers a trusted sneak peek at what they could experience, should they choose to purchase a product. Plus, these videos tend to build up excitement and anticipation for viewers, which only helps drive potential product sales.
Custom packaging and product bundling can also help drive early holiday sales and simultaneously increase average order values. We have a couple articles on bundling and custom packaging options, for those details. (Links in the Learn More About … below) In short, the idea is to ask your fulfillment company to kit SKUs you already have into a custom box, give it a limited-edition deadline date, or mark it, "While limited supplies last." With the efficiency of kitting, you may be able to sell the bundle for less than what those products cost separately, if you're reducing pick & pack charges, and promote the savings.
For brand over-achievers, add something new to the kit, even if it is only information like a recipe booklet or usage tips (especially good for games or technology). Add exclusivity with a signed photo from a creator that works with the brand, a special dustcover for books, a limited poster or collectible pin … whatever adds a touch of specialness. Add even more prestige by offering your online, limited-edition custom box to current customers first, mentioning that they get a first look.
Ecommerce Definition: Start of Holiday Peak Season 2022:
The definition of the start of holiday peak season 2022 is the time of year when it's most popular to plan, prepare, shop and ship products for the upcoming 2022 holiday season. Typically the holiday peak season begins sometime in September or October and includes many fulfillment and shipping deadlines, as well as shipping rate increases which tend to run into January of the following year depending on the carrier.
Tip #4: Minimize Returns Through Proper Planning
In addition to a temporary price increase, the United States Postal Service (USPS) is planning to extend its peak holiday rates by nearly a month longer than last year. USPS peak holiday rates are expected to run from Oct. 2, 2022 until Jan. 22, 2023. 
Online merchants, kickstarters, and entrepreneurs don't need to fear these extended peak holiday rates. Instead, just be prepared and plan ahead. Look for ways to minimize holiday returns as much as possible and consider those higher rates when calculating potential costs—especially if offering free returns. 
Ways to minimize potential returns:
Offer lots of resources! Size charts, photos, videos, etc.
Make sure product descriptions are accurate and detailed.
Consider live chat assistance to proactively clear up any confusion and answer questions.
Be up front and transparent about shipping times.
Do your homework … What carriers are other merchants using for their returns? If your fulfillment company handles returns on your behalf, ask them which carriers are best.
Take into account DIM weight. Maybe it makes more sense to utilize a different carrier for products with a high DIM weight.
DIM Weight: Understand Your Options & Ways to Save on Shipping …
Ever wondered, what does dimensional weight mean in shipping? Dimensional weight (also known as DIM weight or volumetric weight) can be a tricky thing to wrap your brain around. Ultimately, DIM weight represents the total space a package takes up during transport and is used by carriers to determine what they'll charge for shipping.
How Do I Calculate Dimensional Weight for Shipping?
DIM weight is calculated by taking the volume of a package (length x width x height) and then dividing it by the carrier's dim weight divisor or dim factor (which varies by carrier). Then carriers compare the package's DIM weight to its actual weight to decide which will be used to determine shipping rates—this method of pricing is known as dimensional weight pricing or dimensional pricing.
Simply put, DIM weight exists to help carriers make more money on large packages that don't weigh much. Think big, bulky, lightweight items … bicycle frames, baskets, hockey sticks, lacrosse sticks, big stuffed animals/toys, large plastic toys, bulky foam toys, etc.
How Much Does It Cost to Ship a Toy?
Well, that depends. How much does it actually weigh? What's the package's DIM weight? Which carrier do you plan to use for shipping? Is your fulfillment center sharing the best DIM divisor with you? 
It's important to have good advice from your fulfillment center as rates can vary by carrier and also depend on if you're getting charged by dimensional weight vs. actual weight, and what those DIM weight divisors are. 
How Can I Ship a Big Toy?
Dimensional weight comes into play with larger online orders, especially if the toy is lightweight. If that's the case, the answer is to look for a fulfillment company, like eFulfillment Service, that offers DIM weight discounts to ensure you get a great rate on shipping. 
How Can I Save on Dimensional Shipping?
Here at eFulfillment Service, we pass along dim weight shipping discounts to our clients, unlike most fulfillment centers. When using eFulfillment Service, the dimensional shipping weight will typically be half as much when compared to other fulfillment companies—which means more savings. See for yourself, use our nifty dimensional weight shipping calculator to help with your dimensional weight calculation … or fill out our quote form below and we'll send you more info on how we can help you save on shipping costs.
It's always best to compare pricing between carriers, as there may be big differences between what one carrier charges vs. another. Each carrier uses their own dim divisor (which varies) to calculate dimensional weight shipping, and that potentially means different costs to ship the same package across carriers.
Ecommerce Definition: Holiday Ecommerce Fulfillment in America
The definition of holiday ecommerce fulfillment in America is the time of year just before and during the most popular American holidays when ecommerce merchants are processing online orders at higher volumes which includes picking, packing, and shipping packages to destinations during the busiest shopping season that occurs each year in America.
Learn More About Preparing for Holiday Order Fulfillment 
Why Should Amazon Sellers Bundle Products
An Amazon seller can raise the average order revenue with a bundle by combining products into one purchase decision.
Amazon Product Trends for the 2022 Holiday Season & Prep Tips
Experts Share Lessons from Prime Day to Help Amazon Sellers Thrive During Holiday 2022