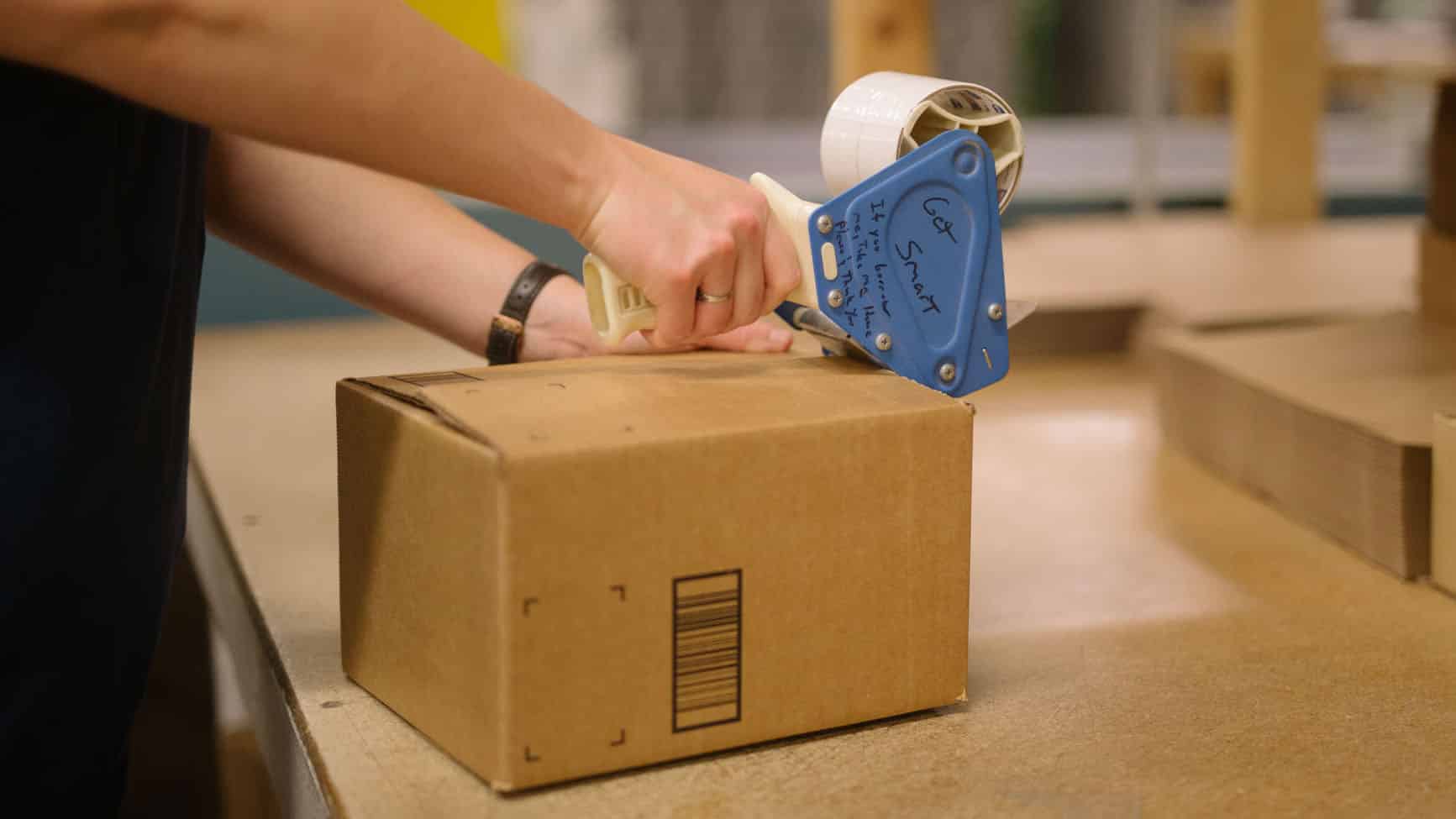 Online sellers who want to utilize Fulfillment by Amazon (FBA) should consider the benefits of working within an FBA prep center. Amazon FBA prep centers save time, money, and hassle while ensuring products are prepared to Amazon's exacting standards. An Amazon prep center can handle a variety of pick, pack, and ship services for sellers including labeling and preparing items for shipment to an Amazon warehouse—which can be a daunting task for many sellers. A prep center for Amazon may also provide economical storage for sellers who have extra inventory that needs to be stored outside of Amazon warehouses.
As Amazon continues to tighten their regulations on internet merchants, having a reliable third-party logistics (3PL) partner in place to handle Amazon prep services will be more important than ever in 2023. With the constant changes and fees involved with selling through Amazon FBA, utilizing a reputable FBA prep center may very well make or break a seller's ability to continue thriving on the platform.
How Much Revenue Does Amazon Get From Retailers?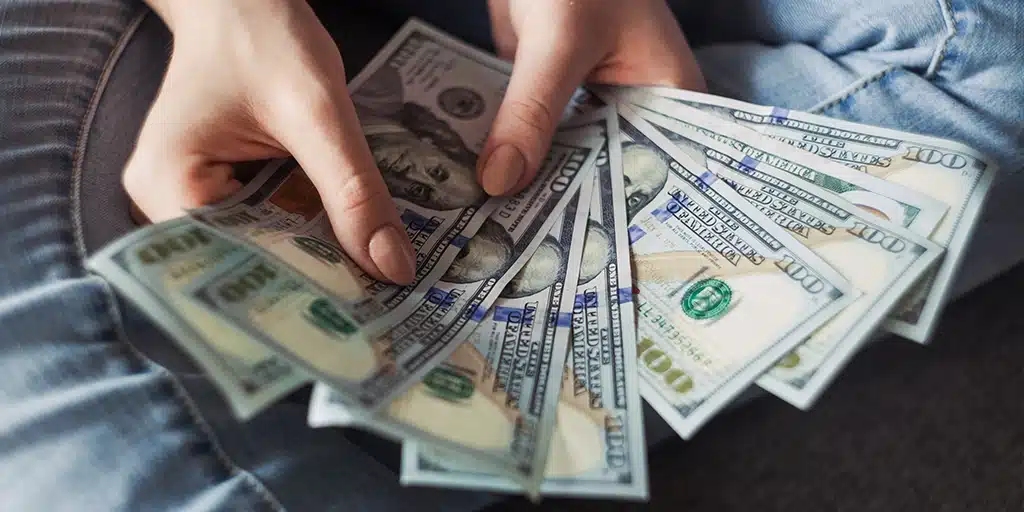 According to Marketplace Pulse, Amazon's implementation of higher order fulfillment fees and inevitable advertising costs means sellers are paying more to sell in 2023 while Amazon is reaping the benefits—Amazon now rakes in more than 50% of what sellers make through the platform. Some might think this is due to more services being used, but that's not really the case. Amazon services have simply become more expensive and/or inescapable.
Increased Amazon FBA Fees Make FBA Prep Centers Crucial for Success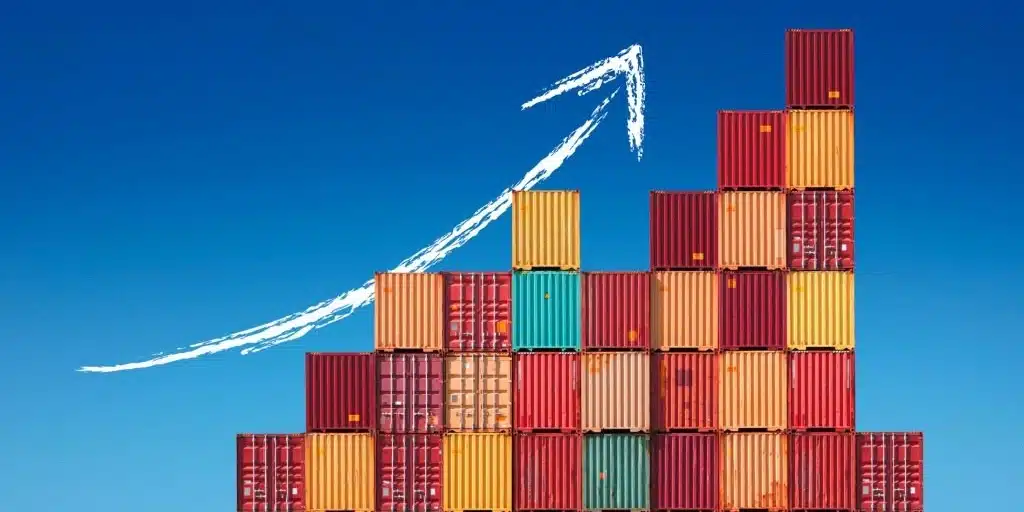 Amazon is renowned for its frequent adjustments to its FBA fees, and this year is no exception. In 2023, Amazon implemented significant FBA fee changes due to various factors, such as increased costs due to rising fuel prices and inflation. These changes have impacted sellers on the platform and sellers need to be aware of what they're up against keeping in mind how FBA prep center partnerships are more valuable now than ever.
Below is a recap of some notable changes this year:
FBA Outbound Fees
The recent announcement from Amazon regarding the $0.22 on average increase in FBA outbound fee rates has caused concern among many sellers. This change means that sellers who utilize Amazon's order fulfillment services will be required to pay higher fees for shipping their products to customers. This increased cost may cause some sellers to reconsider using FBA, as the margin between their selling price and profit becomes narrower.
DIM Weight Standards on FBA Apparel
With the exception of special oversize units, dimensional weight will be considered when determining the final shipping weight of apparel products. Standard items that weigh more than 0.75 pounds and are oversize will use whichever is larger between DIM weight and actual weight to calculate the final shipping weight. Same thing goes with all large standard-size and oversize units—Amazon will compare the item's DIM weight to its actual weight and use whichever is larger to calculate final shipping costs.
FBA Storage Fees
There are a variety of storage fee changes that have occurred in 2023. Here's a quick rundown:
Monthly storage fees:
All peak (Oct.-Dec.) and off-peak (Jan.-Sept.) monthly inventory storage fees have increased with the exception of standard-size peak fees. Check out the table below for how the fees break down.
2023 FBA Monthly Storage Fees (per cubic foot)
| | | Old Fee | New Fee | Increased by ... | Percentage Increase |
| --- | --- | --- | --- | --- | --- |
| Standard-Size Products | Off-Peak (Jan.-Sept.) | $0.83 | $0.87 | $0.04 | 4.82% |
| | Peak (Oct.-Dec.) | $2.40 | $2.40 | N/A | N/A |
| Oversize Products | Off-Peak (Jan.-Sept.) | $0.53 | $0.56 | $0.03 | 5.66% |
| | Peak (Oct.-Dec.) | $1.20 | $1.40 | $0.20 | 16.67% |
Storage utilization surcharge:
This surcharge will apply only to sellers that have a storage utilization ratio above 26 weeks. Amazon determines this surcharge by taking the ratio of a merchant's average daily inventory volume stored in cubic feet and divides it by the average daily shipped volume in cubic feet over the trailing 13 weeks. This ratio is calculated on the last day of the month and then the surcharge is applied to the following month's storage fees.
Aged inventory surcharge:
This surcharge—also known as a long-term storage fee—has increased in 2023 for inventory stored between 271 to 365 days. With the exception of clothing, shoes, bags, jewelry, and watches categories in the U.S., new tiers have also been created for all products to add this surcharge on inventory stored 181 to 270 days. As always, aged inventory surcharges will continue for products stored more than 365 days.
Removal/Disposal Fees (per unit)
Removal and disposal order fees have increased across the board in 2023. Check out the tables below for a breakdown of these fee changes.
Standard-Size Items
Shipping Weight
Old Fee
(Before 1/17)
New Fee
(1/17 & After)
Increased by
Percentage Increased
0 to 0.5 lb
0.52
0.97
0.45
0.8654
0.5+ to 1.0 lb
0.75
1.46
0.71
0.9467
1.0+ to 2.0 lb
1.14
2.2
1.06
0.9298
More than 2 lb
$1.51 + $0.63/lb above 2 lb
$2.83 + $1.06/lb above 2 lb
$1.32 + $0.43/lb above 2 lb
87.42% + 68.25%/lb above 2 lb
Oversize & Special Handling Items
Shipping Weight
Old Fee
(Before 1/17)
New Fee
(1/17 & After)
Increased by
Percentage Increased
0 to 1.0 lb
1.5
3.12
1.62
1.08
1+ to 2.0 lb
1.96
4.07
2.11
1.0765
2.0+ to 4.0 lb
2.89
5.56
2.67
0.9239
4.0+ to 10.0 lb
5.05
9.43
4.38
0.8673
More than 10.0 lb
$7.25 + $0.63/lb above 10 lb
$13.05 + $1.06/lb above 10 lb
$5.80 + $0.43/lb above 2 lb
80.00% + 68.25%/lb above 2 lb
Amazon FBA shipping requirements are strict and all the associated fees can be overwhelming for many sellers. With lots of increased costs in 2023, understanding how to meet Amazon's demands to avoid expensive mistakes is a necessity for online merchants' bottom lines. 
eFulfillment Service is an FBA prep service center offering the best FBA prep service to clients who need it. eFulfillment Service handles inventory and ensures shipments meet all of Amazon's rules so our clients can focus on more important things—like selling. Check out our FBA Prep Services to learn more.
How to Save with FBA Prep Services in 2023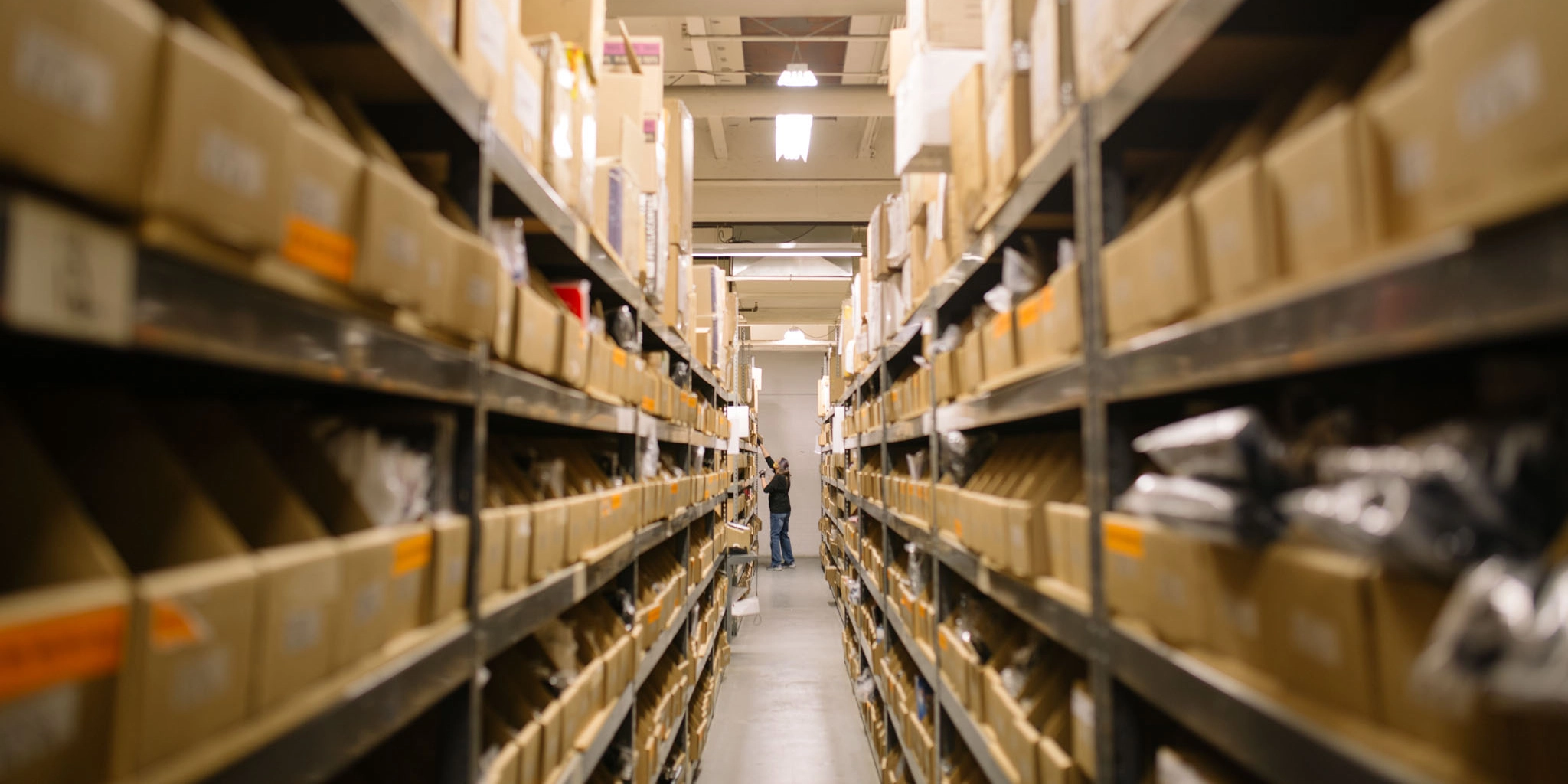 While it may be tempting for some merchants to try to bring Amazon prep in house to save money, in the long run, it doesn't make much sense (or cents). It's important to consider the true costs of preparing inventory for FBA in house keeping in mind all of Amazon's packaging, labeling, and shipping regulations, as well as penalty fees and labor intensive procedures involved with doing so. One way to get around all of the headaches and costs associated with selling via FBA is to partner with a professional 3PL and let them handle FBA prep needs.
Here are some ways that outsourcing Amazon FBA prep fulfillment work helps merchants save:
#1: FBA Prep Centers Help Sellers Dodge Higher Fees
Professional fulfillment warehouses offering FBA services have the necessary equipment, materials, and expertise to correctly satisfy Amazon FBA prep requirements. Moreover, they stay up-to-date on the latest regulations from Amazon so merchants don't have to.
#2: FBA Prep Services Mean Quicker Inventory Replenishment
When online sellers break any of Amazon's shipping rules, they can encounter problems with their inventory sitting and waiting for a human to scan it into an Amazon warehouse. Delays on inventory replenishment means merchants risk lost sales and damaged IPI scores. Partnering with a 3PL that knows Amazon's rules helps sellers avoid these issues.
#3: Decreased Real Estate Costs
If merchants aren't storing inventory, they don't have to pay to rent pricey warehouse space. Instead they can lean on FBA prep centers that have the ability to offer economical storage to save on costs.
#4: Time is Money … And FBA Prep Takes Time!
Sellers who take on FBA prep in house often don't realize the sheer amount of time it takes to pack boxes according to Amazon's specifications. Lost time is expensive, especially when a retailer could be using that time to promote and grow their business to help their bottom line. Allowing a fulfillment center to handle FBA prep lets merchants focus their efforts where it counts.
#5: FBA Prep Centers Have Inventory Management Software
If online merchants do their own FBA prep that means they also have to figure out how to deal with Amazon inventory management. Whether they buy software or hire someone to build it, they have to pay that entire bill themselves. Utilizing an FBA prep center will save merchants on the costs associated with inventory management since FBA prep centers divide the cost of software across many clients and shipments.
#6: Save on Packaging Materials
Since FBA prep fulfillment centers have the ability to offer the right packaging at a lower cost to their clients, that means merchants who utilize FBA prep centers will save money over time because they don't have to spend money on boxes or store them. Nor will they need to waste time negotiating prices or dealing with supply chain problems.
#7: Bypass Issues with Mis-Managed Inventory
Without a professional 3PL handling Amazon FBA preparation service, internet sellers risk massive headaches trying to keep track of inventory when they use multiple sales channels. It's important to track online orders in real time to ensure an accurate picture of inventory—otherwise merchants risk selling inventory they don't have or they risk having inventory go unsold because they don't realize they have it on hand. An FBA prep center has sophisticated management systems that help merchants avoid these types of costly issues.
#8: Lessen Staffing Costs
Doing FBA prep in house means merchants have to invest in people to handle this work. Either they have to hire new people or use current employees which means they're being pulled away from other jobs to handle FBA prep. This can get expensive and be time consuming, which only hurts a seller's bottom line.
Want to Save on Your FBA Prep?
New This Year: Amazon's FBA Capacity Management System

In March 2023, Amazon FBA introduced a new capacity management system intended to help merchants by offering capacity management tools and resources to allow for more transparency, space (when needed), and authority over inventory.
Here are key aspects of the new FBA capacity management system sellers should understand:
Month-long capacity limits:
Amazon now offers a single monthly limit to figure out the amount of inventory that merchants can send to and store at Amazon fulfillment centers. Sellers will be informed about capacity limits for the next month during the third full week of the previous month. Sellers should receive an email notification, but can also find this information by viewing the Capacity Monitor located within Seller Central. These limits work similarly to restock limits considering how much inventory merchants have in Amazon's warehouses in addition to existing shipments that are in progress.
Estimated limits:
To assist sellers in planning over a longer time frame, Amazon will also provide estimated capacity limits for the two months following the upcoming month. These estimates may fluctuate based on the efficiency of sellers using their capacity.
Additional capacity requests:
Sellers now have the ability to specify a reservation fee to request more capacity. Amazon takes the largest reservation fee (per cu. ft.) until all available space has been assigned. If a seller is given additional capacity, they are able to earn performance credits from sales generated by that extra capacity in an effort to counteract the reservation fees. The good news: if a merchant successfully sells their products, then the reservation fee can be fully offset by the performance credits thus freeing sellers from the burden of paying for extra capacity.
Volume capacity limits:
In an effort to better represent capacity use, Amazon will move away from measuring inventory usage by number of units and instead use cubic feet to determine how much capacity merchants' products take up. However, Amazon will still allow merchants to view inventory usage by number of units by giving an estimate of how many units can fit within specific cubic volume capacity limits. Merchants need to keep in mind that they'll get hit with overage fees if their on-hand inventory spills over their capacity limit.
EcLooking for even more information about FBA Prep?  
Check out our comprehensive FBA Prep White Paper! Learn more about penalties, fees, risks, and best practices associated with Fulfillment by Amazon.
In the end, efficient order fulfillment is a cornerstone of your Etsy business. Partnering with a 3PL can streamline this process, leaving you more time to focus on your craft. It's all about finding a partner that aligns with your needs, shares your values, and ultimately, makes your life easier and your customers happier.