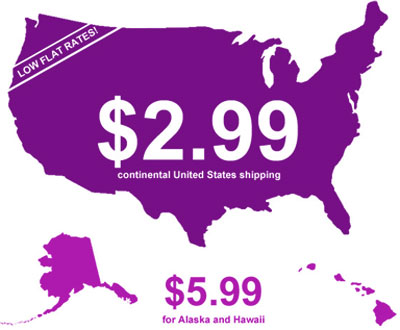 According to Forrester, shopping cart abandonment averaged 75% during the first 6 months last year, up from 71% in 2010. Forrester also reports that nearly 90% of online shoppers have abandoned at least one shopping cart, and many analysts predict that abandonment will be at an all-time high this year.

So why are all these shoppers bailing before they make a purchase? The number one reason is shipping costs. According to a 2011 survey by comScore, nearly half of all online shoppers abandon their shopping cart because shipping and handling is too high.

Most online sellers can't afford to offer free shipping on all orders, at least not without making up for the cost somewhere else. But what sellers can do, regardless of whether or not they offer free shipping, is be transparent about shipping costs from the start in order to better manage buyer expectations.

Let consumers know as early as possible what the total order costs will be, with shipping and handling included. For example, if you offer flat-rate shipping on all orders within the contiguous United States, that could be something you promote site-wide, notifying buyers immediately when they land on your website. If you calculate shipping based on each order, highlight the total costs as soon as you have the details necessary, rather than waiting until the final stage of checkout.

Not only is this a good idea with your own eCommerce website, but if you sell on other retail sites, such as eBay, it is also recommended to be upfront with shipping costs. If sellers aren't upfront, they may get less than favorable treatment from those retail sites, and their product listings may get pushed below a competitor's.

A survey conducted by comScore revealed that the number of shopping carts abandoned could be reduced by as much as 40%, if sellers were simply upfront with their shipping and handling costs. This level of transparency creates a positive user experience, which is why retail websites like eBay encourage it, and it will ultimately help you to minimize cart abandonment and maximize your online sales.