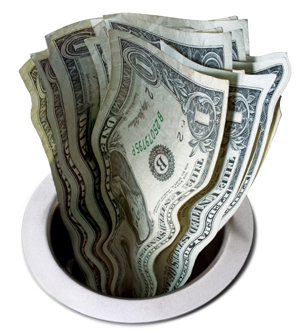 In the world of eCommerce order fulfillment, "minimums" is something you occasionally hear about. It's also something that we frequently get asked about by online sellers considering our fulfillment services, so we thought it'd be a good topic to cover here.
Defining "Minimums"
First off, what are minimums? Well, minimums can refer to order volume, storage levels, ongoing fees, or a combination of the three.

Let's start with order volume. If you're an online retailer that's considering using an outsourced provider for order fulfillment, there's a good chance you'll run into companies that require a specific level of order volume in order to work with them. For instance, you may have to ship a minimum of 500 orders per month to work with certain fulfillment companies.

Next on the list is storage levels. You may also find that certain fulfillment providers will charge you a minimum fee for storage, even if your inventory doesn't fill up all of the space that you're charged for. As an example, you may have to pay for a minimum of one full pallet's worth of storage space, even if your product only takes up half a pallet. To learn more about this topic, check out our post on how fulfillment storage fees work.

Lastly, you may come across minimum monthly fees when talking with some fulfillment houses. For instance, you may have a minimum monthly bill of $1,000. This means that, regardless of how little order volume you do in any given month, or how little storage space you need, you could have a sizeable bill to pay. Depending on your order volume, those minimum fees may completely destroy your profit margin or even put your business in the red during some months.
So…Do You Have Minimums at eFulfillment Service?
So now we finally get to the answer. And that answer is no, we do not have any type of minimum requirements at eFulfillment Service (EFS). No minimum order requirements. No minimum storage fees. And no minimum billing. On top of that, we don't have any setup fees or long-term contracts.

At EFS, we believe that outsourced fulfillment can be a big advantage for online sellers. It frees up time for business owners and their teams to focus on marketing, product sourcing, and other things to help increase sales and growth their businesses. It can transform fixed costs, such as warehouse rent and full-time labor, to a variable pricing model. And it allows sellers to hand the reigns over to a company that is an expert in warehouse management and order fulfillment.

But to truly deliver each of these advantages, outsourced providers need to offer flexibility, which is why, at eFulfillment Service, our mission has always been to make eCommerce order fulfillment simple, transparent, and accommodating for all types of sellers, big or small.

If you're considering outsourced fulfillment and are looking for a partner that truly scales with your business, even when things slow down, then let's chat. We'd love to help take your business to the next level!