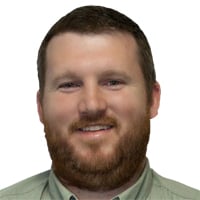 eFulfillment Service (EFS), a leading eCommerce fulfillment company, today announced that Kurt Brown has been promoted to the position of Technology & Operations Engineering Director.

Brown, an expert in technology and process improvement and innovation, has been with eFulfillment Service since early 2011 and has been responsible for developing and overseeing many of the company's resource planning and information management systems.

"For nearly two years, Kurt has demonstrated impressive drive and leadership," said John Lindberg, President of eFulfillment Service. "He brings a truly unique skill set to this new position, and we're thrilled to have him at the helm of this department, one aimed at further emphasizing the quality of service that we provide to our clients."

As Technology & Operations Engineering Director, Brown will play a significant role in the development and implementation of the company's short- and long-term vision for process and technology improvement. Brown will be responsible for advancing the operational effectiveness within multiple departments at eFulfillment Service, while also evaluating the company's ongoing technology needs in order to facilitate continued efficiencies and cost reductions.

"I am honored and excited to accept this new role at eFulfillment Service," says Brown. "At EFS, we're constantly looking for new ways to make things better, faster and more efficient for us and our clients. I look forward to the challenges ahead, and the opportunity to ultimately build on the company's reputation as a trusted industry leader."

Prior to joining eFulfillment Service, Brown held multiple retail management positions, has worked as a consultant for a major media company, and has been responsible for supervising a department of IT specialists for a leading technical help desk and sales support provider.

We want to say congratulations to Kurt, and we wish him the best in his new role!