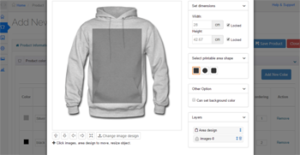 Order fulfillment can be a real challenge. Apparel sellers often have to deal with short product cycles, numerous SKUs, and a more difficult time managing their inventory.
At eFulfillment Service, we handle warehousing and order fulfillment for apparel sellers, as well as those with promotional goods (often referred to as "merch"), so we know these challenges well.
Here are some of the things that make order fulfillment a bit of a challenge for apparel and merch sellers, along with some related tips.
High SKU Counts
Let's say you sell one t-shirt design and you offer that design in five different colors and five different sizes. Now, all of the sudden, for one design, you have 25 different products, or stock-keeping units (SKUs).
This is the theme with apparel and footwear sellers. The SKU counts add up very quickly, and it's a bit of a necessary evil in order to carry the stock required to satisfy all of your customers with varying color preferences and body sizes.
When it comes to warehousing and order fulfillment, here are a couple of challenges associated with high SKU counts….
1. All of that inventory has to be managed.
Generally speaking, with a high number of SKUs, it's more challenging to manage the inventory, which includes sourcing, warehousing, restocking, and sales forecasting. It's not necessarily more difficult, just more time-consuming, so you have to ask yourself where to draw the line.
Ultimately, as a clothing seller, you're going to have some SKUs that just don't sell, whether it's because it's an unpopular design, or maybe an unpopular size or color variation. That's true with any ecommerce merchant, but it's generally worse with apparel sellers. As mentioned, though, keeping a range of colors and sizes in stock is a common practice as sellers don't want to miss out on a sale because they don't have that t-shirt in, say, a green XXL.
Tip #1:
With many of our apparel clients, we're seeing more of them re-evaluate the list of SKUs and, in some cases, start to reduce their SKU count. Their strategy may be to combine our order fulfillment services with drop shipping services for slower-moving stock (more on that below), or they may simply be discontinuing certain styles, colors and/or sizes, with the most common practice being to limit the number of colors.
As an apparel seller, it's especially important to evaluate your product sales history to identify not just the particular styles that aren't selling, but also looking for trends across your entire catalog relative to particular sizes and colors that move more slowly. If you see one, you may be able to trim some fat across many of your designs to reduce your SKU count and associated warehousing/distribution costs.
Regardless of how much fat you trip relative to your SKU count, if you use a 3PL like eFulfillment Service, it will be important to find a fulfillment partner that does not penalize you for high SKU counts, meaning 3PLs that either have SKU management fees, or those that hit you with long-term storage fees if your product doesn't move fast enough, as those two fees will quickly eat into your margins.
2. A large number of SKUs makes it difficult to split your inventory.
At some point, many ecommerce sellers want or need to keep stock in multiple distribution centers. This may be so they can be closer to their end customers and reduce shipping times, or they may be forced to do so given certain wholesale or retail partners they work with.
With apparel and merch sellers (or any seller with a high number of SKUs, for that matter), it often doesn't make sense to split inventory, as the numbers don't make sense. For instance, let's say you have a specific t-shirt, and you have four of them in a blue XL. If you're looking to stock that in two U.S. warehouses, you're now going to have to pay added inbound shipping costs to get that stock to two locations. Additionally, the warehousing costs may wind up being more, and you may have added tax issues by having a nexus in multiple states.
If you have a low number of SKU but you have a high number of units per SKU, then splitting inventory generally makes more sense (depending on the order volume and product weight). But, with a high number of SKUs and a low number of units per SKU (like most apparel sellers), splitting inventory is typically not viable.
Tip #2:
Because splitting inventory may not work for apparel sellers, it's advantageous for them to find a fulfillment center that is centrally located between all of their end customers. This way, the average transit time will be reduced, and in instances when the packages are a little heavier and shipping zones come into play, a central location will also reduce the shipping zone average and, thus, the average shipping cost.
Short Product Cycles
Clothing and footwear are notorious for relatively short product cycles, which can make inventory management even trickier for sellers.
In addition to managing hundreds or thousands of SKUs they already have in stock, apparel sellers are often in a continuous cycle of inventory sourcing, as they're trying to find and test the latest styles to keep things fresh and maintain their market share.
From a warehousing and order fulfillment standpoint, this can also be tricky, as sellers are not only rotating old stock for new stock among existing SKUs, they're also frequently adding new SKUs to the mix while simultaneously getting rid of obsolete stock.
Tip #3:
Just as inventory management can be challenging for apparel sellers, it can also be tricky for your order fulfillment operation.
When handling order fulfillment in-house, apparel sellers often have their own unique way of doing things, from the types of shelving they use, to the way they slot and label merchandise, to the packaging they use for shipping. Additionally, the warehousing and distribution staff are generally in the loop when fulfillment's done in-house, as internal communication comes more naturally.
When clothing and merch sellers look to outsource their order fulfillment, the way they were doing things often goes out the window, at least to some extent. For instance, in working with a 3PL, you may have to accept a bit more variance with check-in times for merchandise. You may not be able to use the same packaging you were using before. You may have to adapt to new software and a new method of communication with your distribution team. You may have to take on a new method for quality assuring your products.
While there may be a lot of newness when outsourcing your order fulfillment, sellers do it for a reason, which is generally to reduce overhead and free up time for other things. When going down this road, it's important to find a 3PL that is accustomed to working with apparel/merch and some of the unique aspects that go along with it, including a high number of SKUs, frequent changing of stock, working with several suppliers, the need to prep and polybag merchandise, as well as the need to deal with a higher rate of returns.
High Rate of Returns
Handling returned orders is costly. To help avoid them, apparel sellers are constantly trying new things to reduce the number of returns, from adding new photos and in-depth product descriptions, to sizing charts that include tips on how to measure your body, to apps that will actually tell you your measurements once you upload a photo or two.
While some apparel sellers try hard to avoid returns, some actually encourage them by having consumers order multiple sizes and return the ones that don't fit. This can be done with one-off purchases, or it can be part of an ongoing subscription model, one in which the consumer gets a package every month with products that match their preferences, and they return what they don't want.
The bottom line is, apparel and footwear merchants will always have to deal with a higher-than-average rate of returns for online purchases. And, because big retailers are setting the bar, in order to compete in the marketplace, apparel sellers of all sizes are having to offer flexible returns policies that generally include free return shipping.
Tip #4:
Make sure you have a liberal returns policy, one that lets consumers return products for up to 60 or 90 days, as studies show that, the longer someone has something, the more attached they become to it.
It's also important to gather data and segment your customers, just as the big apparel retailers do. There are a range of tools out there that allow sellers to easily gather data on who's returning merchandise, and why. For instance, TypeForm is a tool that makes it easy for customers to initiate a return, while also providing feedback to the seller on why the product is being returned. Tools like this will allow apparel and footwear merchants to identify trends as well as specific customers that have a higher-than-average number of returns, and market accordingly.
From an order fulfillment standpoint, apparel and merch sellers need to establish an efficient, cost-effective returns process. This includes the right tools to automate as much of the process as possible, while also communicating with both customers and your warehouse as to when returned orders are coming and when they've been received and processed.
If sellers are using an outsourced order fulfillment company, then it's important to identify processing turnaround times for returned orders, inspection and re-packaging practices, and the system and alerts used to communicate returns statuses with you and your customer.
Drop Shipping as an Alternative?
Given the strategies and requirements of the ecommerce apparel industry, it is common for apparel retailers to consider "drop shipping" as an order fulfillment strategy.
With drop shipping, the orders are sent directly by the sellers' suppliers. In some cases, the goods are actually manufactured to order and then the orders are shipped after that, and, in other cases, the supplier may have excess stock that they can pick and pack from as the orders come in. The latter is less common, and typically, with drop shipping, products are manufactured per order.
As with anything, there are benefits and drawbacks to a drop shipping strategy. A big benefit is that sellers don't need to purchase or carry large amounts of inventory, so the barriers to entry are a bit smaller from that standpoint. The downside, however, is that turnaround times are typically longer in terms of getting the orders out the door, and sellers are often forced to work with many suppliers if they're trying to adopt a pure drop ship model, as not all suppliers will drop ship, or they'll only drop ship a portion of what the merchant needs.
As an order fulfillment company that stocks product for apparel sellers, we are, of course, big advocates of warehousing products to improve speed to customer. However, that said, we understand the advantages of drop shipping in certain situations, and we are seeing a lot of apparel sellers use a hybrid approach, meaning they'll drop ship to test new products or those that sell less frequently, and will buy in bulk and stock their faster-moving items.
Shopping online for apparel is growing substantially, and it's an industry that will never go away. To build a brand and stay competitive, online retailers need to find flexible 3PL partners that can meet stringent requirements, and quickly adapt in an ever-changing marketplace.