By Guest Blogger, Lynn Sweet, AMZ Finder
Note from eFulfillment Service: We invite our partners to write for our blog, introducing our audience to new ideas, tips, advice and different points of view. AMZFinder has been a valuable resource for the ecommerce industry.
Finding marketable products is one of your biggest challenges as an Amazon seller. If you're searching for new items to add to your store, knowing which are the Amazon trending products can help.
It's easy to understand, though, that trends come and go. If you want to expand your offer this year, we found out which are the Amazon trending products in 2019.
What Are the Trends on Amazon in 2019?
Finding profitable products could seem overly complicated. While the process requires a lot of attention, studying the trends can give you clear indications of which items sell better.
In 2019, the top three trending categories are:
Health & Household
Electronics
Toys & Games
Tips to Finding Trending eCommerce Products
Follow the easy steps below to research what will work for your business.
Make the most of Amazon's website: The easiest way to find hot-selling products is by checking what sells best on Amazon. Browse the website and look for search box suggestions to see what people are looking for, identify the best sellers, and also check those beneficial sections such as Mover & Shaker and Amazon Hot New Releases page to see what products have gained popularity and which have risen in trends.
Refer to other shopping websites: Another nice trick is to check the hot items on other popular shopping websites. If they are selling well elsewhere, chances are they will sell on Amazon too.
Make use of product searching tools: If you don't want to lose too much time browsing Amazon and other websites, you could use tools such as Google trends and other product searching tools.
Keep in touch with social media platforms. In today's world, things are changing fast and we have to keep in touch with what is going on. New trending things are being updated and shared on media, that is how we can learn and see through many things through social media and get excellent sources of Amazon inspiration.
Draw inspiration from daily life or troubles: Another way to find trending products is by identifying daily life needs or troubles. Find out what people need and what the market's missing, and create a product to cover that need.
Best-Selling Items on 2019 Prime Day
A good way to identify best-selling items and trending products is by looking at what happened on Prime Day. In 2019, Prime Day ran two days, July 15 and 16, bringing Prime members deep discounts on selected items. This year's best-sellers are part of the tech and e-book category. Prime members bought Kindle alongside Kindle unlimited membership subscriptions, Amazon's Fire TV stick with Alexa voice remote as well as the 4K version of the same remote, Amazon Music Unlimited membership subscriptions, and the Amazon Echo Dot.
Innovative gadgets, such as the LifeStraw personal water filter for hiking and camping, were also on top. Personal care and beauty items, including Crest's 3D Whitestrips Whitening Kit for teeth, topped the market on Prime Day, scoring important sales.
Household gadgets, and above all, Dyson and robotic vacuum cleaners, electric cooking pots, video doorbells, and rapid egg cookers were other hot-selling items that could inspire your product research.
 To help you with your product search, we put together this list of 10 trending items that could help you grow your business.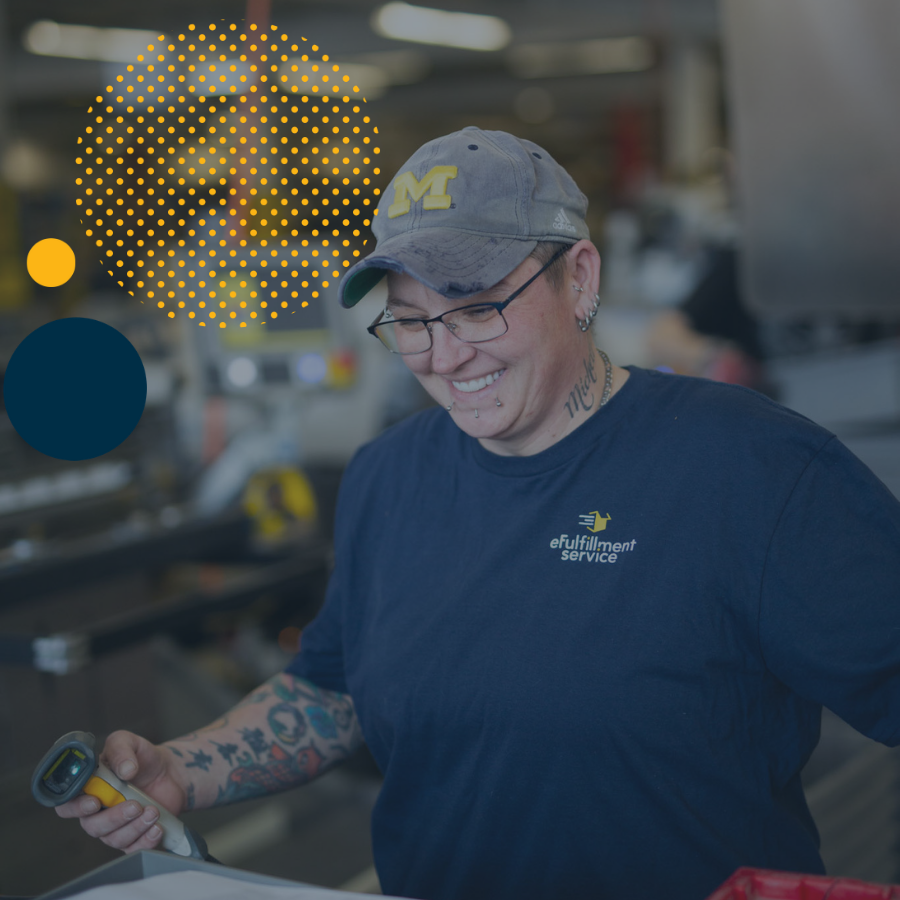 Top 10 Trending Items Recommendation
1. Crest Complete Whitening + Scope Toothpaste
Personal care items are undoubtedly on the "crest" of a wave. People also love bundles, so a value pack of whitening toothpaste could become your next best-selling item. With over 1,000 reviews on Amazon and a rating of 4.6 stars, this is a great choice in the Health & Household category.
2. L'il Critters Kids Fiber Gummy Bears Supplement
Another trending item in the same category is the L'il Critters fiber supplement. We all know that parents want the best for their kids; that's why this item works as a sweet treat. It has over 500 positive reviews and an overall rating of 4.6 stars, just what parents need to trust and buy the product.
3. Digital Body Weight Bathroom Scale
Health-related electronics are also in trend this year; such as this bathroom scale. It comes in two variants suitable for people up to 400 or 440lbs, and it's been rated by over 9,300 people. With 4.5 stars, the product enjoys an excellent reputation, and it could be a great addition to your catalog.
4. 3 Packs Screen Protector Compatible Fitbit Versa
Fitbit Versa is one of the most popular fitness trackers on the market, and accessories for it are selling fast. Such as these screen protectors. Because every fitness aficionado knows that even Gorilla glass is easy to scratch while training. This protector is made from crystal clear material that won't hinder the use of the smartwatch. It has 4.5 stars, and it has been reviewed by over 600 customers.
5. Safety & Security Dash Board CamerasIn trend are also those items designed for our safety and security. Thought for the car, mini dashboard camera recorders are a great hit. People can use them to record their journey, detect collisions, and help you monitor your car when it's parked. It's been positively judged by almost 200 customers and rated 4.6 stars.
6. Wall Mount 3-Outlets with 3 USB Ports
The secret to find trending products is identifying people's needs. In today's technological world, everyone needs more wall outlets and USB ports, either at home or at the office. A popular item is this model from HuntKey. One of its bestselling points is the nightlight that keeps the area lit when it's dark. It has almost 500 reviews on Amazon and a rating of 4.4 stars.
7. Peg Board Toddler Stacking Toys
Toys and games are undoubtedly a great choice if you're looking for profitable products. Parents, nurseries, and even schools buy thousands of educational toys for youngsters every year. In 2019, one of the best-selling items was this pegboard toddler stacking toy. It ranked so well that it's an Amazon Choice product with more than 180 reviews and 4.5 stars rating.
8. Magnetic Tiles Building Blocks
Magnetic tiles building blocks are also extremely popular. A top-trending item for both sellers and shoppers. It's suitable for toddlers, preschoolers, and even older kids; that's great news for you, as the product has higher margins. This particular model has been reviewed over 200 times, and it's rated 4.4 stars by its users.
9. DIY Slime Kit for Girls and Boys
Another product that hit the trends this year is the Slime Kit for boys and girls. These are fun, educational toys judged positively by over 150 consumers. This is also one of the best-rated items in the Toys & Games category, boasting 4.8 stars.
10. Jenga Classic Game
Entertaining for kids and adults alike, the classic Jenga game is a winner. It's a Best Seller on Amazon, it has over 4,000 reviews and enjoys a rating of 4.8 stars. Undoubtedly, one of the hottest products to add to your catalog this year.
The way to success on Amazon is identifying profitable products. There are many ways to do that, but following the trends is a sure way to success. We hope this article can help you find the Amazon trending products in 2019, so you can minimize risks and grow your business.
The AMZFinder Feedback Request System is a free and efficient Amazon seller tool that can help Amazon sellers receive more positive reviews, optimize listing rankings and boost sales by sending feedback request emails to customers. Also check out the AMZFinder blog for articles and resources.