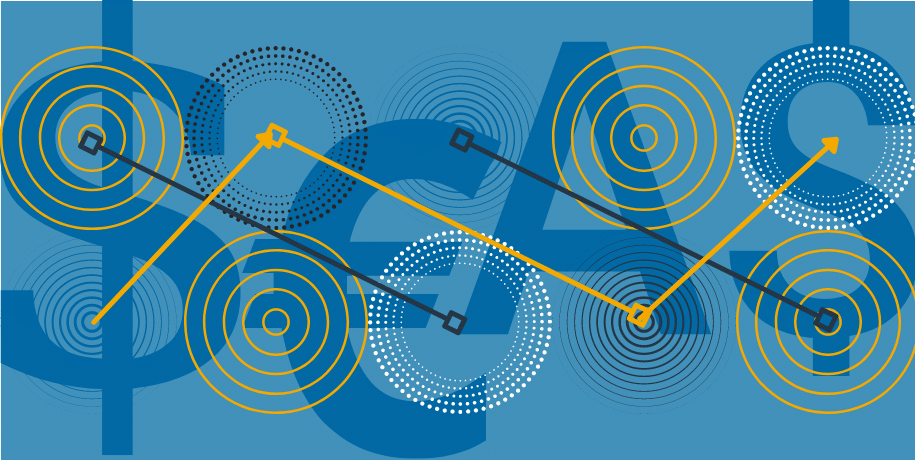 FBA Prep Tips for Internet Sellers, How to Leverage Multi-Channels on Prime Days & More
Note: 2022 Amazon Prime Days Dates Updated March, 2022
Ecommerce merchants and especially Amazon sellers can add Prime Day to internet sales volume peak seasons, just like the holiday gift-buying season. Amazon's Prime Days sales in 2020 reached $10.4 billion, surpassing Cyber Monday at $9.42 billion and Black Friday at $7.43 billion—and those Prime Days totals don't include other marketplace platforms like Walmart, who also participate by baiting shoppers with deals during the same timeframe.
In 2021, online orders during Prime Days exceeded previous records, and even topped sales from the single dates of the Turkey Five, or the 5 shopping days from Thanksgiving to Cyber Monday of previous years, hitting an estimated $11.19 (DigitalCommerce360) billion, up at least 7% over the previous October 2020 Prime Days total. 
Forbes Magazine reports these Amazon Prime Day stats—important data for ecommerce merchants, who should start planning months in advance, in order to take advantage of the shopping frenzy:
Prime Day is important to small and medium sized businesses (SMBs) as well. In a 2020 recap, Amazon reported that SMBs earned $3.5 billion in Prime Day sales, up 60% from 2019. Amazon continues to support SMBs with promotions, like the spend $10 to get $10 off with smaller sellers, a promotion that ran in both 2020 and 2021.

 

As many as 64% of shoppers plan to shop Amazon on Prime day in recent years.

 

Other marketplaces like Google Shopping, Walmart and Target are important during Prime Day, as 1 in 3 consumers expect to shop those marketplaces.

 

Almost 60% of shoppers price check one marketplace against another.

 
Typically, online retailers have ranked holidays in importance by internet sales volume, putting the holiday gift buying season first (online sales volume estimates for 2020 range from $202.5 billion to $218.4 billion), followed by Mother's Day ($25 billion in 2020) and Valentine's Day ($21.8 billion in 2021). As Prime Days expand influence to other marketplaces, successful ecommerce merchants are planning for Prime Days, using the same best practices they use for these traditional online sales events. 
The Top Tips for Sellers Preparing for Amazon Prime Days
These best practices for ecommerce merchants help sellers maximize sales and profits during Amazon Prime Days, which have become a pinnacle sales event, like other holidays. 
Ecommerce Definition: Amazon Prime Day: The definition of Amazon Prime Day has expanded beyond one day and one marketplace (Amazon), to be a summer online sales season of two or more days started by Amazon and adopted by major internet retailers and marketplaces, like Target, Kohl's, Walmart and others. Online sellers should prepare to take advantage of the high volume sales opportunity by working with a professional fulfillment center providing FBA Prep services and fulfilling consumer orders on other marketplaces as well.
When is Amazon Prime Day? 
Amazon Prime Day 2022—predicted to be July, 2022, possibly starting July 11 or July 18, 2022

Amazon Prime Day 2021—June 21 & June 22, 2021

Amazon Prime Day 2020—October 13 & 14, 2020
1. Approach Prime Day as a Multi-Channel Merchant, Leveraging the Full Online Marketplace
It sounds counter-intuitive, but savvy internet retailers prepare for Prime Day by being available on several marketplaces. Bearing in mind that consumers are price checking one marketplace against another, use the differences in marketplace profitability to your advantage. 
For example, ecommerce merchants can funnel consumers from a low-margin marketplace to a higher-margin marketplace by discounting the product on the more profitable site. Don't overdo this strategy and give all your margin away in the discount. But do make sure that your feed management rules are in place to capitalize on the better marketplaces, and that your inventory is available. 
Similarly, tune your feed management system to remove low-inventory products from sale before you get out-of-stock penalties to your Amazon Seller Rating. 
Align your promotions, like your pay-per-click campaigns (PPC), marketing tools on each marketplace like sponsored listings and re-marketing campaigns to favor your high margin marketplaces. 
Ecommerce Definition: Amazon Seller Rating: The definition of Amazon Seller Rating is a numerical score of 0 to 100, with 100 being a perfect score. The score takes into account many factors, including but not limited to shipping time, order cancellations, chargebacks, customer inquiries, feedback and A-to-Z claims.
Additionally, your pre-fulfillment cancellation rate will affect your score, so don't sell a product you don't have. Work with a professional fulfillment center that provides you with FBA Prep services and an easily integrated software, providing real-time data on your inventory status across all your marketplaces.
A professional fulfillment center, like eFulfillment Service, ships inventory to Amazon according to its complicated regulations. That way, you refresh your FBA inventory on-time. And it's received quickly, and not waylaid because it failed to meet Amazon rules. Having effective inventory software means you won't sell products you don't have, regardless of the number of shopping carts drawing products from your fulfillment center.
2. Prepare Your Inventory for Prime Day 2022 With FBA Prep Services
Use a professional fulfillment partner to make sure your Amazon inventory is properly prepared. If you're fulfilling your FBA orders yourself, make sure you're following Amazon regulations to the letter, including:
Using acceptable dunnage
Label placement
ASIN, Amazon Standard Identification Number, bar coding
Carton and poly bag size requirements
Proper suffocation warnings on plastic packaging
What happens if you don't follow Amazon regulations for restocking inventory before Prime Day?
At the minimum, your inventory will be placed in the red zone, where non-compliant inventory is manually handled. That delays your products from being added to your inventory. If you are out-of-stock, then not only will you miss sales, your product will be listed as inactive and your Amazon seller rating could be negatively affected.
Using a professional fulfillment partner, like eFulfillment Service, means your inventory arrives according to best practices, following Amazon's regulations. You won't have to keep up-to-date with rules, like the when Amazon reduced acceptable carton sizes by 2 inches. Your FBA Prep service provider adopts those changes easily, so you can focus on building your business.
Ecommerce Definition: FBA Prep Service: FBA Prep Service is defined as a service provided by the best fulfillment centers, to help ecommerce merchants work with Amazon, by replenishing the inventory at Amazon. Professional fulfillment centers prep shipments to Amazon meeting Amazon's complicated rules. Having a 3PL (third party logistics) provider store inventory and prepare shipments to restock inventory held by Amazon will save internet retailers from:
Exorbitant inventory overage fees

Long-term storage fees

Inventory removal fees
The best fulfillment companies, like eFulfillment Service, provide Amazon just enough inventory to meet 90 days of sales on Amazon's platform, holding the balance of inventory in a fulfillment warehouse. In addition to Amazon, your ecommerce order fulfillment partner will also work with other platforms including Walmart, eBay, Etsy and your own website to facilitate consumer order delivery regardless of where the online order occurs. 
3. Leverage Your Customers to Get Sales Before Prime Day
To make sure your customers spend their money with you, have a pre-Prime Day sale, using all your promotional tools to reach your current customers and prospects before they spend their money on something else, somewhere else. 
Run a pre-Prime Day marketing campaign via: 
Email marketing to your current client base offering promotions to these customers.
Tune up your PPC campaigns to offer deals before Prime Day starts.

 

Leverage all your Amazon promotion options to get your prospects attention before the marketplace gets too busy to get anyone's attention.

 
If your product is consumable, but shelf-stable, consider bundling several months supply together and offering a discount. The goal is to keep shoppers from trying a competitor during Prime Days. Your fulfillment center can kit the items together in advance of Prime Day. Then offer those as a separate ASIN or SKU on Amazon or other platform. Pre-promoting those deals to your current customer base may keep them out of the market for the product, protecting your relationship. 
4. Maximize Your Organic Optimization & Promotion Campaigns for Prime Days
Every online marketplace sales platform offers two ways to reach buyers on the platform, and you'll want to analyze and adjust them all in advance of Prime Day:
Reach online shoppers organically, using well-written product descriptions and specifications, using keywords your customers use to find the product in the marketplace search tools. Additionally, some online platforms will use performance metrics, like sales history and inventory stability to promote or repress sellers in the search results presented to shoppers.
Prioritizing your best-selling online SKUs, check titles, bullets and descriptions to make sure they are updated, accurate and using valuable keywords.

Double check product categories.
Provide how-to-use instructions.
Provide every possible product dimension.
Outline all materials or ingredients that make up your products.
Include warranty information.

Review your images to show colors, features and usage images.
Reach online shoppers with paid promotions, purchasing sponsored listings and other paid promotions, using data to guide your buying.
Research shows that consumers look for deals on more expensive items during the Prime Day sales season, so analyze your paid promotions supporting more expensive SKUs and look at bundling products to increase shopping cart averages.
Because everyone is using paid promotion options, you may discover that your pay-per-click rates have increased. But the increased conversion rates should offset higher-priced clicks—people are shopping with purpose. So if a shopper clicks,  they are more likely to convert before Prime Days are over.
Consider developing landing pages, where the marketplace platforms support your brand. You'll be able to highlight your special offers and products.
Keep an eye on your paid advertising budget throughout the season. Because of the additional market-wide online shopping activity, you may deplete your paid promotion budgets more quickly, and once you run out, you are invisible.
Like having professional help for FBA Prep services, consider hiring professional marketers to advise you on which paid options are right for your brand.
5. Prepare Your Customer Service Dept. For Prime Day Season
No matter how well you've written your product definitions and provided informative images, some prospective customers will have questions. Make sure someone is available to monitor those questions and ready to provide answers.
A robust product review, ahead of Prime Day season, will help your team anticipate common questions. Expect prospects to miss information you've already provided in the product description or product information sections. Develop some canned answers to have at the ready, to speed your response times. 
Additional sales during Prime Days may also mean additional returns or customer inquiries. If your team is staffed up for the additional volume, you'll be able to maintain your customer service standards. 
Other marketplaces including Walmart, Target, Kohl's and others will capitalize on the Prime Day internet buying frenzy with similar promotions and sales. Again, a professional fulfillment center is a beneficial partner during Prime Day Sales, staffing up to manage increased online order volume across the marketplaces, so you can focus on promotions and customer service. 
Inside Amazon's Prime Day
by Drew Boggemes, eFulfillment Service Communications Coordinator
For consumers worldwide, Prime Days are a mad dash of deals on all kinds of products across the Amazon platform. But, for those working in the company's numerous fulfillment centers, Prime Days last an entire week. During this time, the warehouses surge with a frenzy of orders needing to be filled.
I worked in one such facility and saw the chaos of Prime Week firsthand. For several weeks leading up to the main event, managers mentally prepped their teams for the increased workload and extra hours – a bit like football coaches readying their players for a big game. In fact, the whole fulfillment center was run as if it were a high school during spirit week. At Amazon, each of its numerous locations is given a team name, complete with logos and swag. Throughout Prime Week, the hundreds of people that make up these workforces are rallied as a single unit, with common goals, and a competitive attitude. This approach shifts the focus away from long days of seemingly endless orders, and is meant to get individuals personally charged about the company's success.
6. Get Ready to Have a Little Fun on Prime Days
Make Prime Day a Game
Using the previous Prime Day sales season performance as a guide, set up some goals for your team. And when they hit them, provide a bonus to make the additional work more fun.
While cash and paid time off are always good, provide a few visible awards, so that your team sees evidence of that success all year long. 
Schedule Treats and Breaks
Leverage your "esprit de corps" with "I survived Prime Day" t-shirts, coffee cups or other team-oriented fun to embrace the idea that team is ready to handle Prime Day volumes.
Some companies set up spirit days or special lunches to make things easier on the team. Snacks and drinks go a long way to helping your team to keep smiling on these high-volume days. 
Amazon constantly runs metrics on orders fulfilled. Every day featured a leaderboard, updated hourly, pitting pickers and packers and stowers against each other. There were also external contests, between fulfillment centers throughout Amazon's various regional networks, celebrating the facilities with the best stats. Certain people thrived in this heated environment, though some seemed to falter. In order to ensure that everyone was present, regardless of their level of team spirit, a cash bonus was attached to perfect attendance. Just for clocking in and out, on time, across all shifts scheduled during Prime Week, employees received a boost to their next pay check.
In addition to a sense of competition, the company maintained an atmosphere of fun and levity. Each day of Prime Week had a theme: people were invited to wear pajamas one day, and a jersey showing off their favorite pro sports team the next. A mascot in full costume danced across the various floors, accompanied by thumping music and lights. Managers handed out snacks and drinks. Every aspect of Prime Week seemed centered around sustaining morale.