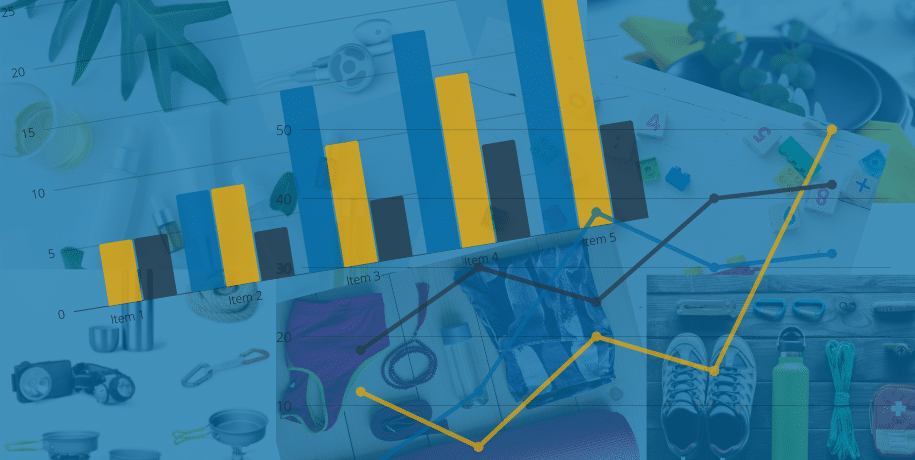 By Guest Blogger, Lynn Sweet, AMZ Finder
Note from eFulfillment Service: We invite our partners to write for our blog, introducing our audience to new ideas, tips, advice and different points of view. AMZFinder has been a valuable resource for the ecommerce industry.
As an internet retailer, it's incredibly important to keep up with the latest product trends and forecasts in order to stay ahead. This challenge has been particularly true over the year when the COVID-19 pandemic saw more people shopping online than ever before. Additionally, the pandemic inspired lifestyle changes that are outlasting the influence of COVID.
Now that 2021 is firmly underway, we take a look at some of the trends that ecommerce merchants using the Amazon marketplace should be aware of now, as they approach the holidays and in their planning for 2022.
Online Product Trends for 2021 on the Amazon Marketplace
During the pandemic, sales of some items on Amazon have experienced a downturn; in particular, internet sales associated with travel such as clothing and luggage. Online lipstick sales fell through the floor, showing the worst drop of any product category on Amazon—after all, lipstick customers were all wearing masks.
Watch for online sales of those items to begin to pick up as vaccines allow travel to resume for the summer, and mask-mandates are dismissed, encouraging lipstick sales again.
Similarly, some selling categories on Amazon have enjoyed significantly increased internet sales and are set to continue to sell well for the foreseeable future. One of these successful categories is that of home office products.
Since the beginning of the pandemic, around 40% of employed adults in the USA have switched to remote working; which means that a large number of these people needed to purchase items which would allow them to maintain productivity and remain healthy while working from home.
According to online sales product research data, here are some necessary and popular internet product categories in for 2021:
Healthcare & Medical Supplies
Kitchen Supplies
Groceries
Home & Office Products
Indoor & Sports
Popular Online Products To Watch As Buyers Adapt to Post Pandemic Lifestyle Changes
Download The Complete Guide to FBA Prep Service
Download our free Amazon FBA Prep Service Whitepaper to learn more about penalties, fees, risks, and best practices associated with Fulfillment by Amazon.
Following are some products that have had exceptional popularity to date, that may see some diminishing sales as the COVID-19 vaccines stem the spread:
Outdoor recreation – With summer plans in flux, many families banked on outdoor entertainment for 2021's summer season, making a bicycle purchase the new unicorn. Other trending items include camping gear, backyard equipment like trampolines, outdoor tableware and pools, and water sports gear like kayaks and paddle boards. All the clothing and small stuff that goes with it is hot too: running shoes, hiking boots, life jackets, fishing vests, sun hats, golf shirts and clubs, etc. Once inventories catch up, and COVID's effect on online buying habits dissipates, these items may return to pre-pandemic levels.
Face masks – As vaccines take over, wearing of face masks is diminishing, except where the Delta variant is thriving. Amazon sellers had risen to the challenge with more than 50,000 items available for sale, including the best-selling EcoGuard 3 ply disposable mask. There are some additional popular necessaries such as liquid hand soap, disposable gloves and forehead thermometers, that may still be popular, but probably won't have the pinnacle of sales.
Canned food – At the beginning of the pandemic, we all heard the stories about people panic buying and leaving supermarket shelves empty. Many people got around this problem by stocking up online with canned foods such as Starkist tuna chunks which can be used in recipes or the ubiquitous tuna sandwich. Will consumers support the comfort food recipes of their past moving forward? 
Desks – When moving to remote working, many employees attempted to work from the couch or kitchen table, however, this is certainly not ideal as a professional working environment. As a result, Amazon—and every other ecommerce marketplace like Walmart, Wayfair, and even eBay— saw a surge in the sale of desks. These ranged from full-sized desks suitable for a home office to wall mounted, foldaway versions to be installed in a living room.  During this time, Amazon's best-selling desk was the CubiCubi Study Computer Desk in rustic brown which is available in a number of different sizes for convenience.
Office Chairs – When making the switch to working from home, a lot of employees quickly realized that using a stool or armchair instead of a proper office desk led to back pain and posture issues. Many of these employees headed over to Amazon in order to buy themselves a more comfortable chair and chair cushion. During the pandemic, Amazon enjoyed record sales of office chairs and the most popular item was the Furmax Office Mid Back Swivel Lumbar Ergonomic Mesh Chair designed to help improve posture and avoid back pain.
Air Purifiers – Spending huge amounts of time in a stuffy office can make us feel sluggish and fatigued, particularly at the moment when the weather prohibits the opening of windows. A lot of workers have found the solution to this problem in the purchase of a portable air purifier to help them breathe more easily while hard at work. These can be really useful in providing a more comfortable working atmosphere and, as such, have been flying off warehouse shelves with the best-selling item being the LEVOIR AIr Purifier For Home which is small and compact enough to sit on a desk or shelf.
Rubber dumbbells – Fitness is still trending and, during this time, rubber dumbbells are really affordable and compact enough to store away neatly when not in use.  Other fitness-related items such as yoga mats and fitness trackers are also hot choices in customers' online shopping cart.
As work-from-home moves from a temporary fix, to a more permanent lifestyle, many consumers may upgrade work-from-home office fixtures purchased during the pandemic, encouraging future internet sales of well-designed and high-quality home office products.  
Profitable Online Product Trends in 2021
While it's been more than a year since COVID-19 began sweeping across the globe, some things remain the same – and that includes the product categories on Amazon which continue to go great guns in terms of sales.
8 Profitable Product Categories for Online Products in 2021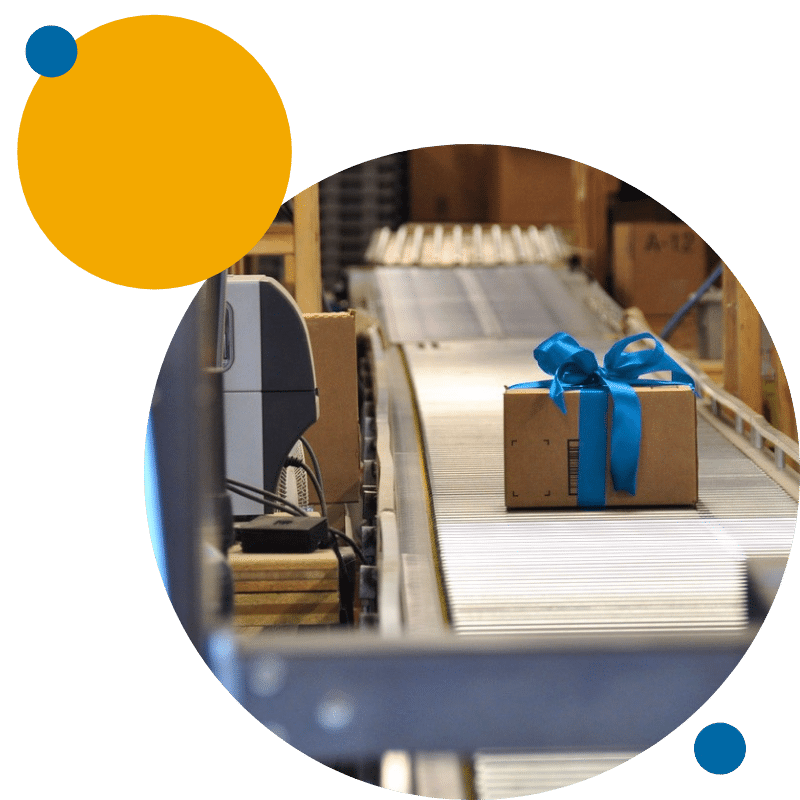 1. Electronics Will Continue To Be A Profitable Online Category
Putting aside remote working, we've all been spending more time at home and, this has resulted in a surge in sales of electronics.
As well as home entertainment systems, popular items include Bluetooth Headphones, Phone Tripods, and Amazon Alexa and gaming systems.
Amazon has always been a go-to store for the purchase of affordable tech and, forecasts show that these increased sales are set to continue well into 2021.
2. "Quarantine Baby" Buying Habits Continue to Support Online Childcare Product Category 
With lockdowns in place all across the world, many parents have found themselves unable to get to their usual stores in order to buy vital baby and childcare products.
As always, Amazon has stepped up to the plate and has shown increased sales of items such as diapers, bottles, baby carriers, baby monitors and child and baby clothing.
In December 2020, the first 'quarantine babies' began to arrive and, Amazon is predicting that sales of childcare products will continue to rise for 2021 and into the future. The online buying habits begun at birth are expected to continue as these families grow.
3. Pet Care Product Category Thriving Beyond Pandemic 
Our furry friends have also contributed to Amazon's inflated sales during the pandemic.
As pet stores began to experience huge queues, many customers chose the convenience of heading online instead and, products which continue to sell in huge quantities on Amazon include pet beds, pet bowls, anxiety jackets, monitors and automatic feeders. Convenience is one factor driving the ongoing popularity of buying pet care category online, especially consumable products like treats, litter and pet food.  
4. Online Sales for Home Product Categories Remain Strong 
Unsurprisingly, with more time being spent indoors, we've all been paying more attention to our homes as well as our home offices. With an increased desire to make homes as comfortable and as fun as possible, sales remain strong in 2021 for home items such as portable vacuum cleaners, home bars, garden furniture, wall art and decor products such as lamps, rugs and cushions.
As we begin to circulate again, keeping up with the Joneses is one of the triggers expected to propel the home category further upwards. Additionally, the ongoing adoption of work-from-home and hybrid work-from-home continue to encourage investment in one's surroundings.
5. Kitchen Items, Cookware & Tableware Still Strong Online Post-Pandemic
As our favorite restaurants were forced to close their doors due to the pandemic, Amazon could barely keep up with the increased orders for cooking appliances, kitchen furniture, cookbooks, pots and pans and specialist cooking equipment such as sushi making sets. Now that restaurants are opening, but suffering from low staffing, folks are still enjoying cooking at home.
6. Toys & Games Enjoy Popularity As An Online Product Category in 2021
Another one which will come as no surprise is the category of toys and games which enjoyed the usual pre-Christmas peak and shows no sign of slowing during 2021.
For adults, board games, jigsaw puzzles and electronic games have been big news, while kids' toys, puzzles and learning games continue to see record sales.
7. Clothing & Shoes Trends Maintaining Growth—Watch for Style Shifts 
While you might have expected sales of clothes and shoes to drop off a cliff during lockdown, quite the opposite has been the case.
Although sales of business attire and dressy clothes (for going out) has seen a small decline, this has been more than balanced by hugely inflated sales of loungewear, pajamas, dressing up clothes, yoga pants and sportswear. Watch for shifts in popular styles as consumers replace business attire that no longer fits. 
8. Health & Personal Care
Just because our gyms and leisure centers were closed, that hasn't meant that taking care of ourselves has come to a halt. Amazon is recording a strong rise in sales of items such as yoga mats, exercise equipment and posture correctors.
Sales also remain strong for cosmetic and beauty products such as hair trimmers, face scrubs and masks, foot care, vitamin supplements and toiletries. Expect online lipstick sales to enjoy a comeback, as well as other cosmetics like perfume, make up and hair care.