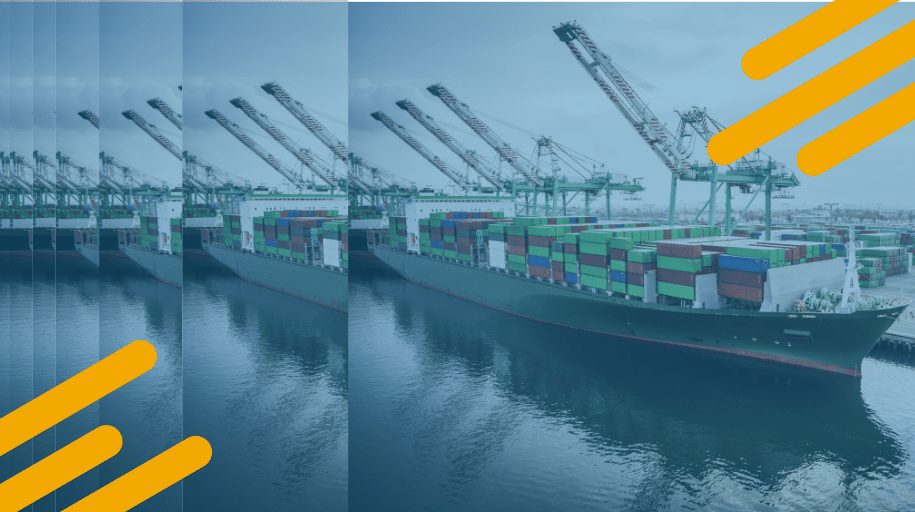 Shipping Stressors Will Continue to Challenge Order Fulfillment for SMBs & Entrepreneurs
We connected with Michigan State University supply chain expert, Jason Miller to ask questions about how the current shipping challenges would affect our clients: startups, entrepreneurs, international companies launching in the United States, and small to medium sized ecommerce retailers. Miller has identified and tracked U.S. inventories of retail goods, and identified a gap between what's on the shelves and the expected consumer demand. 
As consumers, we've all seen evidence of the shortages and challenges to the supply chain: empty store shelves, delays on product delivery or back orders and rising prices on products that are scarce. As professionals, trying to meet our customers' needs, in addition to slow downs getting manufactured products from overseas, we're experiencing container shortages, too few truck drivers and a back log at ports, when we finally get inventory to U.S. soils. What does the holiday season for ecommerce retailers look like from here?
​eFulfullment Service Gets Inventory Intel from MSU Logistics Expert, Jason Miller
Last year, Prime Days sales were delayed to October, because Amazon didn't have big sellers, like echo devices, on U.S. soil. That timing may have cannibalized holiday gift sales, and encouraged Amazon to move the event earlier in the summer of 2021. Of course all the other big boxes played along, both years. 
1. Now, looking at the high sales and troubled supply chains, what effect will those estimated Prime Day sales of $6.8 billion have on your inventory to sales ratio moving forward? 
If we go back to 2019 to help factor out seasonality and allow for a pre-COVID comparison, June Retail Trade, excluding Motor Vehicle & Parts Dealers was $343.95 billion dollars. As such, the Prime Day sales are of limited importance in shaping the seasonality of retail sales or the inventories to sales figures for that month. This demonstrates just how vast the retail sector is, and this is excluding motor vehicle and parts dealers.  
2. You've said that shipping cannot accommodate the $65 billion in goods that it will take to replenish inventories for the holiday sales season. Do you have a sense of what the industry can accomplish? How big is the inventory gap?
The central question about closing the gap in the inventories to sales measure hinges on how much sales in 2021 are above their comparative levels in 2019. Using nominal (i.e., not deflated) data from the Census Bureau's last Monthly Retail Trade and Food Services Survey from April 2021, Retail Trade ex Motor Vehicle Dealers was $20.56 billion greater than in April 2019. Adjusting for inflation using an implicit price deflator I calculate from data supplied by the Bureau of Economic Analysis, this figure declines to ~$4.22 billion in chained 2019 dollars. 

Regardless, this means that overall inventories today are higher than two years ago. Thus, the critical question for the size of the gap hinges on how retail sales evolve for the rest of 2021. My new estimates based on April's data indicate that, if we assume inflation-adjusted sales are 10% higher  for in October 2021 than October 2019, then retailers would need an inventory build that is $41.65 billion more than the comparative inventory increase in 2019 (on an inflation-adjusted basis).
3. What does all of this mean for our clients, startups, entrepreneurs and small to medium sized businesses? 
The current situation as it pertains to imports will pose far greater challenges for small importers (e.g., small e-commerce retailers that buy goods from China and import them through an NVOCC) relative to the mega retailers like Walmart and Target. The reason for this is the ocean carriers will prioritize the shipments of their largest customers relative to small shippers. For domestic shipments, given constraints with regard to manufacturing output, I again see smaller retailers being disadvantaged relative to larger retailers who will receive priority. 
Ecommerce Definition: NVOCC or Non-Vessel-Operating Common Carrier:
For ecommerce, the definition of an NVOCC or Non-Vessel-Operating Common Carrier is essentially a shipping broker, or someone who provides all the services of an ocean carrier, without owning and operating the ship. NVOCC may own containers. And they may act as freight forwarders. But generally, they don't own warehouses or ships, and in the simplest terms might be considered a broker for overseas shipping.
4. So the advice to consumers shopping for gifts, is to look for gifts manufactured in the U.S. to make sure those products are in inventory—maybe handcrafted gifts will enjoy more holiday limelight? And if the focus does move to US manufacturing and handcrafted goods, what impact will that have on shipping inside the U.S.? 
The volume of handcrafted goods shipped within the U.S. is small enough in volume that it will have minimal impact on the U.S. freight market. 
Holiday Season Inventory Fulfillment Advice for Online Retailers
eFulfillment Service is recommending that clients work to get holiday inventory manufactured now, and shipped as soon as possible. In years past, best practices for ecommerce fulfillment advised that holiday inventory be received at a fulfillment center no later than October. With inventories and the supply chain stressed to its limits, ecommerce merchants who targeted arrival dates of August and September may struggle to meet that October deadline. The inventory of many online sellers may be piling up on fulfillment center receiving docks as late as early December, hoping that holiday shoppers haven't already spent their budgets.
Best Practices to Speed Your Inventory from Dock to Stock at Your Fulfillment Center
To make sure your inventory moves off the shipping dock and into available stock for online orders, follow these simple best practices for your fulfillment center.
Provide direction to your manufacturer about how to package and barcode your items in before they leave the factory.
And make sure the manufacturer includes a packing slip in each shipment.
Use an Advance Shipment Notification (ASN) to alert your fulfillment center that a shipment is coming.
That small bit of communication helps them to schedule the right amount of staff to unpack, inspect, count and store your products. Let them know the volume of SKUs expected, the quantity of items and use the exact same names that are recorded in your fulfillment center's system, so they match.
Make sure your company name, the one that is in their system, is on the outside of the cartons.
In the best of all possible circumstances, your manufacturer will have packed one SKU per carton, and included a packing list inside the carton. Or they will have provided a master packing list for the shipment.
Slow downs occur when an unannounced shipment arrives and no one knows who's products they are. Anytime that there's a mismatch, like when the barcode pulls up a description that says red, but the product is blue, then they have to set your project aside to contact you. Once your project has been set aside, it may be days before the team can return to it—provided they've been able to clear the confusion up.
Best Practices to Speed Your Inventory from Dock to Stock at Amazon
Follow Amazon's Complicated Labeling Requirements

Amazon has strict rules on where to place a label, and don't put tape over your shipping label, either. FBA Prep professionals keep up with the changes and know exactly where to put the label to speed it through Amazon.

Make Sure Packages Don't Exceed Amazon's Size & Weight Rules

Amazon likes packages light and small; keep up with changes to those weights and sizes by using a professional that replenishes inventory with hundreds of compliant packages daily.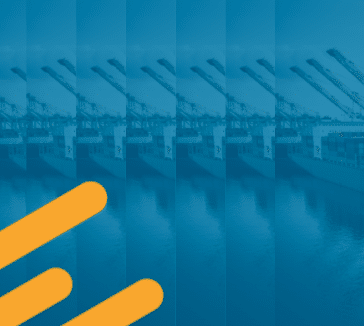 Use Only Approved Filler

Plastic peanuts are a no-no and Amazon will delay receiving any inventory that uses them for filler. You need to make sure your products are protected from damage, and also meet Amazon's standards, and a professional fulfillment partner can manage that.

Follow Rules for Barcodes on Products

An error as simple as a two bar code stickers on a product can delay your inventory from being received at Amazon. Your FBA prep partner can provide you with guidance and even affix the barcodes for you.

Know & Use Polybagging Regulations

Follow the advice of your fulfillment center, when specifying your manufacturing poly bags. There are safety messages that must be included on poly bags of a particular size, among other specifications.

Avoid Long-term Storage Penalties

You may be tempted to send all your inventory to Amazon, but there are stiff rate hikes for inventory that resides at Amazon for more than a year. Until you know your sales speed through Amazon, best practices require that you house most of your inventory outside Amazon and replenish as you go.
At eFulfillment Service, we are already anticipating a very busy receiving season from September through the end of the 2021 holiday season. Our team is recruiting, training and cross-training our team members. We are advancing our tools and software so our team can be faster. And we're communicating with our clients and their suppliers to make sure that everyone along the supply chain is communicating in order to speed all our processes.
Note: Jason Miller is a tenured Associate Professor of Logistics and the John D. and Dortha J. Withrow Endowed Emerging Scholar at Michigan State University's Eli Broad College of Business. Jason has been quoted in many periodicals, including American Shipper, SupplyChainDive and the Business Insider, for his work on inventory to sales ratios.
Learn More Fulfillment Best Practices