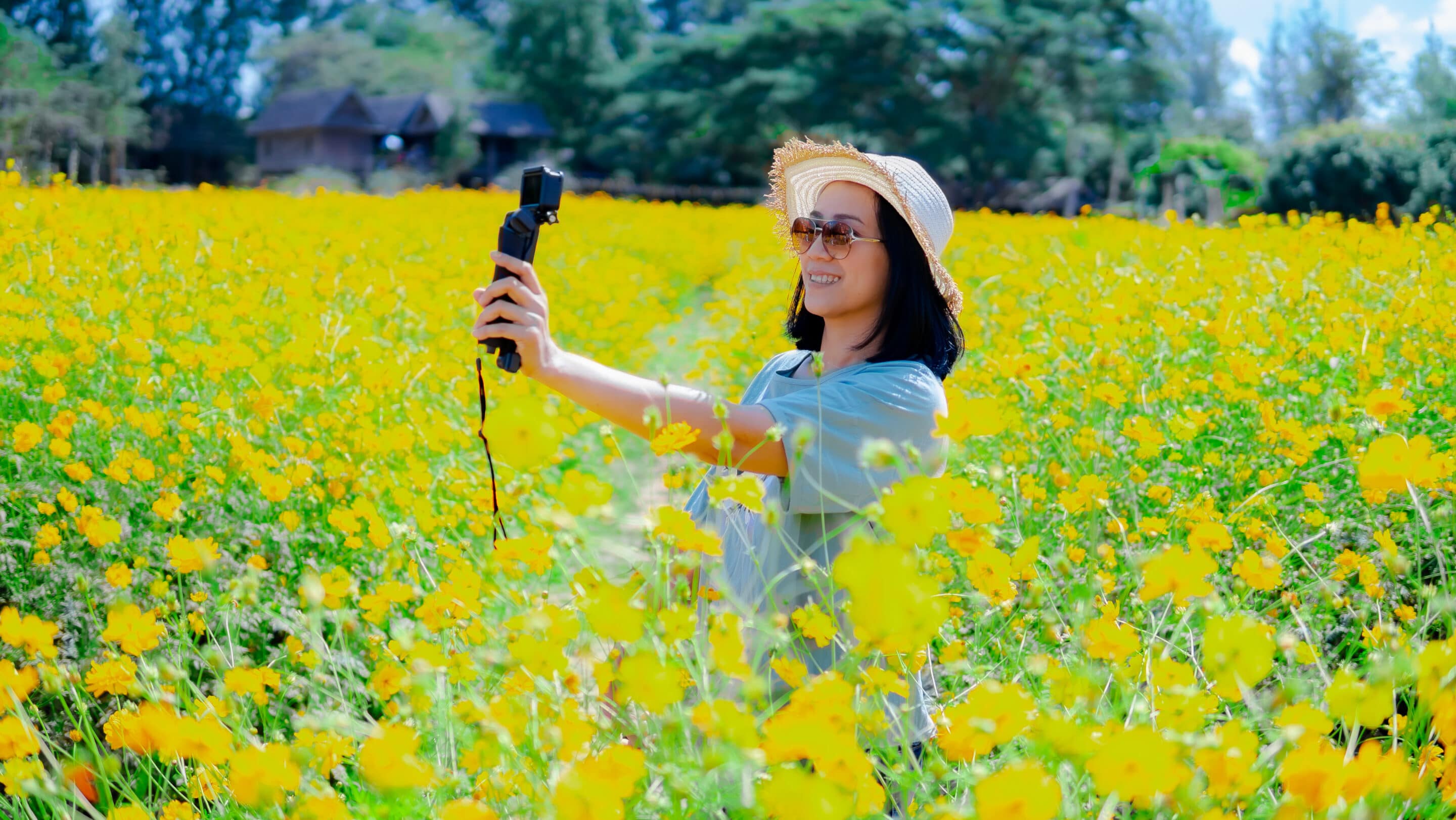 Ever wonder how creators and influencers find profitability selling merchandise on various social media channels (YouTube, Facebook, Instagram, TikTok, Pinterest, Twitter, etc.)? 
The key is creators and influencers are in control of their own destiny. They choose what merch to sell, how to sell it, and how to promote it. The good news—that means if your current strategy isn't paying off, you can quickly pivot and make small changes that have the ability to pay off in big ways. 
Not sure where to start? Explore our top tips for how creators can increase online merch orders and find profitability regardless of the platform …
Top Ten Tips to Increase Merch Orders & Profitability
Video Covers Top 10 Tips for Creators on How to Increase Merch Sales
These strategies help influencers with audiences of all sizes answer the question, "How can we increase our revenue, so we can focus on creating the content that we love?"
Tip #1: Wear or use merch in videos, reels, channels, insta images, etc.
First and foremost, if you're a creator or influencer and you're selling merchandise online, ensure you're wearing or using your merch within the content you create and share.
If you don't put your merchandise on display, how will anyone know you have merch for sale? Keep in mind that your fanbase is the most captive audience you'll ever have. They're fans for a reason. When they see you wearing and using your merch, they'll take notice.
Allow your merch to shine online by utilizing custom photos that highlight the best features of your products.  | Merch Tip #6 |
Tip #2: Engage with merch often
On top of wearing or using merchandise in your content, make sure you do this on a regular basis. You should always be thinking about ways you can integrate your merch into the content you post. Consider showcasing your most profitable merch to help drive merch profits.
By engaging with your merch often, you'll help build brand awareness and you'll remain front and center in the minds of your audiences.
Tip #3: Links to merch in profiles
Don't forget the importance of providing links to your merch within your various social profiles, like YouTube, TikTok, Instagram, Facebook, Snapchat, etc.
Have you ever seen a product you wanted and then didn't know where to go to purchase it? Don't be the reason you miss out on potential online merch sales.
By putting links to merch in your profiles, you'll make it easier for your fans to find and purchase your products, leading to increased merch profits.
Tip #4: Simplify merch fulfillment
Do you really want to spend most of your time trying to figure out how to process and ship merchandise? Consider a professional fulfillment center, like eFulfillment Service, as an option to simplify your merch fulfillment process, so you can focus on what you do best—creating content and engaging with your fans.
We offer trusted technology that easily integrates with various online shopping carts, like Shopify, 3DCart or Shift4Shop and WooCommerce, and ecommerce marketplaces, like Amazon, Walmart and eBay. Learn more about our integrations and partners.
Whether you make merch for YouTube, livestream on Twitch, or share content via Instagram or another platform, keep in mind merch fulfillment can be a challenging task. Check out this Haunted Flower Apparel Fulfillment Case Study which includes some helpful fulfillment tips for merch creators.
How big does your audience have to be? Industry averages, based on monthly views on YouTube give creators an idea of how much revenue they can create in a year of merch sales. The more engaged your audience is with your content, the bigger the opportunity.
Annual Merch Revenue Opportunity Based on Monthly YouTube Views
Tip #5: Utilize customer reviews
It's a fact that customer reviews play an important role in online merch sales. Efulfillment Service research reveals that anywhere from 90% or more consumers read reviews before buying, some surveys indicate that 58% of consumers look at reviews weekly. A large percentage of consumers admit that customer reviews heavily influence their purchasing decisions. Oftentimes, choosing to include reviews can be the difference between converting an on-the-fence purchaser or not.
By adding reviews to your merch product pages, you can show potential customers that your merch is worth the purchase. While there's risk that you'll get both positive and negative reviews, keep in mind that if you're seeing consistently negative feedback, it may indicate that there are potential issues with your merchandise that need to be addressed.
Ultimately, customer reviews are beneficial as they provide you with valuable feedback that can help you improve your merch offerings and drive sales.
As a part of helping you increase merch sales, learn more about how eFulfillment Service can help you guarantee customer satisfaction and assist with processing order returns and managing inventory.
Tip #6: Use high-quality photos to sell merch
Did you know the quality and amount of photos included on merch product pages influence online purchasing decisions? Also, a large portion of online product returns occur because the item received looks different than the photo used to advertise it.
Don't hinder online merchandise sales by using inaccurate, poor-quality product photos. Instead, allow your merch to shine online by utilizing custom photos that highlight the best features of your products. Be sure to include at least three to four high-quality product photos that accurately represent your merch—this will help drive conversions and customer satisfaction.
And of course, you're also wearing and using your merch in your IG and FB posts; IG, FB and TT stories, and YT videos, as we suggested in tip #1. Those images and videos count!
Tip #7: Streamline the purchasing process
The path customers take to purchase merch matters. People are used to getting what they want fast. If your checkout process is difficult and daunting, customers will end up abandoning their carts and you'll lose out on a sale that should've been a sure thing.
Instead, to increase merch sales, find ways to create a positive user experience. Guarantee your customers a simple checkout process and consider using a website with a shopping cart. Shopify, WooCommerce, Bigcommerce, 3dcart/Shift4Shop, and eBay all provide easy, secure ways for people to purchase merch.
Some benefits that these popular shopping carts offer include:
A simplified, secure payment process
The ability to process payments in multiple ways
The ability to include shipping information
Customers can save their purchases to revisit at a later date
Relief from manually tracking orders and inventory
The ability to collect and display customer reviews
The ability to create and use promotional/coupon codes
Reliable customer support
Mobile-friendly experiences
Search Engine Optimization (SEO)
The ability to sell merch on multiple platforms
Access to reporting and analytics
Did you know eFulfillment Service's system integrates with more than 40 popular shopping carts and online marketplaces—including Amazon? Check out our Fulfillment by Amazon (FBA) Prep Services to learn more about how we can help you.
Tip #8: Get to know your audiences
Knowledge really is power. If you have access to any analytics or reporting tools that allow you to look at customer data … USE THEM!
If you don't have access, find ways to get your hands on that data. Many ecommerce and social media platforms offer access to analytics and reporting. Also, if you have your own website, consider setting up Google Analytics as it provides a lot of valuable insights.
Using data to study your advocates will help you identify trends that can drive better business decisions, leading to greater chances of success. Think about who your fans are, how they behave, and what merch they purchase.
Start by asking various questions that can help you get to know your fans better:
What age groups make up your fanbase?
How do your fans typically interact with your brand?
What merch sells the most?
Which platforms are your customers coming from?
Where do your customers live?
How much on average do your fans spend in a single purchase?
If you find yourself asking a question you can find the answer to, consider polling your audiences via your favorite social media channels. This is a great way to engage with your fans, while also getting valuable insights in return.
Tip #9: Evaluate your merch marketing strategy
The sky's the limit with marketing. There are many tactics you can employ to help build brand awareness and increase online merch sales. Consider the following …
Expand your reach: If you're only on one social media platform, expand your reach and sell merch via additional channels (Facebook, Instagram, YT, TikTok, Twitch, Twitter, etc.). The more people you reach, the more likely you are to increase merchandise sales.
Run promotions and/or offer coupon codes: Let's face it, people LOVE discounts! Who doesn't like to feel like they got something valuable at a lesser price? Promotions can come in many forms—monthly/quarterly/annual, big events, holiday-related, flash sales, etc. This type of marketing can help drive a sense of urgency and often push people to purchase since these types of offers are usually time-sensitive.
Word-of-mouth marketing: You've worked hard to build a loyal fanbase. Why not tap into your fans' audiences to promote your merch? Start by encouraging your fans to showcase themselves wearing or using your merch and have them tag you in feedback within their posts. In return, you could offer them something valuable—a prize, free merch, free or reduced shipping, early access to a product launch, etc.
Merch pricing: Keep in mind every customer is working with a different budget. Consider offering a variety of merchandise at various price points. Screen printing is one option available that can help you keep prices down and increase profits. No matter how big, like an expensive insulated travel cup, or small, like a sticker, every sale counts and will help drive your profitability.
Tip #10: Consider screen printing versus print-on-demand
If your merch offerings include designs printed on fabric, paper, wood, metal, plastic, glass, etc., then you've probably heard of two of the most popular printing methods: screen printing and print-on-demand.
For those of you who don't know, the definition of screen printing is a process that transfers a design onto a surface, using a mesh screen (that works like a stencil) and layers of thick bright ink. Modern screen printers (also called silk screen printers) have automated systems producing designs that are high-quality and last a long time. On the other hand, print-on-demand utilizes a DTG (direct-to-garment) printer to transfer designs onto a surface, that is more like an ink-jet printer.
While print-on-demand can be enticing since it allows you to order in small quantities and invest little up-front, screen printing is the true winner for the following reasons:
Higher-quality products
Can print on a wider variety of materials
More vibrant colors and contrast (especially on dark surfaces)
Better pricing when ordering in bulk
Better at exact color matching
For longer-term success, higher profits and increased merch sales from repeat orders, consider the benefits of screen printing.
Follow Your Dreams: Let Ecommerce Fulfillment Pros Help You Thrive
Online merch order fulfillment can turn into a full-time job. Don't let the intricacies of selling merch slow you down and cripple your ability to create content. Instead, utilize professionals like eFulfillment Service to help you successfully navigate merch order fulfillment. That way you can focus on content creation and audience engagement—isn't that why you got into this business in the first place?