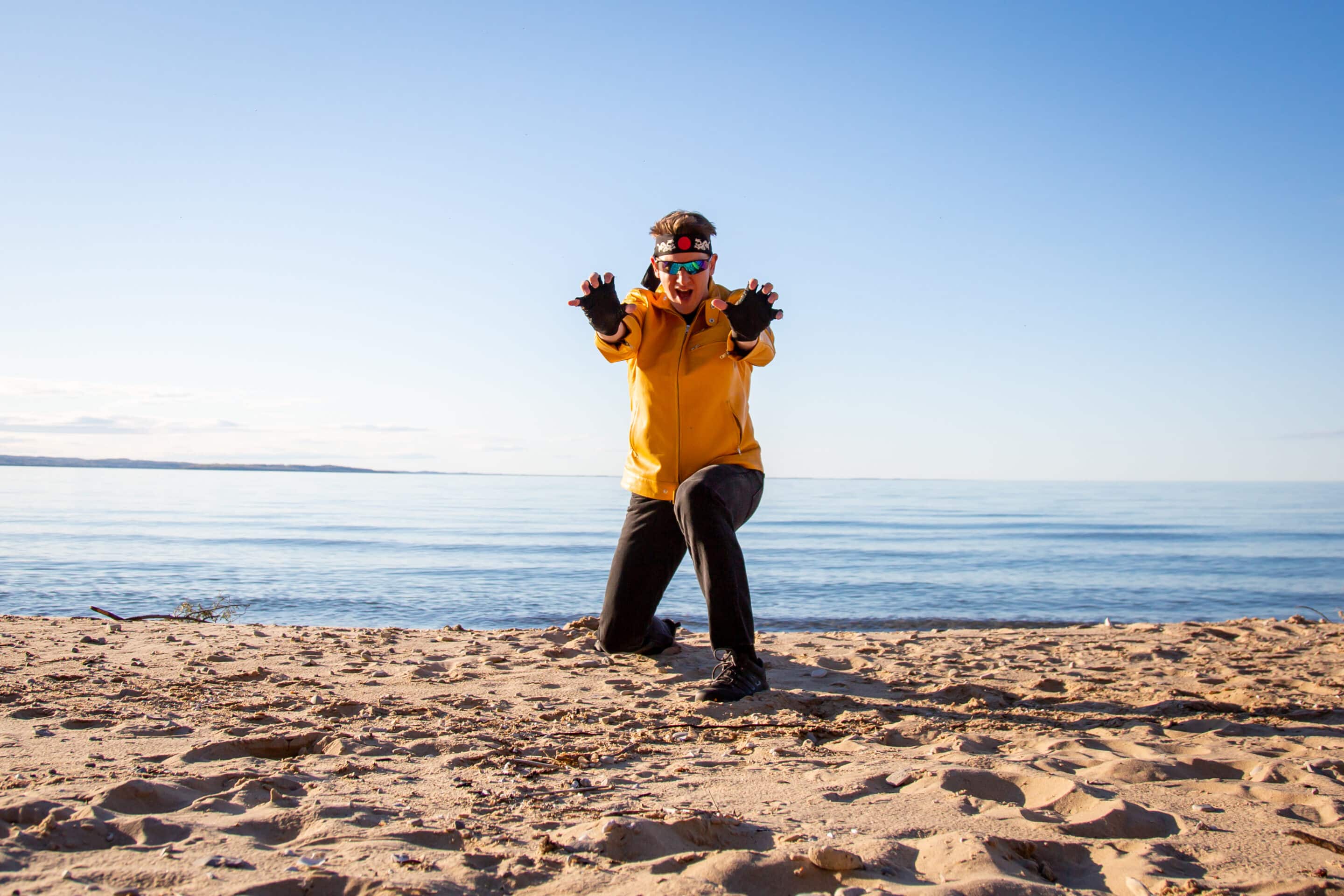 Apparel Fulfillment Case Study Summary:
The Fulfillment Challenge:
Provide merch fulfillment, with real-time inventory of more than 700 SKUs across several ecommerce platforms, including Amazon, and allow the owner to concentrate on content creation. 
The Apparel Fulfillment Solution:
Automated inventory control software systems and quality control receiving and returns processes that integrate with internet marketplaces, like Amazon.

 

Experienced, trained and attentive customer service at the fulfillment center, who anticipate follow up questions, providing insight that minimizes the need for multiple communications.
An apparel fulfillment team that stays abreast of Amazon rules and regulations.
The Ecommerce Business Benefits:
More time to build the business that you love.

 

No missing inventory.

 

Sell all the merch you have, including returned inventory.
Bonus Benefit: Have a back-up fulfillment partner, so when problems arise with Amazon, you have fulfillment solutions ready for other sales options. (ex. A Fulfillment by Merchant (FBM) solution for when Amazon stops shipping non-essential products.)
In 2 years with eFulfillment Service, Dan's hard work has increased his monthly order volume more than 150%

 
How many of us are living the dreams of their 12-year-old selves? Dan Wagner, co-owner of Haunted Flower sat down with eFulfillment Service to talk about his dreams, what it takes to live them, and how fulfillment can make or break those plans … 
"Who wouldn't like to play games for a living?" asked Dan, a Magic: The Gathering player and content creator who's turned his passion for the game into content creation that requires his full-time attention. To understand how that occupation is affected by fulfillment, he then jumped back in time to explain the connection. 
"Everything was suddenly complicated …" says Dan. 
He was developing a following as a Magic: The Gathering influencer, but it took all his time to create the content his audience wanted. And Amazon had just pushed merch fulfillment in the way of that work.
He had been working for a retail record company, turning around troubled music stores. Once the local team demonstrated they could maintain the processes he installed, he moved to the next trouble spot. He could fix most stores in 9 months to a year, and so he was moving to a new store and a new community just as often. And his wife, Gina, was making the move with him—which meant she was quitting her job and starting over with every change. 
"We wanted to start a business that would grow into something solid over time, but to do that when we were moving around so much, meant our concept had to be as flexible as we were—we couldn't be tied to a location." Initially, the team was buying items on sale at the mall, and reselling them for more on eBay. For example, t-shirts that were $4 and $5, would sell for $10 or $15. The team purchased an original transformers toy in the box for $120 and sold it for $1000. These online sales were fulfilled by the couple, by hand. 
The couple continued to build their business of "moving cotton" (an insider term for t-shirt sales) with holiday and licensed character themes, including Harry Potter merchandise, and Dan's own platform, Magic: The Gathering merchandise. Eventually, the couple advanced to setting up shop on Amazon. The goal was still to minimize the inventory on hand, getting some vendors to ship directly to Amazon. And then Amazon changed Fulfillment By Amazon (FBA) rules, adding long-term storage penalties and excessive inventory fees. 
"Everything was suddenly complicated," says Dan. "The changes to FBA meant we had a garage and a barn full of inventory." Dan's gaming work had started to take off—he was now a professional content creator. He was developing a following as a Magic: The Gathering influencer, but it took all his time to create the content his audience wanted.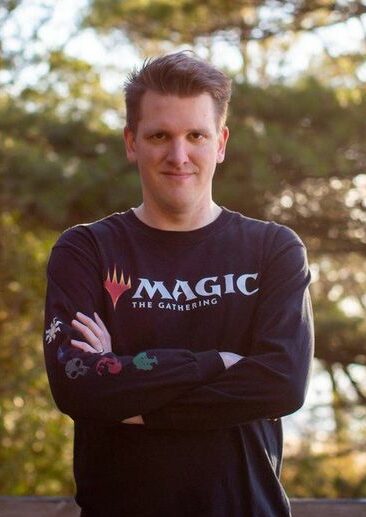 The Search for a Fulfillment Partner
"Finding a fulfillment partner is hard," says Dan. Dan talked about trying to look online and work through the many kinds of providers, from very sophisticated online fulfillment companies requiring a high order volume per month before they would take your call, to the local warehouse that didn't have any software support or integrations. He needed an apparel fulfillment center that could properly track of all the sizes available for each design, and especially his own MTG merch. 
"And then I met the owner of an East Coast fulfillment center at a conference," says Dan. "He seemed like a smart guy." Dan was looking for reasonable rates for storage and handling. He needed someone to handle the removals of his inventory from Amazon. By reducing his inventory at Amazon, he was able to avoid the long-term storage penalties and excessive inventory fees. It seemed like a match.
"After 6 months, we got this tell-tale question," says Dan, "'What does this SKU look like?'" 
How Does Influencer Kerina Wang Win IG & Scale Shipping?
There were more signs of trouble, too. Online merch orders weren't moving out of the warehouse to customers. Dan was sending messages, but the replies were slow or he didn't get an answer at all. Several thousand units had been moved from Amazon to the warehouse, but the team couldn't provide Dan with an inventory list. 
Trouble Revealed: The Value of a Real-Time Inventory Control System
"When we finally did get someone to answer us," says Dan, "We learned that they couldn't tell us what the SKUs of our products were." To find out what had gone wrong, Dan flew out to the East Coast. Once there he realized that the team hadn't sorted any of the Amazon product removals; boxes of inventory, returned from Amazon, weren't sorted. Amazon had relabeled the products with ASINs, (Amazon Standard Identification Number) but no one had matched those numbers to Haunted Flower's SKUs. 
Dan's Advice To Content Creators for Finding a Fulfillment Partner
Look for fulfillment operations professionals who speak like you do—meaning that they use the same vocabulary to describe processes, procedures and what success looks like.

 

Find a third party logistics (3PL) firm where your business is the focus of their business—not a side hustle, or the way that they are paying for warehousing that they need for themselves.

 

Find a distribution center that is interested in solving your challenges, not just acquiring clients.

 

Make sure your new fulfillment partner has been managing businesses like yours before. Don't be the guinea pig for someone who's never managed an ecommerce merchant's orders before.

 

Look for Amazon knowledge on the staff, not just the leadership. The team doing the work needs to know about Amazon changes before you do.

 

The golden standard is to find a fulfillment customer service team that anticipates and answers the next question for you, without having to be asked.

 
"It took two weeks of back-breaking work to sort all our stock, standing in a 100° Fahrenheit warehouse—and during those two weeks, I wasn't able to create any content."
What was the opportunity cost for Dan of those two weeks? "I fell in love with Magic: The Gathering (MTG) at Boy Scout camp. It took me 3 years of steady content creation to build an audience," says Dan. Dan's handle is CovertGoBlue. On YouTube, his videos are the most watched for the MTG fans, with 127,000 subscribers. And Dan has 40,000 Twitch followers. "During those two weeks, it made me sick to think about what I wasn't doing to build that business."
"Managing inventory on a spreadsheet wasn't the automation or the smarts that I'd expected," Dan says. He vowed to do things differently, moving forward. Before committing to his next fulfillment center, Dan gave prospective fulfillment centers a chance to prove their mettle. He tested them against each other. 
Ecommerce Definition: Inventory Management: To an ecommerce merchant, the definition of inventory managementludes automated, real-time updates to available inventory taking into account online orders from any and all marketplaces, like Walmart, and the business's own website. A good inventory management system will also keep up-to-date records of returns and damaged or "hurt" stock. The standard is the ability to sell all the available inventory, without having to tell a customer that a product is out-of-stock after the order, or show online customers an "out-of-stock" message when there's inventory available to sell. 
eFulfillment Service: the Winning Fulfillment Partner
Dan noted several characteristics that ultimately swayed him to use eFulfillment Service for his 3PL. First, the level of automation in the inventory control was critical. Additionally, eFulfillment Service's understanding and expertise in Amazon policies, procedures and regulations propelled them beyond the capabilities of many fulfillment resources. 
But the service that eFulfillment Service does better than the rest of the industry is the way it cares for clients. If there's something that needs to be done, it only takes a couple messages back and forth to get it done. And no issue ever comes up twice. 
The Bonus Benefit: Pivot to FBM During the Pandemic
"We were especially grateful to have eFulfillment Service's help during the initial months of the pandemic, when Amazon shut down delivering products that they deemed, non-essential," says Dan. "Those online orders were essential sales to us, and having an alternative means of shipping orders to customers meant we weren't dead in the water." 
Ecommerce Definition: Merch Fulfillment: For content creators and social media influencers, merch fulfillment is the successful delivery of online orders of merchandise or merch to their audience after an online order promoted on any social media sales platform, like Instagram, Snapchat, Twitch, Facebook, TikTok and Discord, to name only a few. Content creators may sell branded apparel, drink ware, crafts, home decor, or any number of items online to their subscribers, followers or audience. 
Whether you're an influencer, content creator, sports figure, gamer, musician or a recognized talent, merch is a key component of your business strategy. Fulfilled online merch orders aren't just a revenue stream; those online merch orders are a vital part of engagement with your audience. And that visibility is part of how you make new connections to the friends and family of your current audience. If the fulfillment experience doesn't live up to your customers' expectations, then the purchase reflects badly on you. At the same time, no one gets into business as a content creator or a lifestyle influencer to be filling boxes with merchandise or counting how many small t-shirts you have left in that color. That's where a professional fulfillment partner can make a big impact on your engagement with your audience. 
Audiences expect tracking, accurate inventory and reasonable shipping rates—all things that a professional warehouse and fulfillment team provide as part of customer-oriented service. Additionally, you'll have access to customer service departments, expert advice on the changes in carrier regulations and you'll never have to deal with a shipping company again. 
Learn More About Professional Merch Fulfillment
Are you considering professional fulfillment for the first time? Or looking to upgrade your services with automated inventory management, shipment tracking, Fulfillment By Amazon (FBA) Prep services and better shipping rates? Regardless, you'll want to find a partner that offers the following: 
Easy integration with all the shopping carts and marketplaces
No penalties for starting small and scaling up, so no order minimums
The ability to offer your full catalog of merch in every color and size, so no SKU maximums
An expert customer service team that responds to your questions
The following articles provide more insight into securing  a professional merch fulfillment partner:
7 Ecommerce Lessons Seth Godin Shared with eFulfillment Service
When to Hire a Professional Fulfillment Service