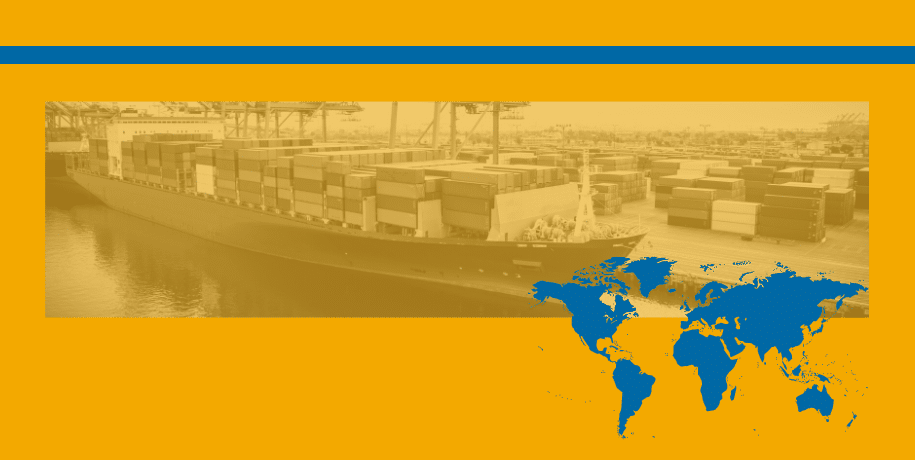 For Ecommerce Companies Headquartered Overseas & Shipping to the United States
The global pandemic has caused supply chain troubles for the last two years; can ecommerce companies shipping inventory to the United States for online marketplaces expect any relief? With the pandemic ebbing, eFulfillment Service shares what international merchants can expect for ecommerce fulfillment and shipping inventory to the U.S. eFulfillment Service checked in with our partner Albert Wang at IGT Service for intel on importing inventory, for online marketplaces, to the US. 
Interview with Albert Wang, IGT Service
Note from eFulfillment Service: We invite our partners to provide content for our blog, introducing our audience to new ideas, expertise, tips and advice. Established in 2011, IGT service is a full-service international logistics company with worldwide coverage and U.S. customs brokerage provider with nationwide clearance capabilities.
Now that the pandemic seems to be subsiding, is there any way to predict what ecommerce merchants can expect in shipping? Are there average timelines when shipping from international manufacturing centers? What's the prognosis for shipping from a manufacturer in China, Japan, Germany, S. Korea, India or other popular global manufacturing sources? 
There are so many combinations of variables like routing, loading port, port of discharge, assigned carrier, service level, shipping method, etc., that can affect the overall transit time for a shipment bound for the U.S., so it's difficult to make predictions still, even with international shipping returning to pre-pandemic processes.  
For international ecommerce merchants, the port of discharge alone could change the transit time drastically.  And there are more than 20 ports along U.S. coastlines alone, not to mention Canadian ports as well, which are commonly used as a routing method for U.S. bound cargo.  Even the specific arrival terminal within the port of discharge can change the transit time significantly depending on the port. These differences in import shipping times are especially true for the port of Los Angeles and Long Beach, which are the busiest ports in the U.S.
The port of Los Angeles and Long Beach are the busiest ports in the U.S. 
eFulfillment clients, partners and readers are especially interested in speedy delivery of imported inventory being delivered to U.S. fulfillment centers. Once off-ship, what is an expected timeline for moving goods through customs? Is there a port that seems to be doing better than others?  
For merchants shipping inventory into the U.S., customs clearance timelines and processes are normal, at this time. 3PLs waiting for inventory for U.S. online orders, should not be stalled by customs processes. 
Although some shipments may be selected or targeted for customs examination or inspection, which can slow down the overall transit time of a shipment. Random inspection delays of inventory bound for US fulfillment centers has always been a possibility and it's a normal part of the global importing process for companies fulfilling orders online in the U.S. Without a customs inspection or review, inventory bound for U.S. warehouses can clear customs in less than an hour in many cases. The key to speeding your inventory through customs is to file electronically, which has been part of supply chain best practices for internet retailers before the supply chain stresses caused by COVID. 
As for sea port conditions and operations, US west coast ports are experiencing the most congestion in the U.S. at this time – especially at Los Angeles and Long Beach ports, which are by far the worst in terms of vessel waiting times, terminal turnover efficiency, and intermodal queue times.  Routing through Canadian west coast ports have been seeing generally quicker transit times for inventory, compared to US west coast ports. However, space availability through these ports is currently more difficult to secure—and international ecommerce merchants should work closely with professional importers to balance timely transit times with space availability. 
While there is no single "best" port for international retailers shipping to American customers, US east coast ports, like New York, Norfolk or Savannah have been moving smoother than others.  If ecommerce retailers are looking to easily fulfill orders in the U.S., they might consider shipping solutions that enter through east coast ports, and then travel to inland fulfillment centers. 
Ecommerce Definition: Dimensional Weight or DIM Weight in Air Freight: Dimensional weight, abbreviated as DIM weight, is a formula for evaluating the size of a package to determine shipping rates. Also called volumetric weight, shipping companies use DIM weight to discourage large lightweight packages because they take up so much room in the airplane (or container or truck), yet because of the low weight, the big packages don't incur the fees of a heavier carton. The shipper can't collect enough fees for that space. Here's a good rule of thumb for ecommerce sellers to keep in mind when calculating dim weights: the shipping company will use whatever is heavier, actual weight or dim weight, because they make more money.
Are there inventory shipping strategies that internet merchants can use to mitigate the supply chain woes? Like shipping some amount via air? or choosing Vancouver as a port instead of Los Angeles?  
Since the shipping industry has been going through unprecedented times since the beginning of the pandemic and constantly seeing changes to port, rail and airport conditions, the best advice for global online merchants is to choose a knowledgeable, well-experienced global shipping consultant or freight forwarder to help navigate each shipment as the shipping environment continues to shift and change.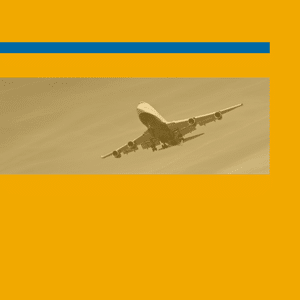 For example, the Vancouver port could be a great routing alternative instead of Los Angeles for ocean freight movements this week. And then next week, there could be a port strike that could potentially cause merchant shipments to be delayed for weeks or months.  
Of course, air freight is always a great alternative to ocean freight when customers cannot afford to wait or be subject to unpredictable transit times. For online retailers selling light and small items online, they can avoid inventory outages online by air freighting a section of inventory to get through an immediate crisis. And then follow up with the remaining balance of the inventory via ocean freight.  However, air freight is still extremely expensive at this time and may not be a feasible option for many global merchants.
How can ecommerce companies make sure that customs doesn't delay their goods coming into the country? What are the top customs mistakes that you're seeing? 
Country of origin markings is still one of the top, if not the top, mistakes that we see new importers make when bringing their goods into the U.S.  Importers should be aware that all items that enter the U.S. must be marked with country of origin (i.e. MADE IN XXXX).  If your goods do not bear these markings and you're one of the lucky global merchants to score an examination or inspection by U.S. Customs and Border Protection, then your goods will be held.  Before the goods can proceed to the final destination, those labels will need to be applied.  Ecommerce merchants that cannot resolve the missing-country-of-origin-labels issues will be required to re-export, abandon or destroy the goods.
Another common mistake that we see often is the failure to adhere to Importer Security Filing (ISF) requirements for ocean shipments arriving to U.S. ports.  Importers are required to have the ten required ISF data elements filed with U.S. Customs and Border Protection no later than 24 hours prior to cargo being loaded on the vessel coming to the United States.
Seller

Buyer

Importer of record number

Consignee number

Manufacturer/supplier

Ship to party

Country of origin

Harmonized tariff schedule number

Container stuffing location*

Consolidator/stuffer*
*Submitted as early as possible, no later than 24 hours prior to the ship's arrival at a U.S. port. 
Importers, hoping to have ecommerce fulfillment in the U.S., must make sure that their assigned customs broker/freight forwarder follows these guidelines, otherwise they risk being subject to fines up to $5000, in addition to delays when the vessel arrives in the U.S. port.
It is also important for every importer to ensure that they are fully aware of the importing requirements related to their specific product category – including regulations set by federal regulatory agencies such as FDA, FCC, ATF, USDA, APHIS, etc.  Failing to do so will ensure that the incoming ecommerce inventory will be delayed.  Merchants are ultimately responsible for the goods that they are importing and need to be fully knowledgeable about the regulations governing their products or hire experts to help.  If they are having trouble getting a grasp on the information needed to properly import their goods, they should reach out to a customs broker or agent that specializes in working with that regulatory department or has extensive experience with their category to consult further before proceeding.
Is there any relief in sight for the global container shortage?  
Some container shipping lines are expecting demand to drop sometime during the second half of 2022, and are most likely toward the end of the year.  As demand drops, space/equipment availability should improve.  These are, of course, ecommerce shipping forecasts being given during unprecedented times, so any estimates regardless of source must be taken with a grain of salt.
Are you seeing any glimmer of returning back to more normal shipping prices? What is the average difference in shipping now, versus this time in 2021, or 2020? Will we see shipping start to drop in the coming months?  
Some experts are predicting that ecommerce merchants will not see anything resembling pre-pandemic ocean shipping costs until 2023, at the earliest.  Air freight pricing is not expected to return to pre-pandemic levels for at least a few years.  Even after all countries reopen fully and allow air flights to resume normal scheduling, globally, airlines will need time to recover as many of them have taken a beating during the pandemic.  
As for rate comparison, it depends on the routing and the numbers are constantly changing.  As an example — during mid-January 2022, China to a U.S. west coast port rates were anywhere between 200-250% higher than the same time last year. 
Any other tips you can offer to help those with online businesses get their products into US warehouses and ready to sell to US customers?  
Online retailers, hoping to manufacture off-shore and then ship inventory to the U.S., should review the CBP's general guide for commercial importers, which will give them a solid foundation for understanding how the customs import process works and may raise good questions regarding their imports that they may never have been aware of.  
This guide can be found at the following link:
https://www.cbp.gov/sites/default/files/documents/Importing%20into%20the%20U.S.pdf.  Although this guide has not been updated since 2006, most of the basic concepts that the guide covers have not changed.
Many internet merchants shipping inventory to U.S. warehouses have struggled to navigate the changes to supply chain timelines. More than ever, importing ecommerce inventory to the U.S., so that a merchant can sell online directly to a consumer, requires the help of professionals in shipping, customs, logistics and fulfillment. 
IGT Service and eFulfillment Service are partners helping companies headquartered outside the U.S. sell directly to U.S. consumers. We'd love to talk about your ecommerce challenges and provide you with a plan to grow your U.S. ecommerce business. 
Learn More About Fulfillment Shipping Options