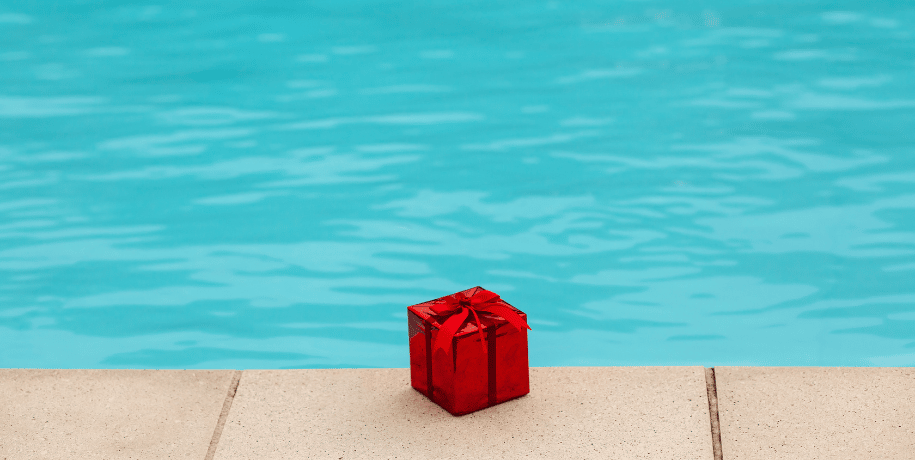 Experts Share Lessons from Prime Day to Help Amazon Sellers Thrive During Holiday 2022
Oct. 18, 2022 Update: Ecommerce pundits are just now confirming what the consumer vibe predicted … Amazon's Early Access Deals didn't produce the retail frenzy typical of previous Prime Day events. But here are some ecommerce trends merchants can keep in mind as they prepare for the holiday gift season:
Numerator, a consumer insights and data company, indicated that 58% of the early online sales the first day of Amazon Early Access Deals were items selling for less than $20. With this in mind, internet retailers should test leading with low-cost items, and introducing higher priced items later in the relationship.

Many people placed two orders, for a total of $75 on average. To make sure online merchants don't miss a lucrative second sale, on or off the Amazon platform, retailers should develop remarketing ad campaigns, abandoned cart promotions and outreach to customers that have already purchased.
Was it that the name of the event encouraged the idea that deals would be available later? It seemed to position this event's primary benefit as being an early start versus a short-term opportunity. And so we expect that Amazon will continue to use its promotion prowess all through the holiday season. Amazon sellers should stay vigilant, taking advantage of the audience the marketplace draws in.
Amazon has smartly started emphasizing and increasing its commitment to entrepreneurs, artisans and small businesses, setting up promotions to draw consumer attention to those ecommerce merchants. And why not, those thousands of sellers are paying billions in Fulfillment By Amazon (FBA) fees and sales fees to ship online orders from Amazon warehouses to customers; it's in Amazon's best interests to keep those sellers interested, and profitable.
But Amazon sellers hoping to take advantage of the programs Amazon sets up to promote those small businesses, need to take steps now:
1. To be included in Amazon's holiday promotions.
2. To select popular and high selling products to put on Amazon.
3. To have fulfillment processes ready in time, to work with Amazon FBA.
eFulfillment Service reviewed what Amazon presented for Prime Day 2022, and considers how those Amazon product trends and promotion practices can help sellers choose products to sell this holiday season, what to do now to prepare for promotions and how to adjust online order fulfillment processes so they are ready for the holiday season. 
Amazon promtion details come out less than a month before those promotions go live, so how can a business prepare? read on for holiday promotion insight … 
Amazon's Holiday Promotion Trends
Amazon typically releases details about special promotions for small businesses less than a month before those promotions go live, so how can a business prepare now for promotions happening during the holidays gift buying season of 2022?
eFulfillment Service experts following Amazon's Prime Day promotions suggest entrepreneurs anticipate the following parameters for 2022 holiday gift season promotions:
Expect promotions to be centered around U.S. companies
Register your American brands in Amazon's free Brand Registry
Review the definition of a small business by Gartner, a marketplace analyst firm
Consider participation in Amazon's Handmade program, where appropriate
Make sure your IPI scores are respectable
Remove any slow-moving products, or products that haven't sold in 6 consecutive months, from Amazon warehouses OR review product pages for information that could improve sales
Watch for an email from Amazon, indicating that you're included in special sweepstakes promotions, in late October, roughly 3-4 weeks before Black Friday sales begin
If you were included in the Prime Day sweepstakes and received the small business badge on the detail page of Amazon's list of your promotion-eligible products, then you're in a good position to be included again during the holiday gift season.
Amazon's Holiday Readiness Guide—Key Holiday Dates and Deadlines
Supply chain issues encouraged consumers to shop early online in 2021, ordering products well before the more traditional online shopping start date of Halloween. And while Amazon hasn't released inventory arrival deadlines, eFulfillment Service experts encourage internet retailers to target early October for inventory receiving at Amazon and in readiness at FBA prep warehouses and for online orders coming from other marketplaces.
Suggested Holiday Deadlines for Online Retailers
Holiday promotion plans and ad campaign development: August 30 to September 30
Secure FBA Prep services from a professional fulfillment center: August 30 to November 15*
Review product SKU descriptions online, optimize for holiday gift buying: Aug 30 to September 30, 2022
Holiday Inventory receiving: Oct 1 to November 15, 2022
U.S. Postal Service holiday rates begin October 2 through January 22, 2023
Outreach to past customers with promotions and offers: Oct 1 to November 15, 2022
FedEx peak surcharges begin October 31 through January, 15, 2023
Black Friday pre-promotion offers advertised: November 1 to November 30, 2020
Thanksgiving Day, November 24, 2022
Black Friday, November 25, 2022
*Last year, eFulfillment Service was fully-staffed for holiday peak activity in September, ready to receive holiday inventory. We were able to process incoming holiday inventory on schedule, accepting inventory through the entire holiday season to replenish client gift categories right up through the Christmas holiday. We're encouraging clients to get shipments of holiday inventories here as early as possible, and we'll be staffed to serve clients in an effort to overcome any issues from the rest of the supply chain.
Testing Amazon's Promotion Tools Before Holiday 2022
If possible, use the summer and early fall to test offers and promotions on Amazon. (Note: if you're in the wine business, you aren't permitted to participate in any Amazon promotions.) If your products fit the back-to-school season, you may be able to test marketing and advertising during that season and apply any lessons learned to the holiday gift season.
Amazon offers several options for promoting your products:
Coupons
Sponsored Products
Sponsored Brands
Sponsored Display
Social Media Promo Codes
Amazon DSP—Programmatic display, video and audio ads
And there are a wealth of training and creative inspiration resources, as well, on Amazon's Advertising site. 
Products that haven't been in Amazon before, may qualify for special FBA New Selection Benefits.
Amazon Deals for Products New to FBA
If you offer products that haven't been in Amazon before, you may qualify for special FBA New Selection Benefits. Keep in mind that other people can't have offered the product on Amazon before either, so we see this promotion as Amazon's way of attracting new brands, craftspeople and artisans, offering unique items. Benefits include:
$200 in sponsored ads, promotional clicks and free campaign creation.
A discount of $100 off Amazon partnered carrier shipping.
For standard sized new ASINs, no monthly storage fees for the first 50 units of each new parent ASIN for 90 days.
No removal fee for those first 50 units if they are removed within 180 days of arrival.
For oversized new ASINs, no monthly storage fees for the first 30 units of each new parent ASIN for 90 days. No removal fee for those first 50 units if they are removed within 180 days of arrival.
Extra benefits for apparel and shoes: Standard sized new ASINs in those categories get free storage for the first 100 units for 120 days.
eFulfillment Service experts believe that promotions to attract sellers for new products, those that are new ASINs, will be an ongoing Amazon trend, extending beyond the holiday season, to Prime Day Promotions for 2024.
Ecommerce Definition: Amazon Referral Fee:
What is the definition of an Amazon referral fee? Amazon charges a referral fee for each item sold, meaning a commission on the sale. The amount depends on the product category. Most Amazon referral fees are between 8% and 15%.
Amazon Product Trends from Prime Day Provide Holiday Insight
Amazon reports that 2022 Prime Day sales in the U.S. were most popular with the following products and categories:
Premium beauty brands, including LANEIGE and NuFACE
Apple Watch Series 7
Crest Teeth Whitening and Oral-B electric toothbrushes
Kids' and baby clothing from Simple Joys by Carter's
Bentgo Kids lunch boxes
Levi's apparel and accessories
Shark vacuums, air purifiers, and steam mops
Beats by Dre headphones and earbuds
Coleman, Marmot, and ExOfficio outdoor gear and apparel
Construction toys including LEGO sets, Magna-Tiles, and PLAYMOBIL
While it's not a guarantee, if Amazon sellers have products in the above categories, or add-on products for those categories, then there may be opportunities to be among the most-selling Amazon products for holiday sales 2022. Certainly, a seller can see how the summer Amazon Prime Day product trends could translate into the most popular gift buying categories for the holiday season in 2022:
Cosmetics and self-care gift sets
Personalized kids apparel, backpacks, bedroom decor and educational toys
Home care tools, supplies and convenience equipment like cleaning formulas, air purifiers and other electronics
Recreational equipment and clothing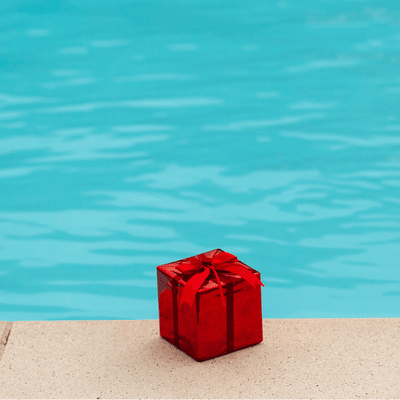 Important Online Order Fulfillment Best Practices For Holiday 2022
The unpredictable supply chain challenges from the last 2 years have eFulfillment Service offering the following advice to Amazon Sellers. Whether internet retailers are managing online order fulfillment in-house, relying on Fulfillment by Amazon (FBA) or using a third party logistics (3PL) company, trends in the holiday supply chain are encouraging this advice:
1. Get holiday product inventory to the U.S. as early as possible. You don't want your inventory stuck off-shore, waiting while there's a staffing issue or a worker's strike in port.
2. Store your holiday products with your FBA Prep services provider until October, then make sure you have 90 days of inventory sent to Amazon warehouses. Storing with your FBA Prep service provider can help you avoid long-term storage fees at Amazon.
3. Get the details right when shipping to Amazon warehouses. Make sure you or your professional FBA Prep service fulfillment team is following every Amazon regulation when it comes to receiving. Missing 2 weeks of holiday sales because your inventory arrived with a label in the wrong spot is an error that can be avoided!
4. Shipping carriers are applying peak shipping rates to the post-holiday return season. Minimize returns by updating product descriptions, adding photos, developing helpful resources like videos and size charts. Use those new rates in your profitability projections.
5. If you had a rough holiday season fulfilling online orders last year, you still have time to change to a professional fulfillment company that can anticipate challenges, provide you with volume shipping discounts and even help you save money on shipping large packages that qualify for dimensional weight … if you'd like our team to send you a free quote, fill out our form!
Merchants can take away a great deal of intelligence from this year's Prime Day information and use it to research Amazon product trends, Amazon promotion plans and advertising suggestions, as well as insight to fulfillment practices. 
Learn More About Ecommerce Holiday Success
Get a New Fulfillment Company By the Holidays
Tips & Timeline for Changing to a New Fulfillment Center in Time for the 2022 Holidays
Fragile Items: A Guide for FBA Prep and Ship
What counts as fragile will surprise you … check out tips and tricks.